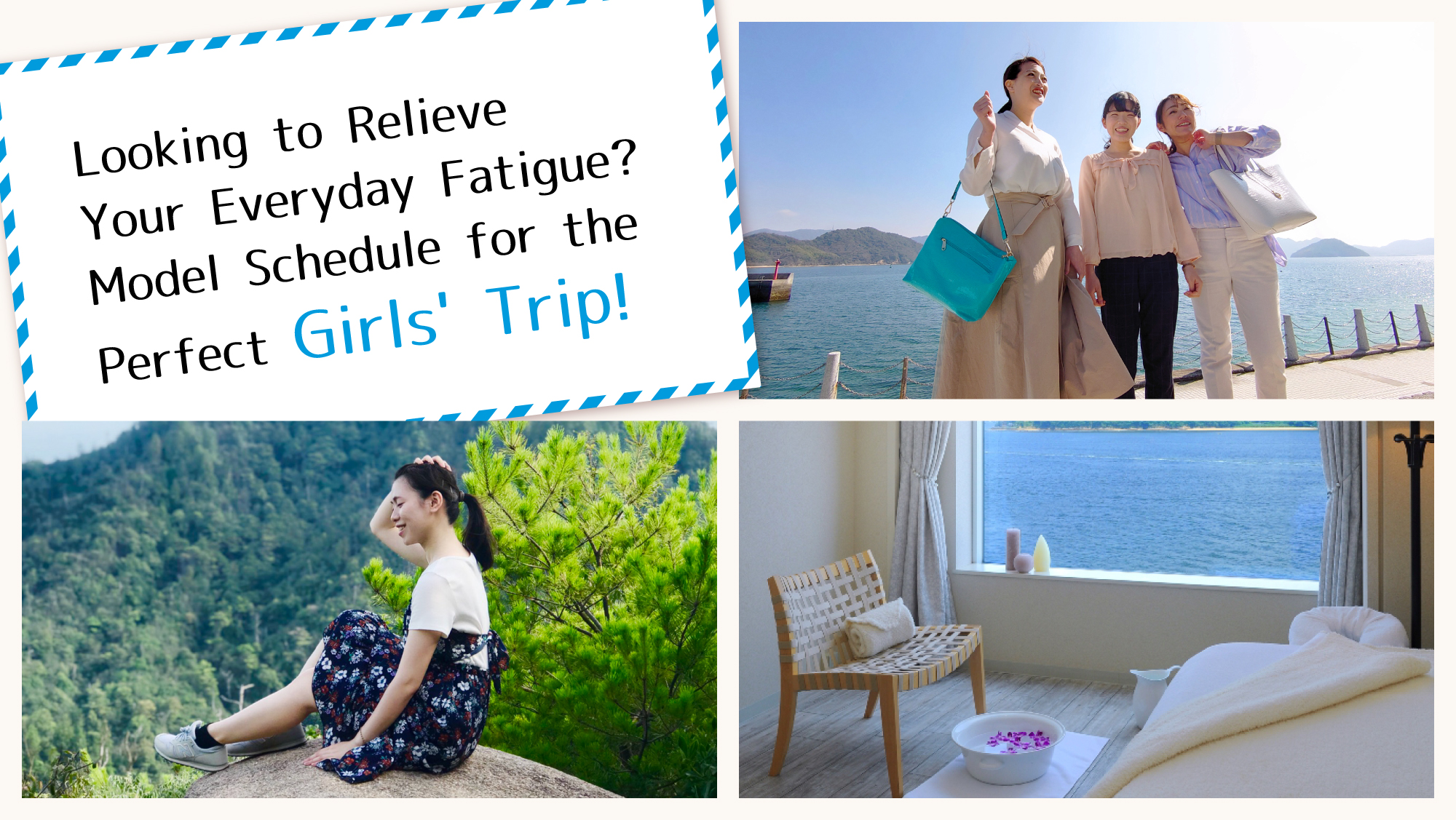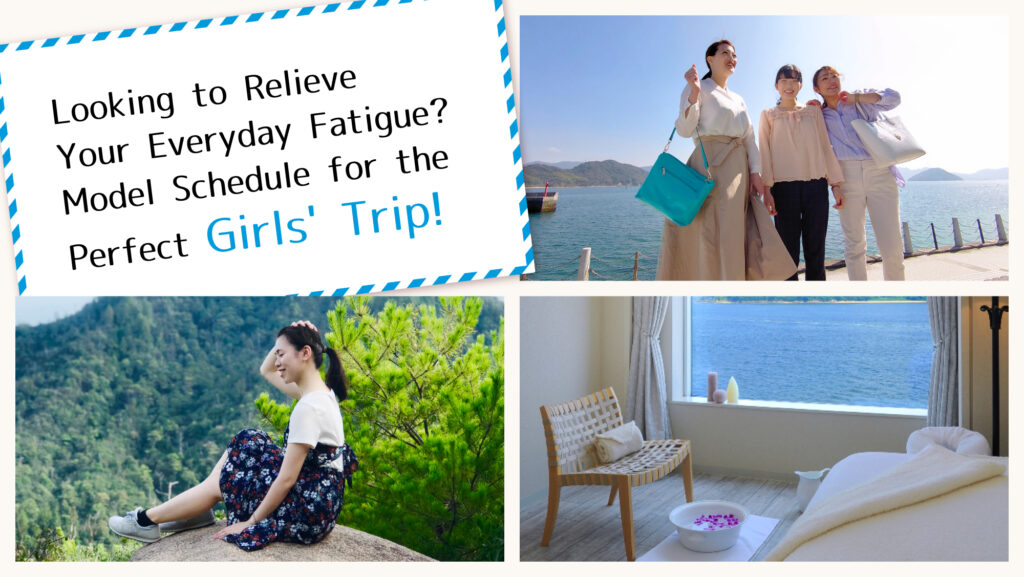 "I want to relieve my daily fatigue."
"I want to indulge a little to reward myself."
"I want to enjoy delicious food and relax at a popular spot."
This model schedule has been designed for the perfect girls' trip.
DAY1
Enjoy Sightseeing around Hiroshima City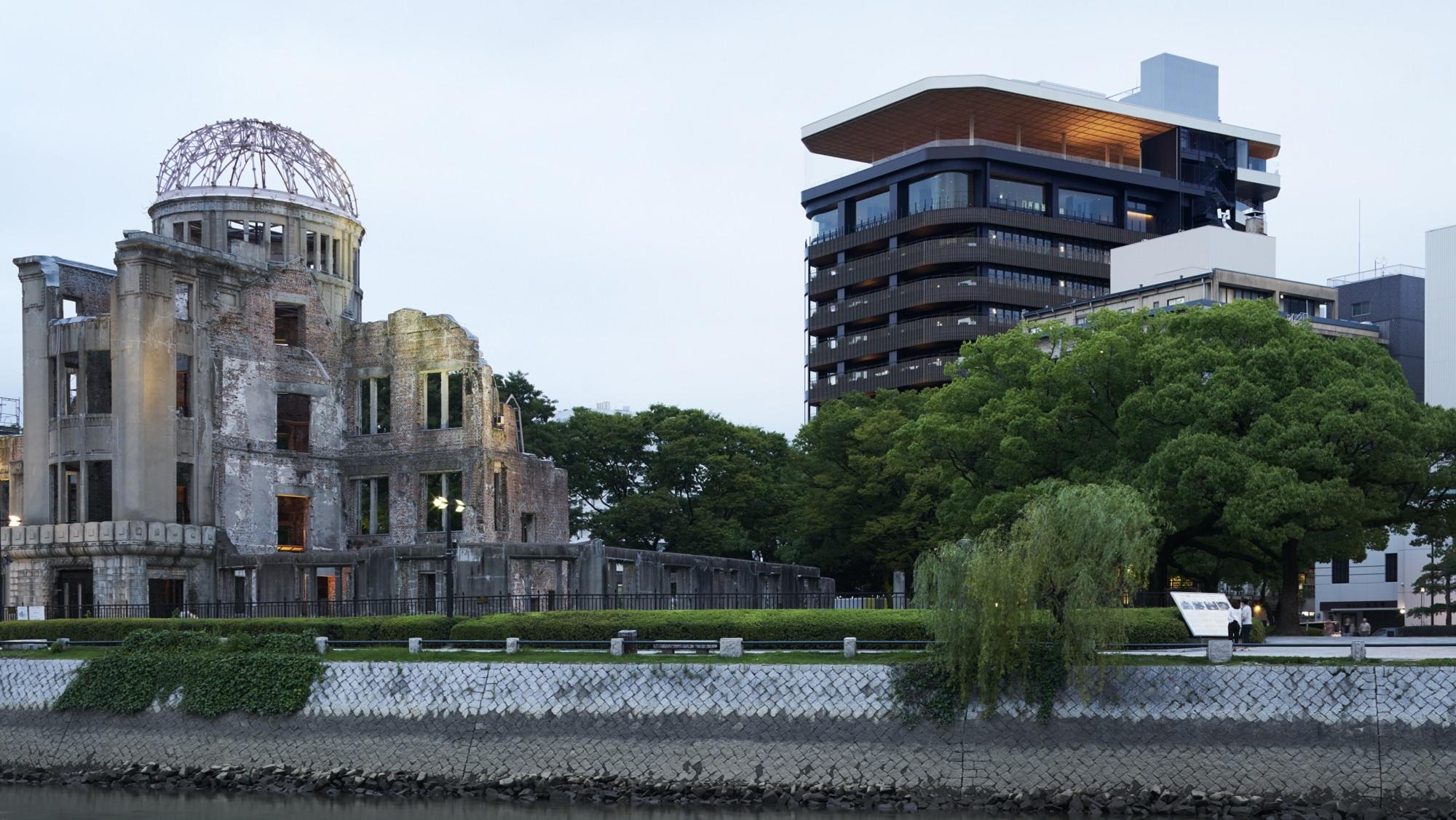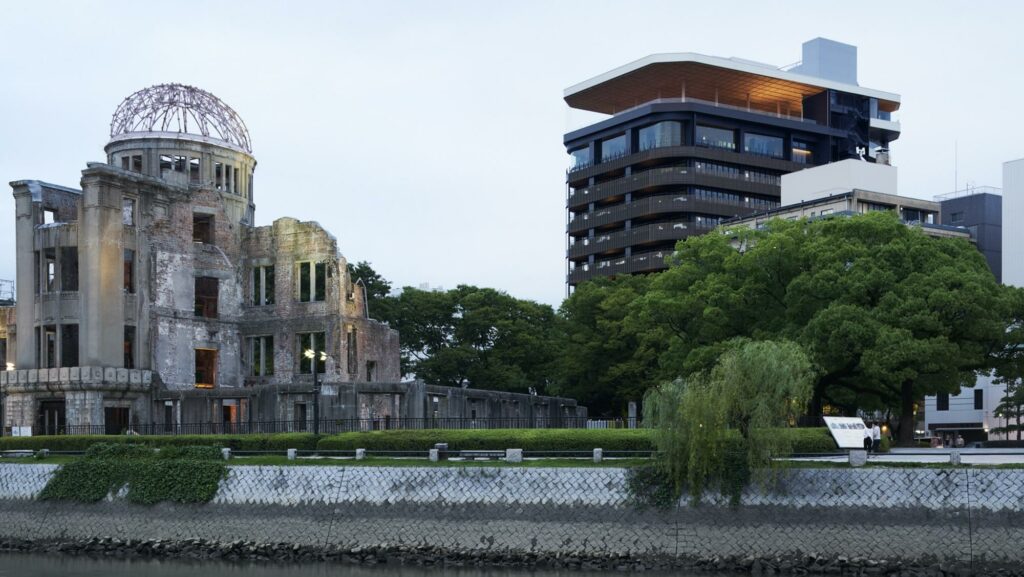 10:00 a.m.
Arrive in Hiroshima via Shinkansen before noon, leave your luggage at the Welcome Counter, and start to explore Hiroshima City!
10:30 a.m.
Take a stroll through the Peace Memorial Park and pray for peace at the Orizuru Tower.
12:00 noon
Have lunch at a stylish café in Tokaichi.
2:30 p.m.
When you are a little less tired, head to Shukkeien.
Take a walk in this scenic Japanese garden and enjoy the art on display at the Hiroshima Prefectural Art Museum.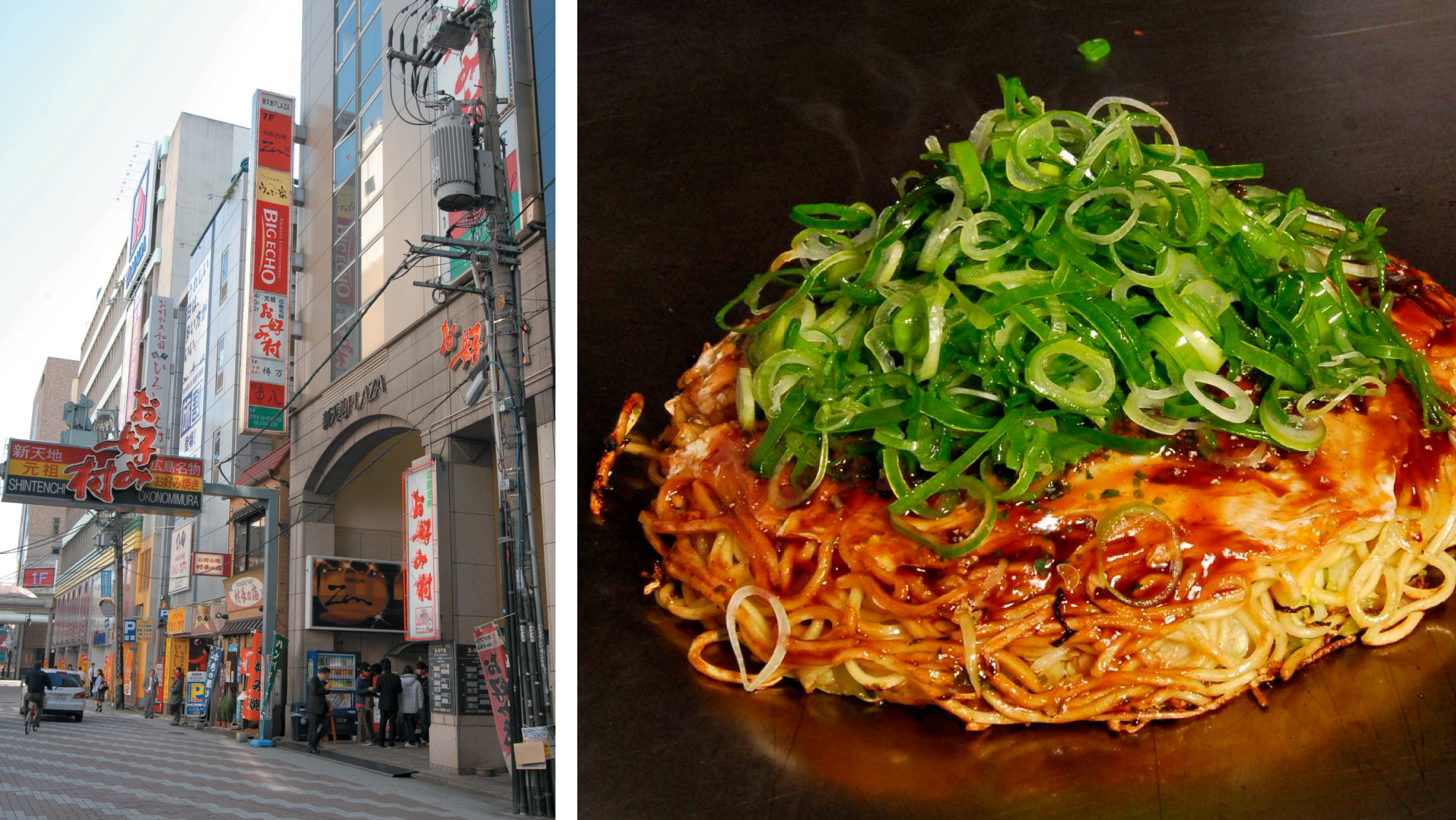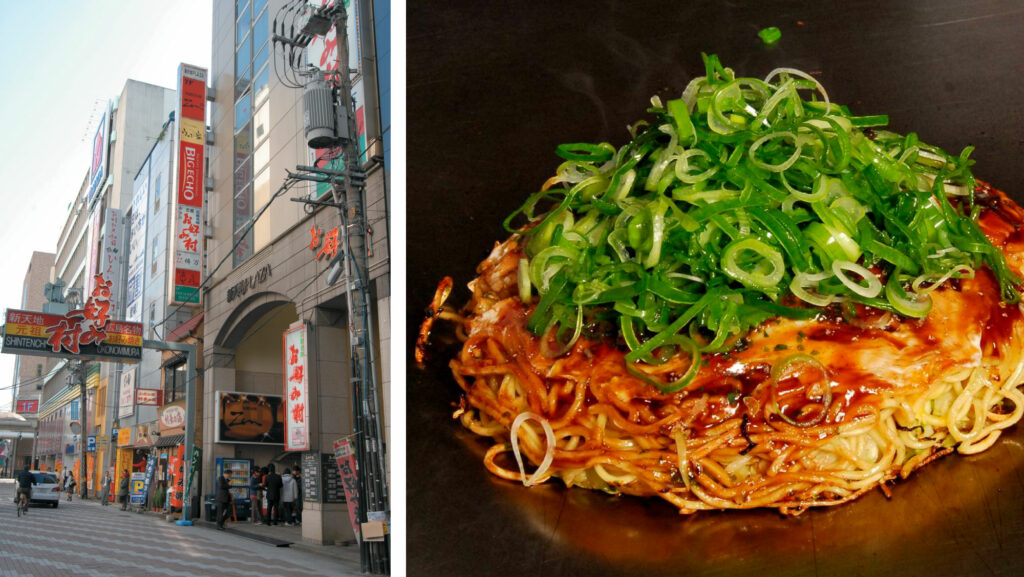 6:00 p.m.
Have dinner in Hiroshima City before heading over to the Hotel.
Indulge in the comfort food of Hiroshima at Okonomimura, a favorite spot among locals.
★What is Okonomimura?
Okonomimura is a popular spot where you can find 24 food stands selling okonomiyaki.
You can also try the items on offer at the different stands.
7:00 p.m.
Check in at the Hotel.
8:00 p.m.
Relieve your fatigue in the hot spring and have a good night's rest.
■Chugoku JR Bus Welcome Counter at the Shinkansen Exit of Hiroshima Station
■Hiroshima Peace Memorial Museum (Hiroshima City)
■Noted location Hiroshima Orizuru Tower, opened next to the Hiroshima Atomic Bomb Dome in 2016
■"Shukkeien": A historic daimyo garden that has been passed down from the Edo period
■"Hiroshima Prefectural Art Museum": An art museum located next to Shukkeien
■"Okonomimura": A place to enjoy Hiroshima's local specialties!
DAY2
Spend a Relaxing Day at the Hotel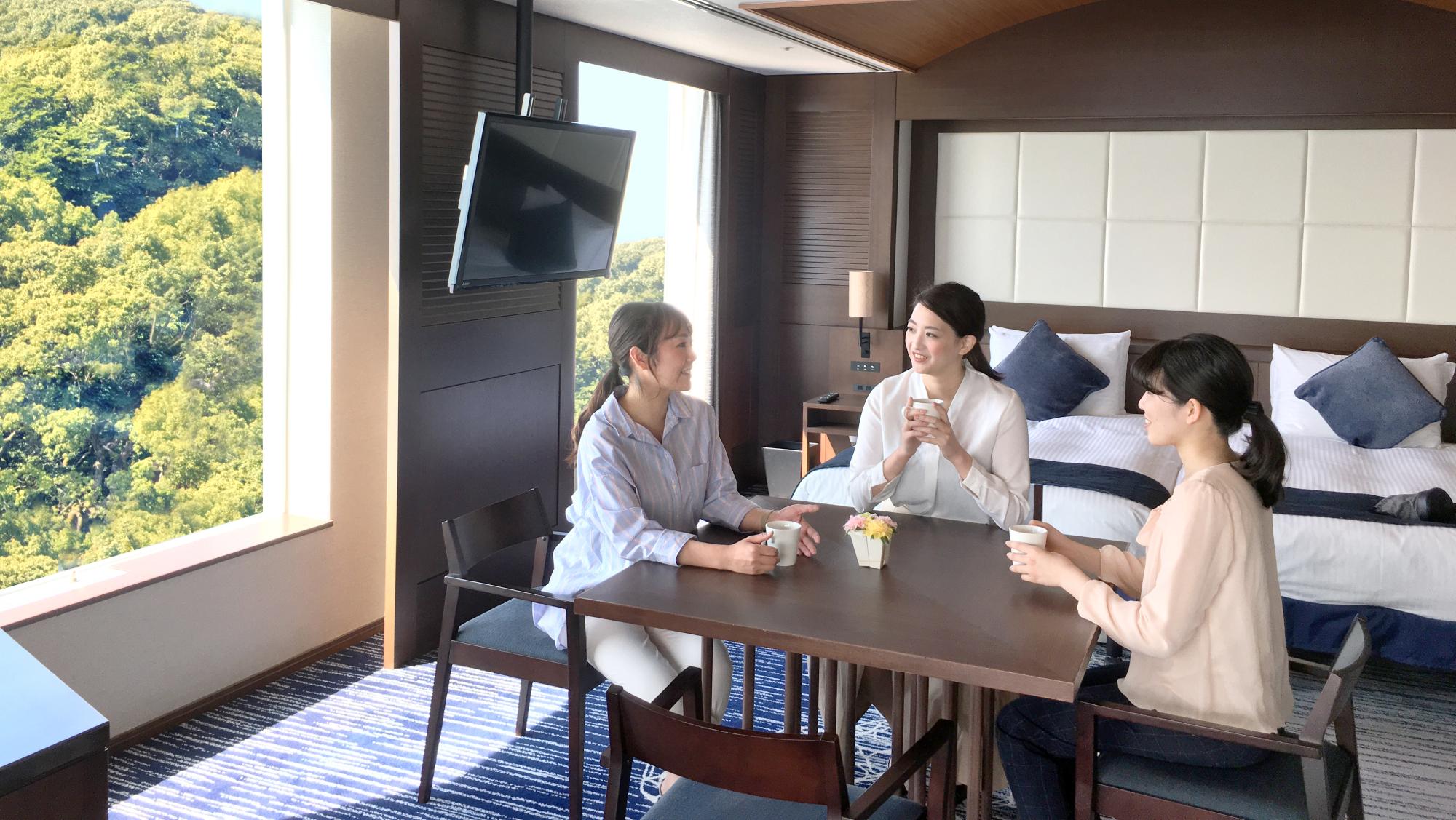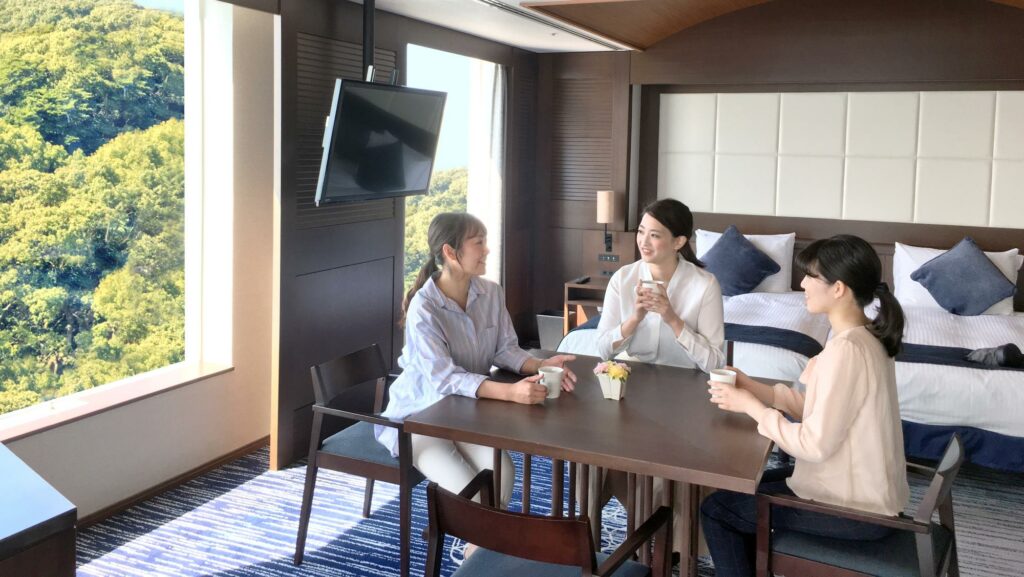 7:00 a.m.
Wake up a little earlier and have breakfast.
8:30 a.m.
Take a walk through Motoujina Park and along the coastline.
Enjoy the natural surroundings and relieve your everyday stress.
9:00 a.m.
Sweat it out at the Gym on 3F.
10:00 a.m.
Return to your room for some quiet reading time while enjoying great views of the sea.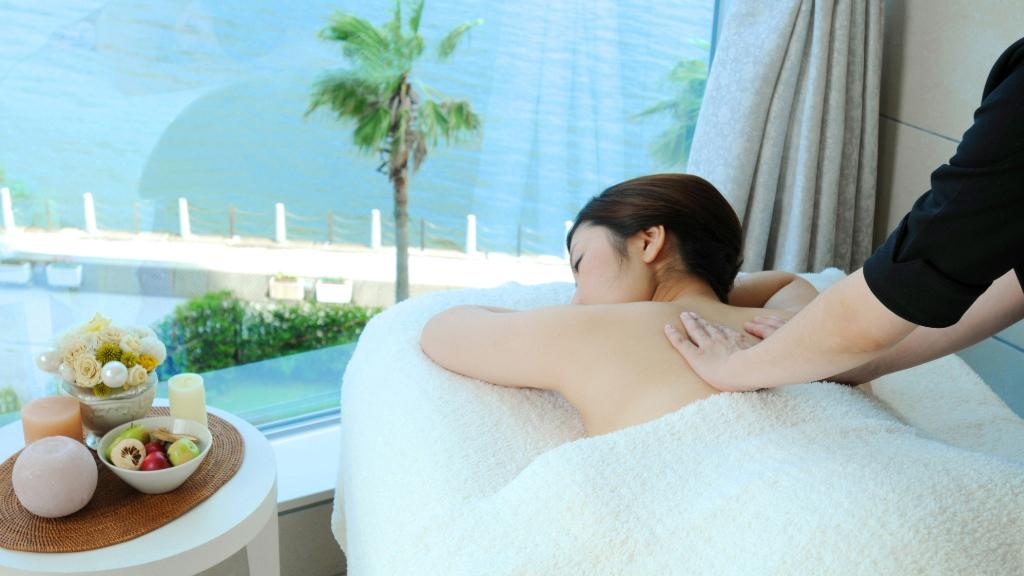 12:00 noon
Stroll around the stylish interior decor and general stores at Ujina-Dep-Porto-Pia.
Have lunch at a café with magnificent views of the sea.
You can also see Grand Prince Hotel Hiroshima from here.
3:00 p.m.
Give yourself a treat!
Enjoy a luxurious treatment & Hot Spring at the SPA.
5:30 p.m.
For dinner, indulge in the local flavors of Hiroshima at Boston Steak & Seafood Restaurant on 22F.
■[Information on Hotel Faciities] Click here for more information on the Hotel's Fitness Gym, Spa, and Hot Springs.
■Stroll around Ujina! Click here for more information on the surrounding attractions and a walking map of Motoujina.
DAY3
Explore Miyajima, a Famous Sightseeing Spot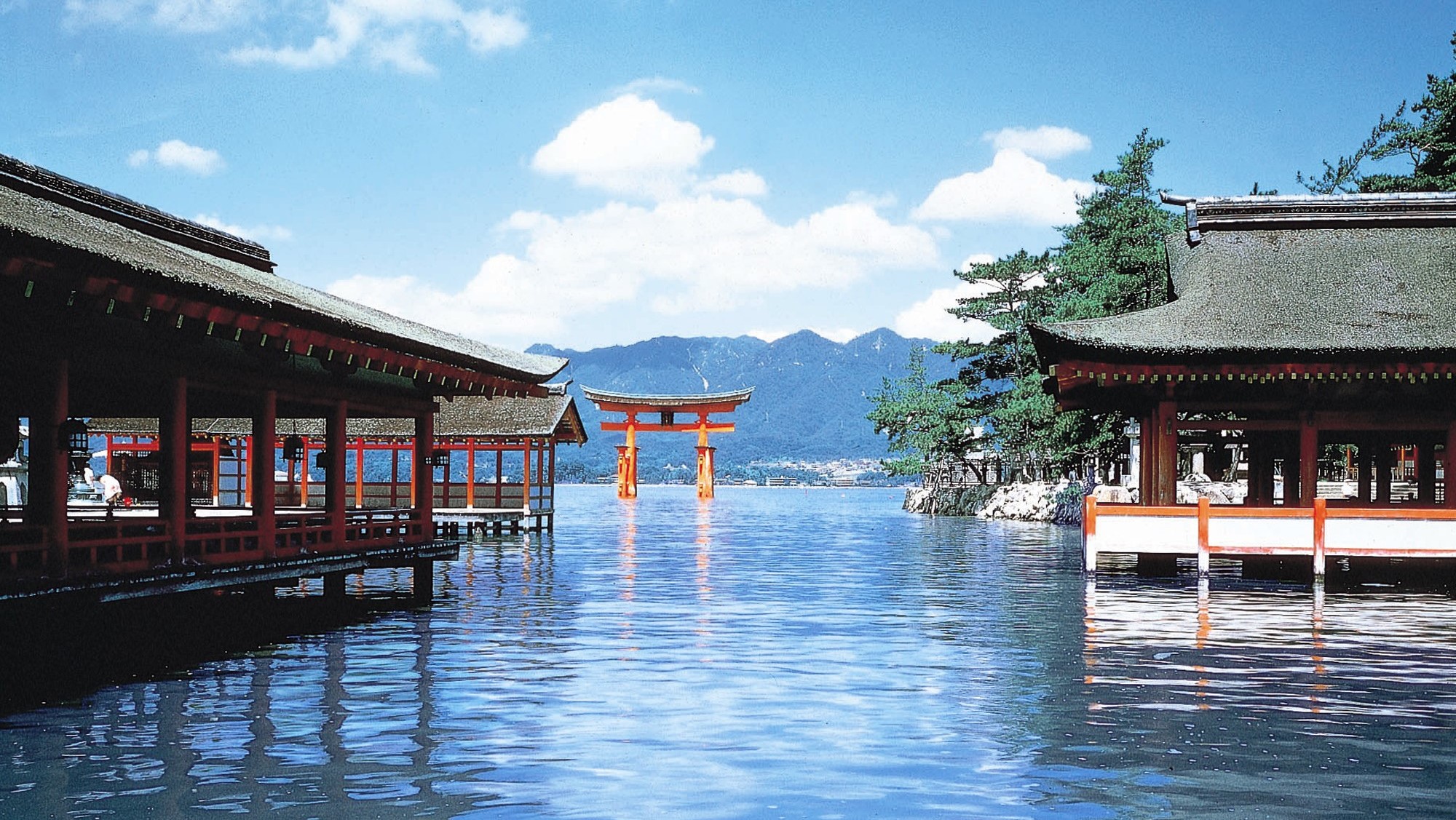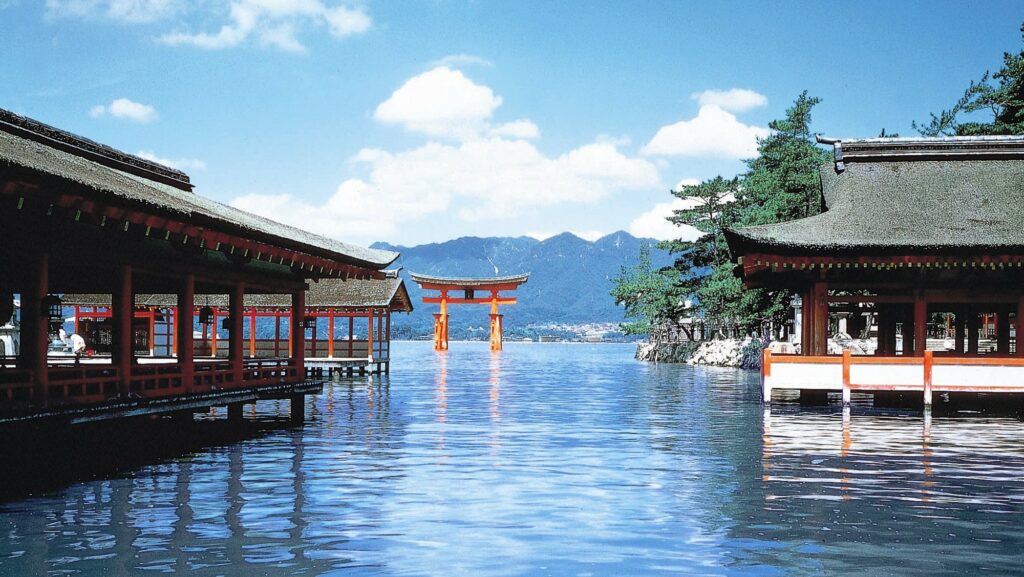 10:31 a.m.
Make your way to Miyajima from the pier in front of the Hotel.
The journey there takes around 26 minutes by the high-speed boat, which will pass in the blink of an eye as you enjoy the wonderful views of the Seto Inland Sea!
~ A relaxing half-day sightseeing tour of Miyajima ~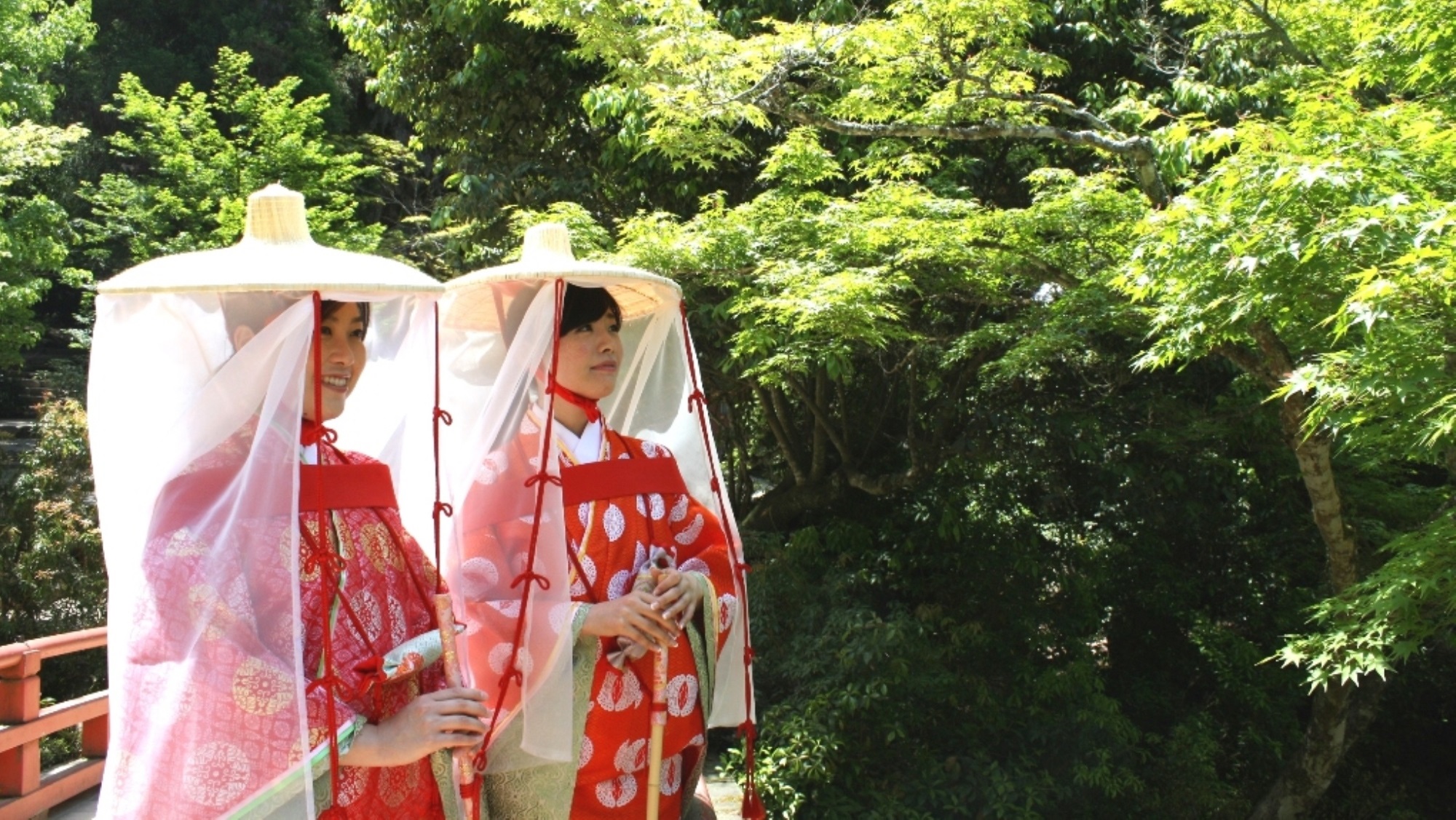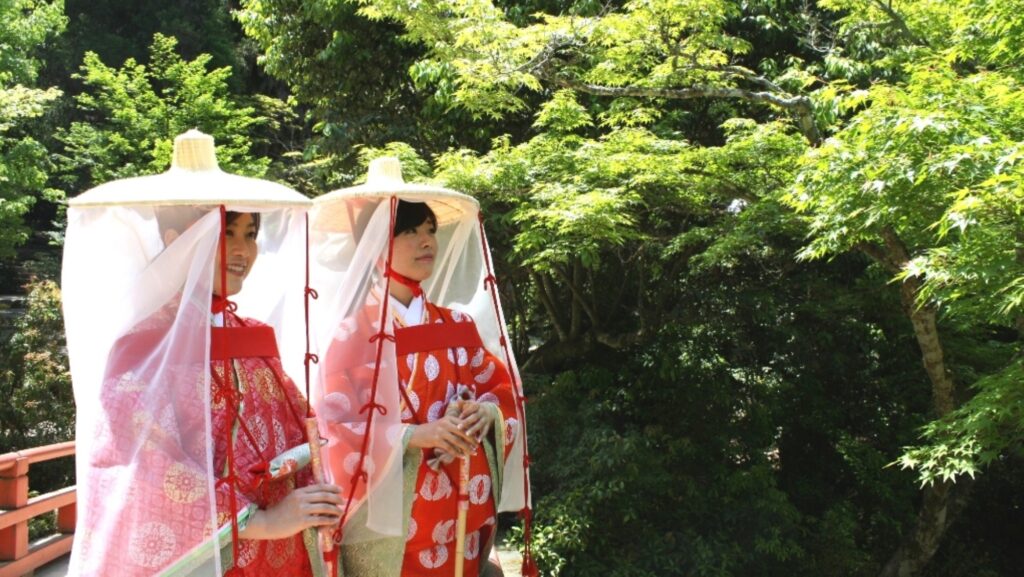 Over 140 years have passed since the "floating" torii gate of Itsukushima Shrine was built in 1875, and it has suffered some damage and weathering.
Please note that the torii gate will be surrounded by scaffolding during the repair work.
★Our staff at the Club Floor Exclusive Lounge is happy to provide you with more information on Miyajima.
Please feel free to approach us for recommendations on dining and sightseeing spots.
3:31 p.m.
Return to the Hotel.
4:00 p.m.
Take the free shuttle bus to Hiroshima Station and make your return journey…
■Click here for the timetable of high-speed boat service to Miyajima
■Uraraka Miyajima Sanpo introduces sights and activities on Miyajima.
DAY4
Here's a Route to Enjoy if You Stay Another Night!
Refresh Your Mind as You Cycle through Etajima!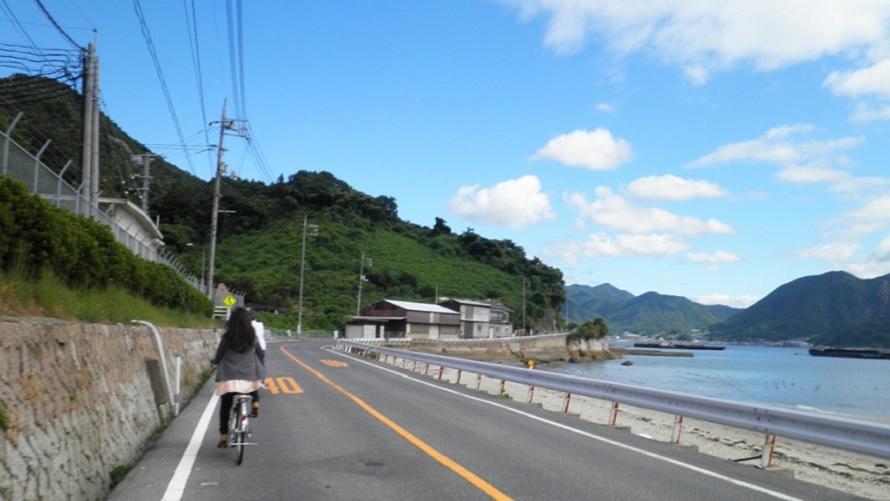 You can reach Etajima from the Hotel in 19 minutes by boarding the high-speed boat
Don't miss this chance to rent a bicycle and explore Etajima all day on a bicycle!
*Please note that the only boat bound for Etajima from the pier in front of the Hotel departs at 9:29 a.m.
You can also board a boat bound for Etajima from Hiroshima Port. Please check the boat schedule for more information.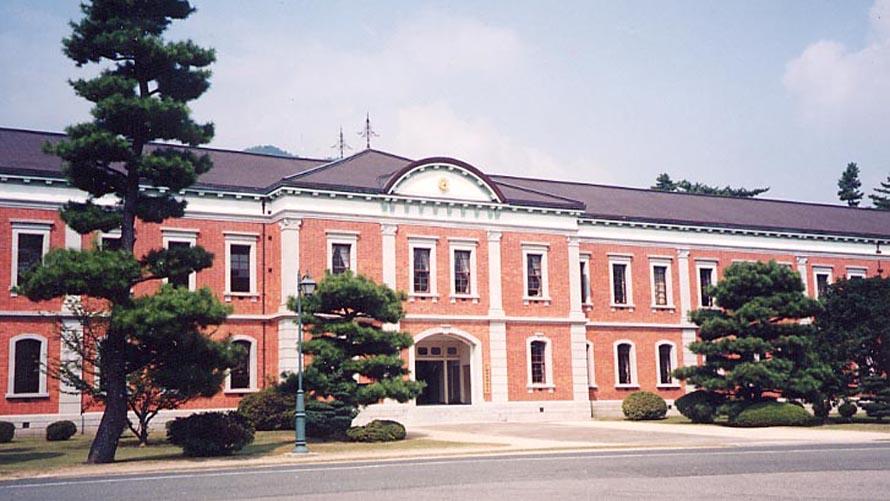 ★Recommended sightseeing spots★
(1) Former Imperial Japanese Naval Academy
This building made from beautiful red bricks used to be a naval academy, and it currently houses important historical documents such as the suicide notes of "kamikaze" suicide bombers.
*Tours at the academy have been temporarily suspended from February 22nd as part of the precautions adopted to prevent the spread of COVID-19.
(2) Seaside Seafood Market
This is a popular spot on Etajima.
Here, you can find the highly popular sashimi set meal that comes with "tai-meshi" (seasoned rice with red sea bream) !
You can also enjoy the local seafood of Etajima such as "shirasu" (whitebait), "anago" (conger eel), and fried oysters.
■Click here for the schedule of the high-speed boat bound for Etajima.
■Click here for more information on rental bicycles on Etajima. ※Advance reservation required
■Former Imperial Japanese Naval Academy (Japanese Only)
■Seafood Seaside Market (on the Etajima City Tourism Association Website)
■Etajima City Tourism Association Website – Please click here for the latest sightseeing information. (Japanese Only)