Recommended for long-stay guests
As well as eating at the Hotel restaurant, feel free to use our Room Delivery service to eat meals in the privacy of your own room during long stays.
Even for special occasions!
We are very happy to accommodate special requests such as for surprise cakes and flowers for special occasions.
Hours: 4:00 P.M. to 9:30 P.M. (last order)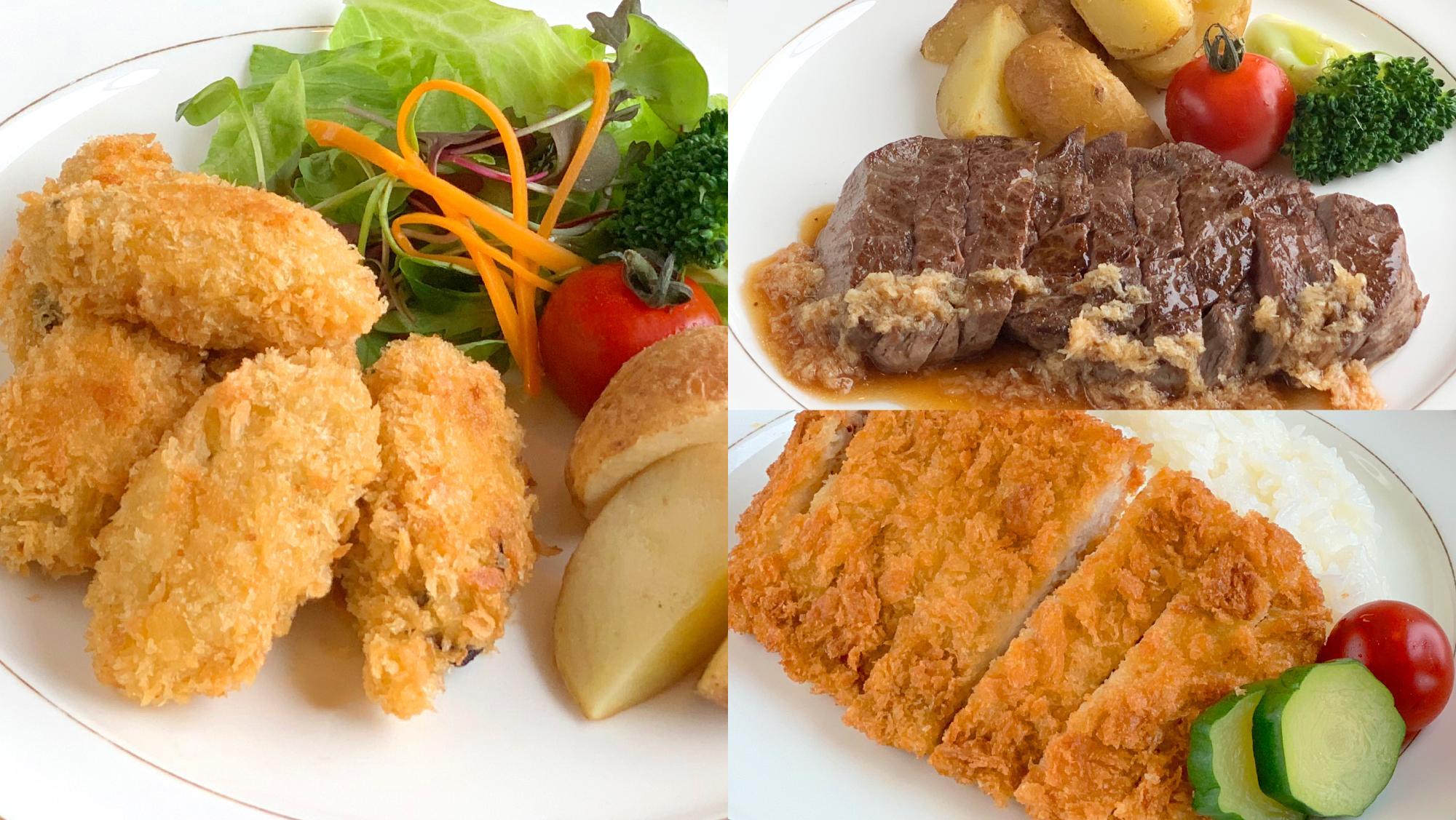 Recommended Menu
---
Beef Steak Set Meal ¥3,500
Deep-fried Oysters Set Meal ¥2,000
*Set Meals are served with white rice, miso soup, pickles, salad, small dishes and fruit
Katsu Curry Set (served with salad) ¥2,200
Prawn Pilaf ¥1,000
Food Menu
---
Assorted Cheeses ¥2,000
Smoked Salmon Salad ¥1,625
Assorted Fruits ¥2,500
Assorted Sausages ¥1,500
French Fries ¥1,000
Fried Chicken ¥1,875
Red Sea Bream Saute ¥2,625
Beef Sirloin Tagliata ¥3,250
Drinks Menu
---
■Champagnes
Barons de Rothschild Brut (750ml) ¥15,000
Barons de Rothschild Brut (375ml) ¥8,000
Dom Pérignon (750ml) ¥40,000
■Red Wines
Louis Jadot Bourgogne Rouge
Couvent des Jacobins (France) (750ml)¥11,500
(375ml) ¥7,000
■White Wines
Chablis (750ml) ¥11,500
Chablis (375ml) ¥7,000
■Bottled Beer (500ml) ¥1,600
■Japanese Sake
Warmed Sake (180ml) ¥1,400
Cold Sake (300ml) ¥2,000
■Soft Drinks
Orange Juice/Grapefruit Juice/
Cola/Ginger Ale/Coffee/Oolong Tea/Tea/ ¥1,250 each
---
*All prices are inclusive of service charge and consumption tax.
*Please note that the food and menu items might change occasionally based on the market availability.
*Our Hotel uses steam-processed oysters owing to food safety reasons.
*Photograph for image purposes only.