Nature Kids Forest House
The nature activities program – picchio program- is a program that lets you enjoy stimulating high-class nature experiences in the expansive setting of the Karuizawa Prince Hotel area.
Enjoy nature activities program!
Location: Nature Kids' Forest House (located near Karuizawa Prince Hotel East)
[Stargazing Around a Bonfire] <Reservations required>
At an elevation of 1,000 meters, the Karuizawa highland's air is clear in winter and the night sky twinkles with stars.
While gathering around a bonfire, roasting some snacks, and warming up with a hot drink, gaze at the stars that are many light years away.
<Highlights>
Clear and starry skies above Karuizawal!
Winter constellations you cannot see in the city await you.
Gathering around the fire in the snow makes it a dreamy scene!
Keep warm by roasting snacks over the fire and having a hot drink.
Free constellation guides will be given!
One constellation guide per couple or group.
When: Fridays, Saturdays, Sundays and national holidays during December 15th, 2018 (Sat.) to February 24th, 2019 (Sun.) and every day from December 28th to January 6th.
Time: 7:30 p.m.–8:30 p.m. (1 hour)
Age range: Guests age 4 and above staying at Karuizawa Prince Hotel.
*Elementary school and younger children must be accompanied by an adult guardian. Age 3 and younger infants are not allowed.
Fee (including tax): ¥3,000 for adults (jr. high school and older) / ¥2,000 for age 4 to elementary school children
*The fee includes the event fee, casualty insurance, materials, and consumption tax.
Place: Karuizawa Prince Hotel area
Maximum participants: 10 (May vary depending on the day. Minimum number is 1.)
Reservations required: Make reservations by 5:00 p.m. on the desired date.
Reservation is available here.
Clothing: Karuizawa in winter can get as cold as -10˚C. You will need ski wear or a thick coat, cap, scarf, gloves, etc. You will be walking on snow to get to the lookout point. Wear snow shoes or waterproof shoes that keep your feet warm. Note that your outer clothing may smell like the bonfire afterward.
<Notice>
The event will be canceled if it is cloudy or rainy. (Event cancellation will be decided by 6:00 p.m. that day. Participants who made reservations will be informed of any cancellation.)
If you want to know the weather conditions before making reservation., please contact us.
December, 2018

January, 2019

February, 2019

S
M
T
W
T
F
S
S
M
T
W
T
F
S
S
M
T
W
T
F
S
1
1
2
3
4
5
1
2
2
3
4
5
6
7
8
6
7
8
9
10
11
12
3
4
5
6
7
8
9
9
10
11
12
13
14
15
13
14
15
16
17
18
19
10
11
12
13
14
15
16
16
17
18
19
20
21
22
20
21
22
23
24
25
26
17
18
19
20
21
22
23
23
24
25
26
27
28
29
27
28
29
30
31
24
25
26
27
28
30
31
【Picchio Wild Safari Tour】 (Finished on October 2018)
The tour guide of Picchio will show you the night forest.
Let's search for nocturnal wild animals together!
If you are lucky you may get wild deer, wild boar, fox or more!
Age:from 7 years old (elementary school student)~
Cost:7,000 JPY / person(adults)
5,000 JPY / person(under 12 years old child )
Time: 7:30 P.M. ~ 9:30 P.M.
*Reservation required until 5:00 P.M..
*Children must be accompanied by their parents.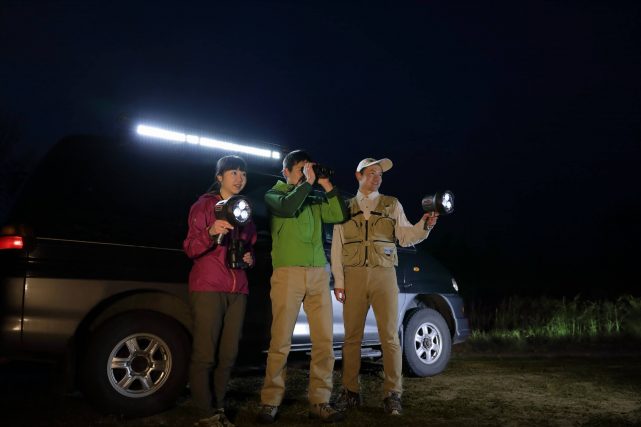 【Kids Challenge(Kids Nursery Program)】
The activities changes from day to day so your kids won't get bored.
Children can enjoy many activity such as wooden play equipment, treasure hunting,
toasted marshmallow. If the weather is bad, you don't need to worry about it! We can arrange the
activity for indoor activity such as "Indoor Climbing", "Making woody  craft", and so on.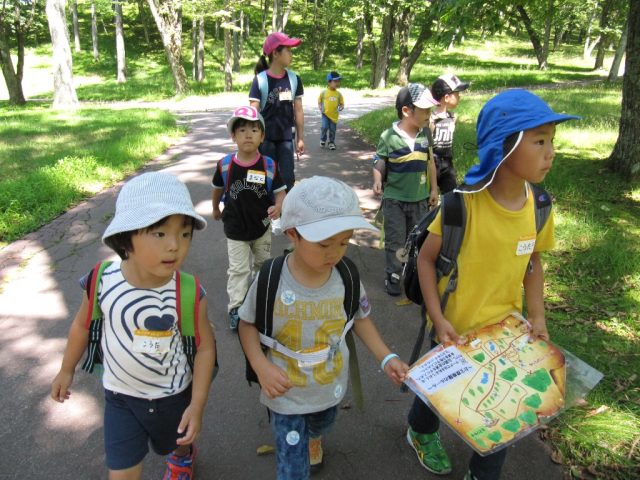 [Family Indoor Climbing]
Let's enjoy Indoor climbing on unique wall with family!
Nature Kids forest house is the first place constructed kids-kindly climbing wall in Karuizawa.
If you have never tried Climbing, do not miss out this great opportunity!!
( We do not take a reservation. Please come to Nature Kids Forest House directly.)
Cost: For 30 min, 3,000 JPY / family (up to 3people)
Time: 9:00 A.M. ~ 4:30 P.M.(Final receptionist : 4:00 P.M. )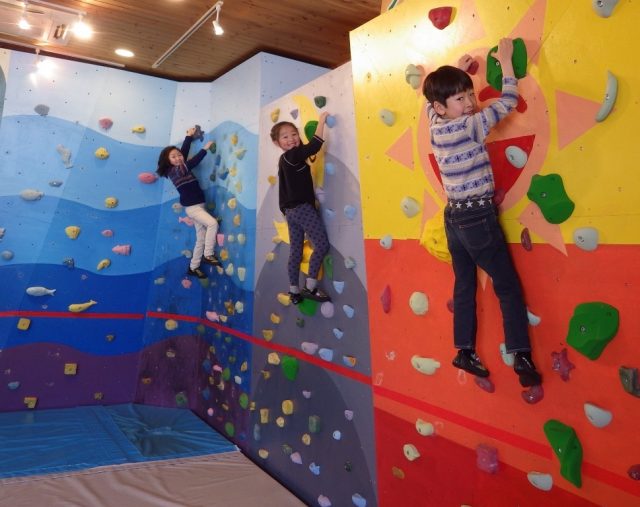 If you have any inquiries, please feel free to contact us.
TEL: +81-267-42-8114
Open hour : 9:00 A.M. ~ 5:00 P.M.
Regular holiday : Please check the calendar at website.
**Hotel reservation**
TEL: +81-267-42-1111(Karuizawa Prince Hotel)