Date : 2017.05.22(Mon.)~2017.08.27(Sun.)
Time : 6:30A.M.~10:30A.M.(Last Order10:00A.M.)
Rate : Adult¥2,800
Child 7~12 years old¥1,600;4~6 years old¥1,200
The breakfast seat reservation is not available. Please line up when it is occupied.
Restaurant is expected to be crowded during 8:00A.M.~9:00A.M.
The rate includes consumption tax and service charge.
HOTEL MADE BREAD & JAM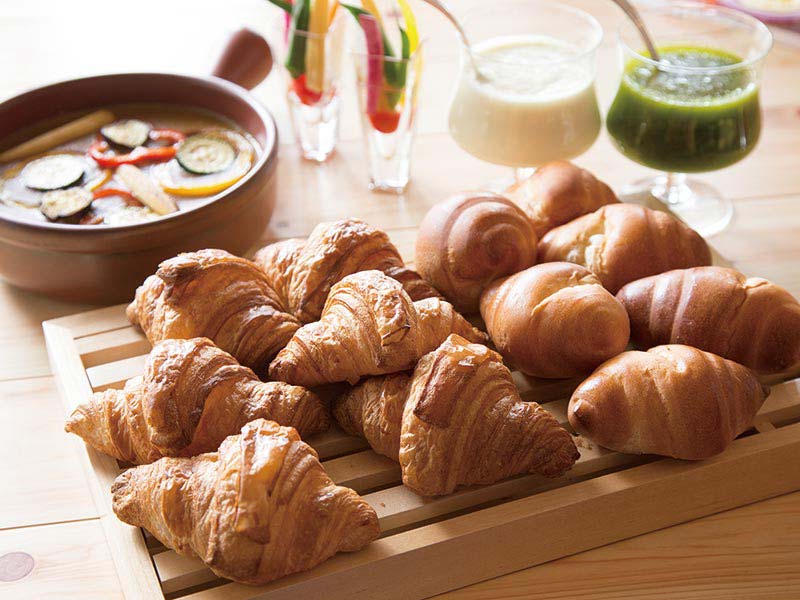 Karuizawa Prince Hotel
Bakery Renewal!
We offer delicious mini croissant and butter roll made by Karuizawa Prince Hotel Bakery. Mini croissant is made with Nagano wheat flour, and butter roll is made with Nagano milk and butter. You may enjoy the flavor without anything else.
Enjoy with hotel-made bread
Special apricot jam and rhubarb jam presented by Karuizawa famous jam brand, SAWAYA.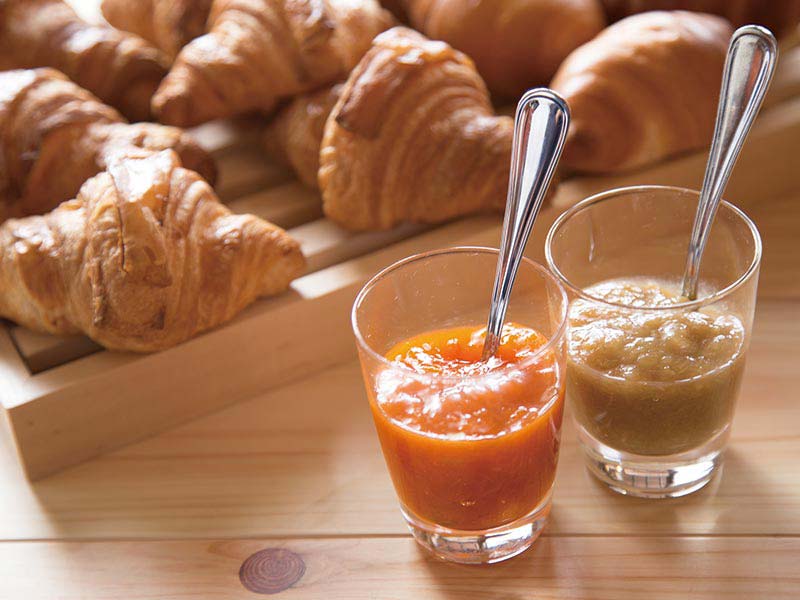 SALAD & DRESSING
We provide summer style seaweed salad. Pineapple and onion dressing show a great collaboration. Herb dressing contains five kinds of herb such as mint, basil…etc..
Enjoy the blessing of nature in summer. We prepare the whole cucumber and tomato without cutting; please enjoy it without dressing or only with SHINSHU miso. Both are recommended.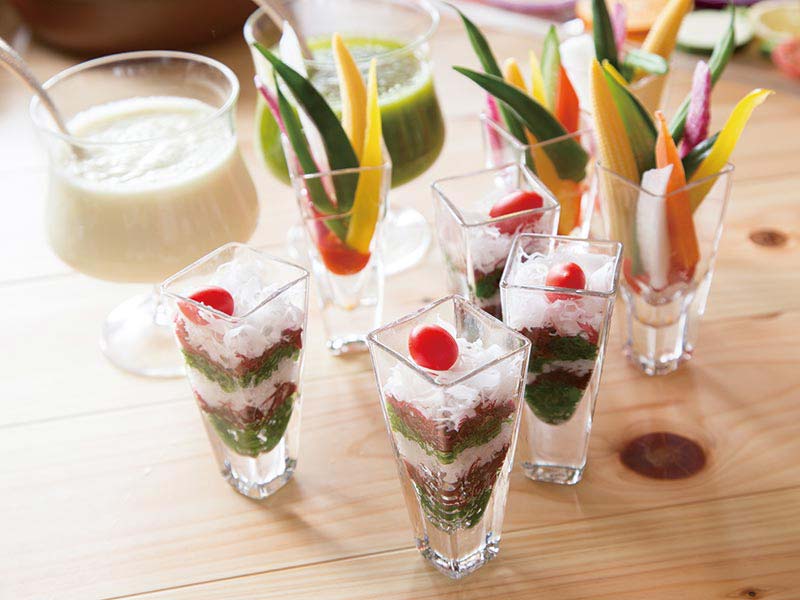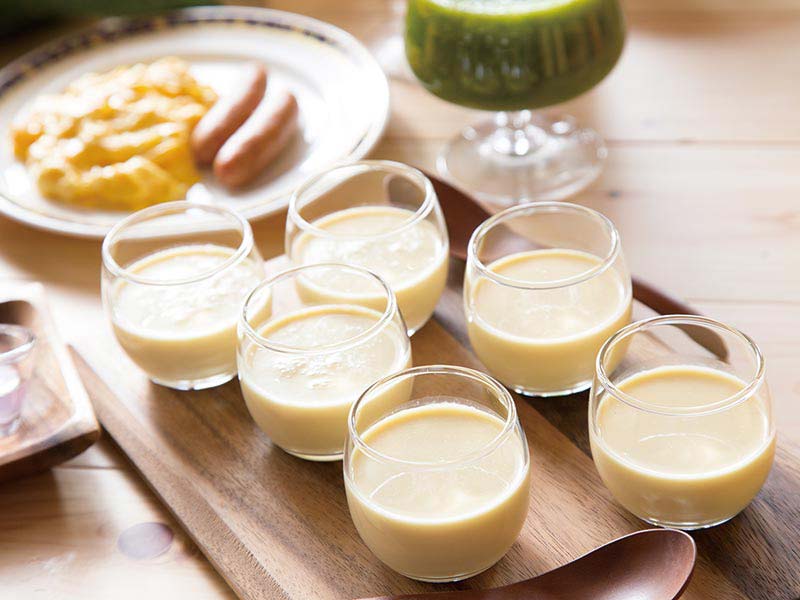 SOUP
Enjoy the sweet explosion in your mouth. Hotel made corn soup tastes lumpy and delicious!
MESHITOMO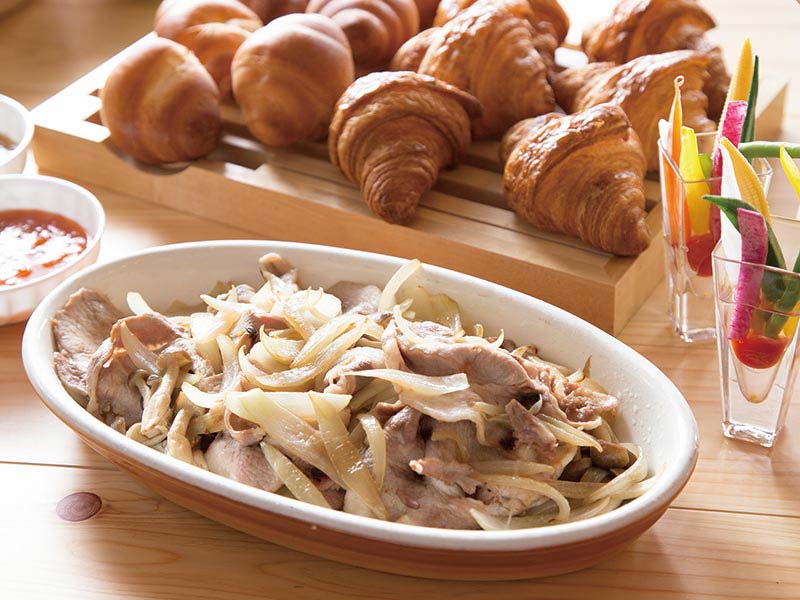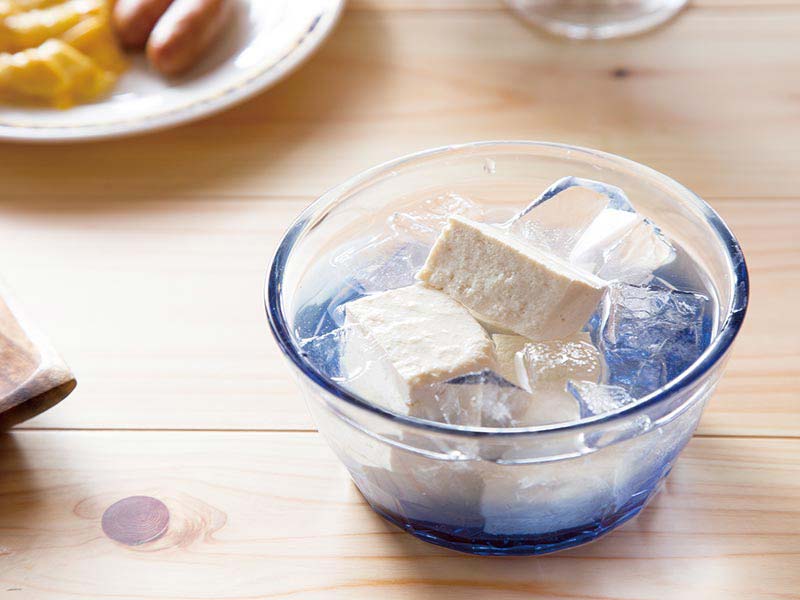 The stir-fried pork with ginger is made with famous SHINSHU pork in Nagano. You may have rice and the cold tofu with Japanese ponzu sauce, green onions and ginger dressing together.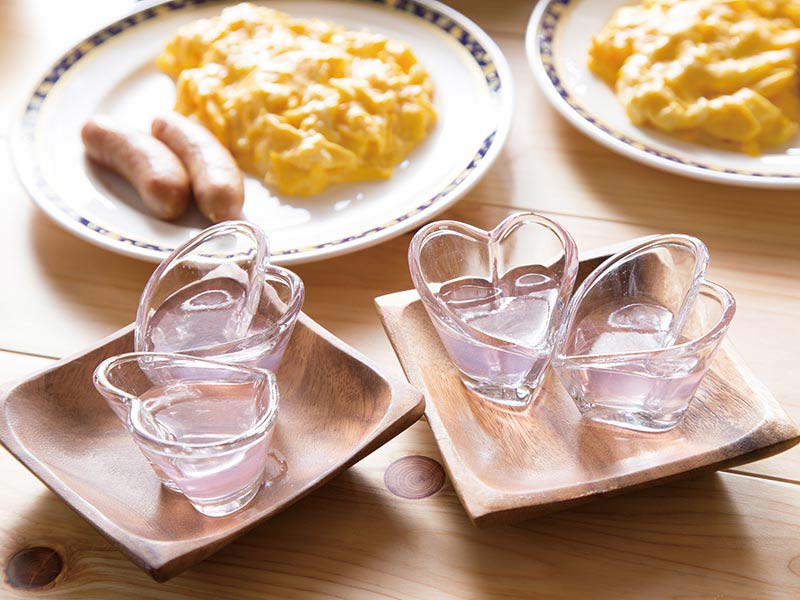 SWEETS
The peach jelly shows a refreshing flavor dessert. Relax with the famous MIKADO coffee.