July 2 , 2019
Let's draw the season on the plate! instagram posting campaign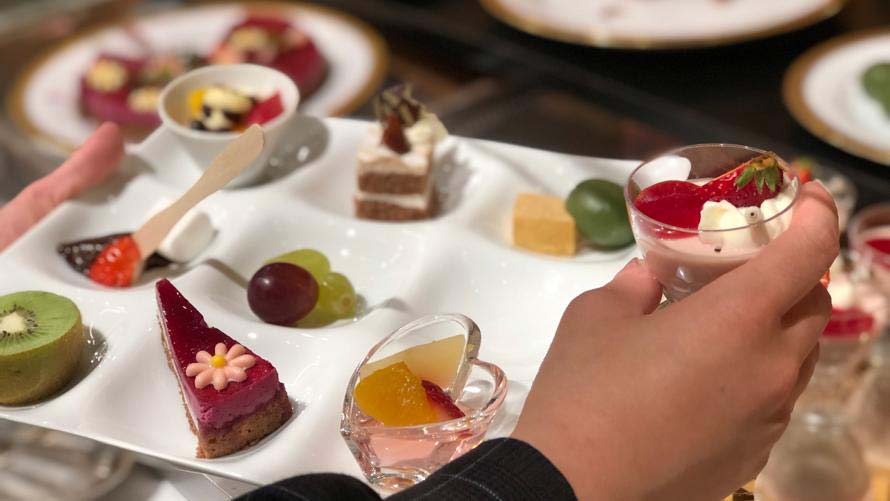 Karuizawa Prince Hotel Buffet Restaurant In New York, we will introduce nine divided pallet style plates as dishes for customers to cook. 
In addition, as part of the enlightenment activities, we will carry out the Karuizawa Prince Hotel Official Instagram Posting Campaign so that customers can enjoy and participate in food loss reduction activities while enjoying it. 
We will supply only the amount of food that you can enjoy beautifully, and try to reduce food loss! Post a nice photo!
How to participate in the campaign
Buffet restaurant New York morning buffet or dinner buffet

Follow @ karuizawaprincehotel's account

Post a photo with a hashtag (#light pre, # palette style plate, # period theme)
In three steps, we will give a lodging ticket and a hot spring invitation ticket by lottery from the submitted work. 

【Holding period】 
June 1st (Sat), July 15th (Mon), July 19th, 12019 (Tuesday) July 16th (Tuesday) to August 31st (Saturday) 

22019 【Designated Hashtags by Period】 
1 # Summer No color or # Colorful plate 
2 # Summer grace or # Power palette 

[present] 
1 The Prince Karuizawa, Karuizawa Prince Hotel Twin room accommodation invitation ticket for each one person Sengataki Onsen pair invitation ticket Three persons 

2 The Prince Karuizawa, Karuizawa Prince Hotel Twin Room Hotel Invitation Ticket for 1 Person 
 Sengataki Onsen Pair Invitation Ticket for 3 Persons
June 1-July 15 Theme Hashtag: # Summer Colors # Colorful Palette