七月 2 , 2019
Kawana Hotel's delicious water
The natural water that springs up the foot of Amagiyama is soft water that is soft in your mouth, has a good throat, and has few minerals.
Moisten your thirst with "delicious water" from Kawana Hotel.
It is used for "pool" water as well as "dish" in restaurants.
Kawana's delicious water has a soft mouthfeel and is highly appreciated by customers.
Soft water with few minerals and no wrinkles does not interfere with the umami and fragrance of the ingredients, so it is also used in hotel dishes such as soup and soup stock.
In addition, the water of the outdoor pool (open in summer) in the hotel's front yard is also using the water of this Amagiyama.
Table of ingredients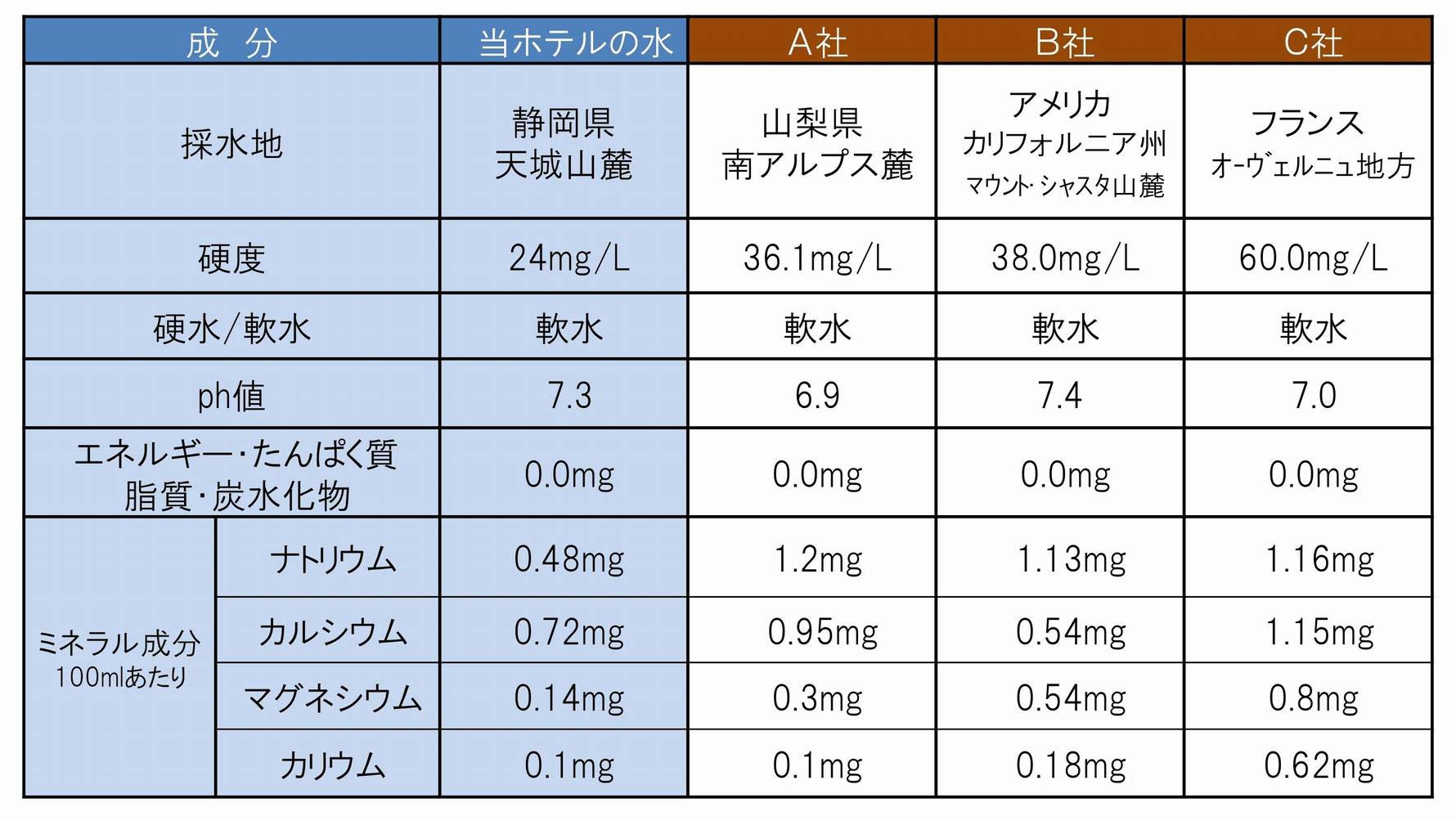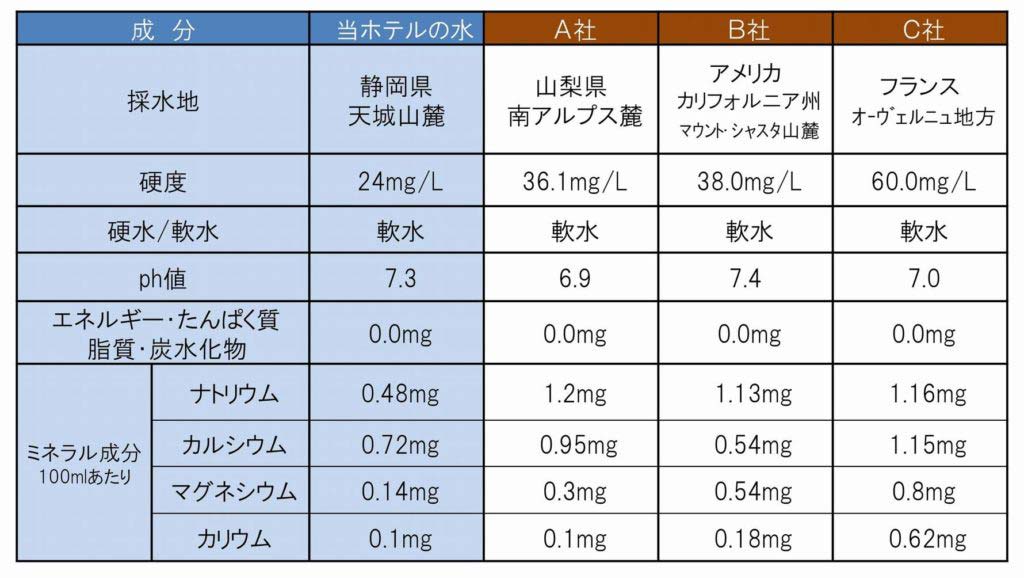 ■ Outline of water quality inspection and component analysis of the hotel's delicious water
Collection location: Kawana Hotel Guest room
collection date: Wednesday, May 16, 2018
Name of analysis organization: Toyo Inspection Center Co., Ltd.
Location: 151 Takyo, Izunokuni, Shizuoka Prefecture -6
Registration number: Minister of Health, Labor and Welfare registration number 136, Shizuoka prefecture drinking water quality inspection business registration 59 water No. 9