七月 2 , 2019
This year, it was selected as one of the 100 best golf golf courses selected by US Golf Magazine.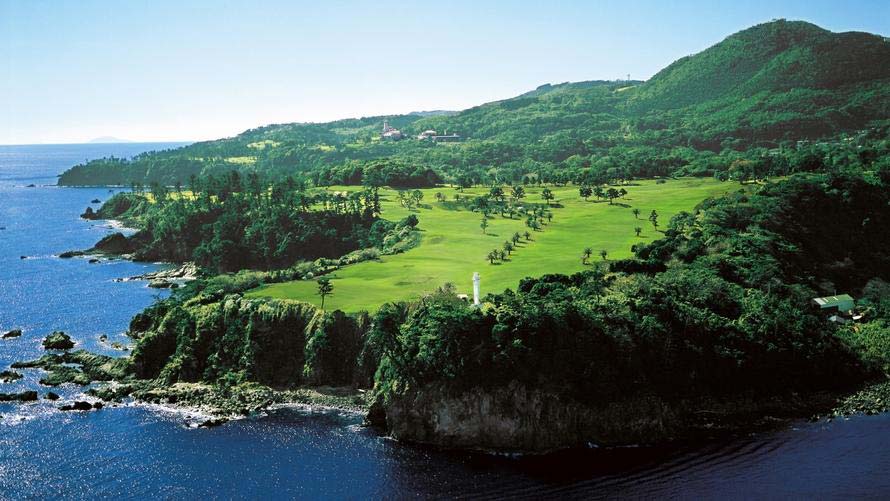 September 12, 2017 We
would like to express our sincere gratitude to you for your special support.
Kawana Hotel Golf Course Fuji Course was selected as the 68th place in the "100 World Golf Selections" selected by US Golf Magazine.
The 100 best golf courses in the world are carefully selected by about 100 panelists familiar with golf in the world, and the top 100 courses are selected once every two years.

We will take the evaluation seriously and will continue to strive to maintain the course conditions and improve the service so that our customers will be satisfied.
Thank you for your continued patronage.
Kawana Hotel Golf Course General Manager
 
 
2017 "World Golf 100 Selection" selected by US Golf Magazine
1. Pine Valley / US / New Jersey
2. Cypress Point / US / California
3. St. Andrews (Old Course) / Scotland
4. Royal County Down / Northern Ireland
5. Augusta National / US / Georgia
6. Shinnecock Hills / US / New York
7. National Golf Links / US / New York
8. Oakmont / US / Pennsylvania
9. Pebble Beach / US / California
10. Muirfield / Scotland
11. Royal Melbourne (West) / Australia
12. Merion (East) / US / Pennsylvania
13 Sand Hills / Nebraska, USA
14. Royal Portrush (Dunluce) / Northern Ireland
15. Royal Dornoch (Championship) / Scotland
16. Trump Turnberry (Ailsa) / Scotland
17. Ballybunion (Old) / Ireland
18. Pinehurst (No. 2) / USA, North Carolina
19. Fishers Island / USA, New York
20. Kingston Heath / Australia
21. Chicago Golf Club / USA・ Illinois
22. Los Angeles (North) / US ・ California
23. Seminole / US ・ Florida
24. Crystal Downs / US ・ Michigan
25. San Francisco / US ・ California
26. Pacific Dunes / US ・ Kansas
27. Winged Foot (West ) / New York
28. Carnoustie (Championship) / Scotland
29. Tara Iti / New Zealand
30. Prairie Dunes / US Kansas
31. Sunningdale (Old) / England
32. Riviera / US & California
33. Friar's Head / US & New York
34. Royal Birkdale / England
35. Lahinch (Old) / Ireland
36. Diamante (Dunes) / Mexico
37. The Country Club (Clyde / Squirrel) / US, Massachusetts
38. Barnbougle Dunes / Australia
39. Shanqin Bay / China
40. Hirono Golf Club / Japan
41. Nine Bridges / Korea
42. Royal St. George's / England
43. New South Wales / Australia
44 Cape Kidnappers / New Zealand
45. Morfontaine / France
46. ​​Trump International Golf Links / Scotland
47. Royal Troon (Old) / Scotland
48. Casa de Campo (Teeth of the Dog) / Dominica
49. Portmarnock (Old) / Ireland
50. Cabot Cliffs / Canada
51. North Berwick (West ) / Scotland
52. Bethpage (Black) / New York
53. Oakland Hills (South) / Michigan
54. Kiawah Island (Ocean) / US Carolina
55. Oitavos Dunes / Portugal
56. Garden City Golf Club / US・ New York
57. Shoreacres / USA ・ Illinois
58. Whistling Straits (Straits) / USA ・ Wisconsin
59. Muirfield Village / USA ・ Ohio
60. TPC Sawgrass (Stadium) / USA
& Florida 61. Royal Lytham & St. Annes / England
62. Ellerston / Australia
63. Camargo / USA & Ohio
64. Kingsbarns / Scotland
65. Bandon Dunes / USA & Oregon
66. Woodhall Spa (Hotchkin) / England
67. Olympic Club (Lake) / US
Califolinia 68. Kawana (Fuji) / Japan
69. Southern Hills / US & Oklahoma
70. Maidstone / US & New York
71. Castle Stuart / Scotland
72. Cape Wickham / Australia
73. California Golf Club of San Francisco / US, California
74. Baltusrol (Lower) / US, New Jersey
75. Somerset Hills / USA / New Jersey
76. Ayodhya Links / Thailand
77. Cruden Bay / Scotland
78. Quaker Ridge / USA & New York
79. The Golf Club / USA & Ohio
80. Sunningdale (New) / England
81. Koninklijke Haagsche / Netherlands
82. Waterville / Ireland
83. Winged Foot (East) / New York
84. Royal Liverpool / England
85. Royal Porthcawl / Wales
86. Ballyneal / Colorado
87. Swinley Forest / England
88. Machrihanish / Scotland
89. Ganton / England
90. Barnbougle (Lost Farm) / Australia
91. Yas Links Abu Dhabi / UAE
92. Walton Heath (Old) / England
93. Oak Hill (East) / New York
94. St. George's / Canada
95. Valderrama / Spain
96. Cabot Links / Canada
97. European Club / Ireland
98. Inverness / Ohio
99. Tokyo Golf Club / Japan
100. Prestwick / Scotland