July 2 , 2019
Information on "Natural workshop" production experience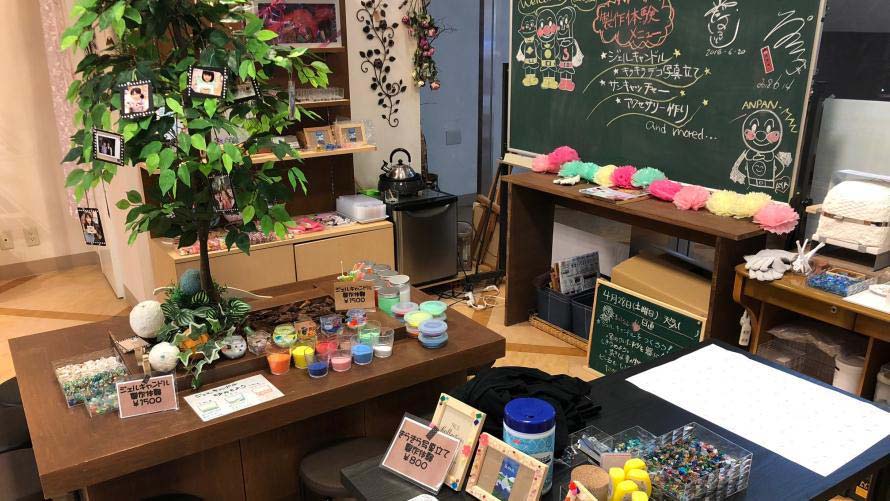 The "Natural Workshop" in the hotel (1st floor) offers memorable production experiences such as gel candles and sun catchers.
Experience place: Nature studio (hotel basement 1st floor)
Business hours: 11:00 A.M.-9:00 P.M.

<Production experience content>

① Gel candle
 fee: 1,500 yen-
 Experience time: About 1 hour- (Experience (+ Cooling time included)

② Sun catcher
 fee: 1,800 yen ~
 Experience time: about 30 minutes ~

③ Photo frame
 fee: 800 yen ~
 Experience time: about 1 hour ~

* It is not a reservation system. Please use it during business hours.
 Please note that there may be a wait depending on the usage situation.
* The price includes consumption tax.