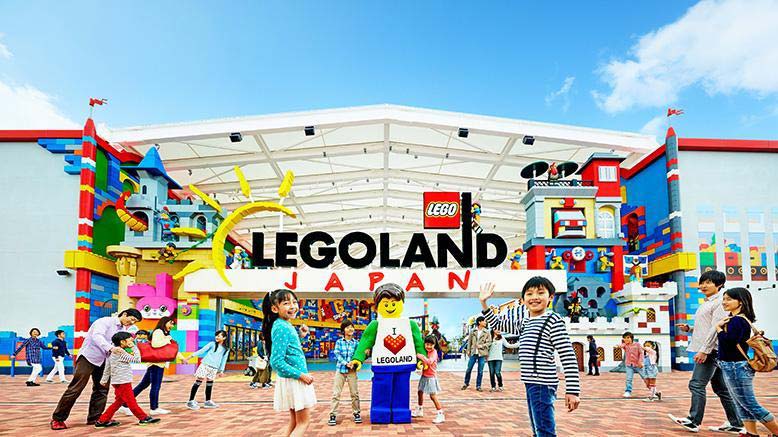 Legoland® Japan Official Partner Hotel
Nagoya Prince Hotel Sky Tower is a Legoland® Japan Official Partners Hotel.
You can purchase a LEGOLAND® Japan
1DAY passport at the hotel front desk, which can be purchased only for hotel guests. Please purchase at the hotel front before your departure as you
can purchase it at the official partner번역가 및 번역 관리자 동기화s hotel limited price
.
[Official Partner Hotel Benefits]
・ You can enter even when admission is restricted.
・ Replacement is unnecessary at the site. You can enter from the gate as it is.
[Access to Legoland® Japan]
The hotel is
22 minutes from the Aonami Line Sasashima Live Station, which is directly connected to the Global Gate Building, to the Kinjo Pier, the nearest station of Legoland® Japan . Please
leave your luggage at the front desk when you go out before check-in or after check-out
.
[View from the Hotel Guide to Train View]
Nagoya
Prince Hotel Sky Tower is located in the global gate directly connected to Sasashima Live Station, one minute and two minutes from Nagoya Station on the Aonami Line .
All rooms are over 150 meters above the ground, and are located on the higher floors from 31F to 36F.
In addition, we can enjoy railway line from all guest rooms. You can enjoy real railway diorama such as
Tokaido Shinkansen, Tokaido Main Line, Chuo Main Line, Kansai Main Line, Nagoya Railway, Kinki Nippon Railway, Aonami Line and
Cargo Base.
Which routes you see depends on the room type, so please tell us what
you would like when booking your accommodation plan .
* Depending on the order status of the organization, etc., the room in the desired direction may not be available.
Period: October 2nd, 2017 (Monday)
-Year- round guests only 1DAY passport sales price
Adult (13 years old ~) 6,900 yen ⇒ 5,900 yen
Child (3 years old ~ 12 years old) 5,300 yen ⇒ 4,500 yen
Sold at the hotel front Doing.
Please refer to "Legoland® Japan" for closed days and passport rules.
Please check on the official website.