At Lake Ashi, fishing is permitted every year from March 2nd to December 14th.
How about experiencing fishing at Lake Ashi which represents Hakone for some time to yourself in which you can enjoy fishing while gazing at the gradually changings scenery on the Hotel's pier?
*At Lake Ashi, fishing is allowed from "one hour before sunrise to one hour after sunset". Fishing outside of these hours is prohibited.
*Guests who have their own fishing gear can enjoy fishing with their own fishing gear.
*Please note that bait fishing on the bank or pier is prohibited for one month after fishing starts being allowed.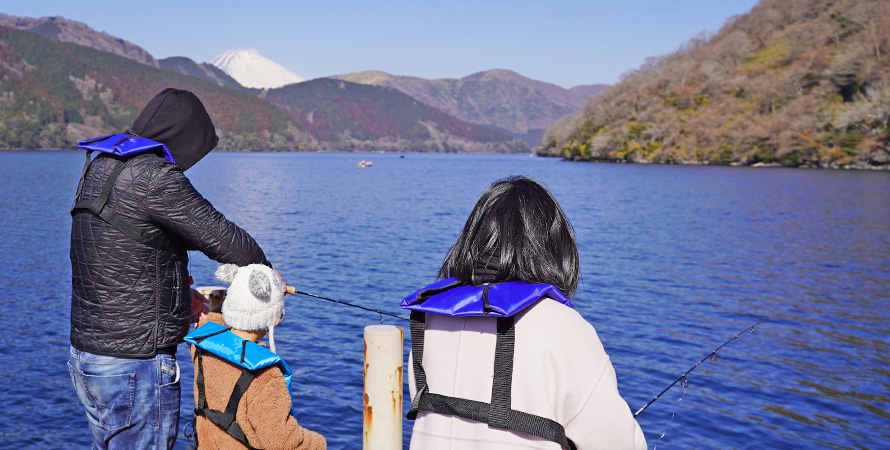 |Fishing tools rental
Fishing tools set ¥1,000 ( Includes fishing rod, lure, life jacket. )
Recreational fishing license ¥1,500 ( 1 day )
|Recetion
The Prince Hakone Lake Ashinoko's front desk (About 5 mins walk from Ryuguden)
*There is a limit number of fishing rods available for rental. (Advance reservations allowed)
*At Lake Ashi, to preserve the environment, plastic worms, synthetic bait, and so on are not permitted to be used. Please take note.
*If you have your own fishing gear and have purchased a license for recreational fishing, please let the front desk know before fishing in the courtyard.