Special rate for ECO plan limited to 3 consecutive nights!
This is a 3 consecutive nights limited package where you can enjoy a great value by opting out of room and bathroom cleaning, bed making, and amenity replenishment.
Additionally, this package includes a hotel credit (electronic ticket) that can be used at the on-site restaurant and facilities.
***An eco-friendly stay that is friendly to the Earth***
As part of an environmentally conscious effort, this plan does not clean rooms or replace amenities during your stay.
We have amenities available as well, but you can enjoy your trip in a sustainable, eco-friendly way by bringing your own essentials and other items that you use regularly.​
This helps ease the burden on the environment by cutting down on plastic garbage, reducing water pollutants from detergents, and more.
About Hotel Credit (Electronic Ticket)
This package includes a hotel credit (electronic-ticket) worth 1800 yen (600 yen per night per person.)
【Let me introduce some recommended ways to use it】
On the second floor of the Main Tower, there is a bakery shop that sells hotel-made sweets, bread and Bottled drink.
You can enjoy a variety of specialty bread and seasonal sweets from the take-out bakery and bring them back to your room.
Also, you can take a relaxing break inside the "coffee lounge Mauna Kea", which is designed to resemble a Hawaiian resorts.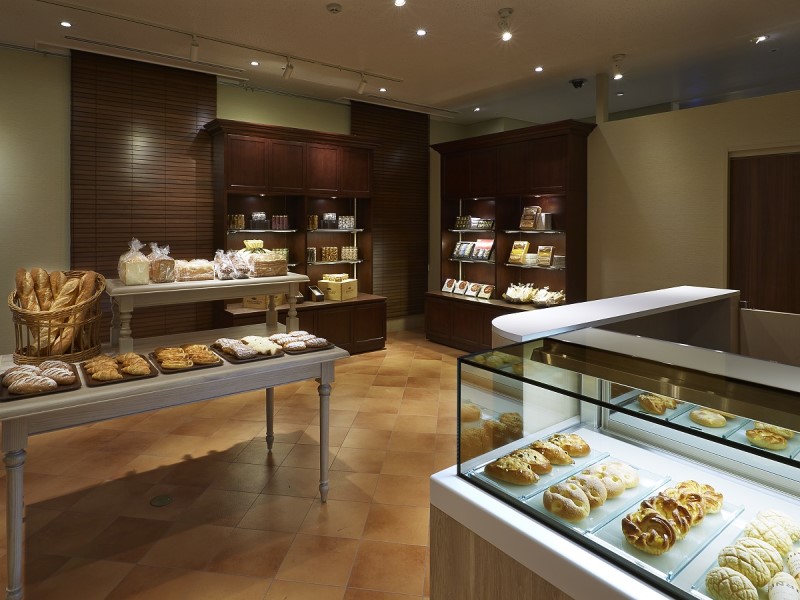 Please check the following for other eligible facilities.
Here are the stores eligible for use with the hotel credit.
【How to use Hotel Credit (Electronic Ticket)】
Please present your room card key or your accommodation certificate when using electronic ticket. Please be aware that the Hotel will confirm guests' information when electronic ticket is used.
The valid period is from after completing the check-in procedure to the check-out date.
Electronic ticket can be used in units of 600 yen. Please be aware that change cannot be given.
In some facilities (T・JOY PRINCE Shinagawa), electronic tickets can only be utilized in increments of 1,000 yen
It is not available to use the hotel credit for room charge, upgrade and late check out.
The business details may change depending on the situation.
* Please be sure to take note of that before booking *
A cancellation fee will be charged if you cancel 5 days or less before the first night of your stay. ( Cancellation Fee: 100% of the room charges )
This discount only applies to three consecutive nights. You will be charged the standard rate if your stay is not three consecutive nights.
Your guest room and bathroom will not be cleaned, nor will your bed be made during your stay.
Please ask the housekeeper if you would like to exchange any of your towels, have the garbage collected, etc.
Photos are for example purposes only.
* Notice from East Tower *
Check-in at the East Tower is ONLY available through the self-check-in machine (cashless payment). We appreciate your understanding in advance.
The settlement on "self check-in / out machine" will be Cashless Payment Only.

Credit card
Transportation card (Suica, PASMO, etc.)

QR code payments (AliPay, auPAY, PayPay, WeChat Pay, MerPay)

About the self-service check-in and check-out kiosks:
This service is not available in any of the following cases.
When paying for accommodation in cash.
When the details entered into the machine and the details used to make the reservation do not match.
When more than one room has been is booked.
When multiple reservations are made for consecutive nights.
Book Now