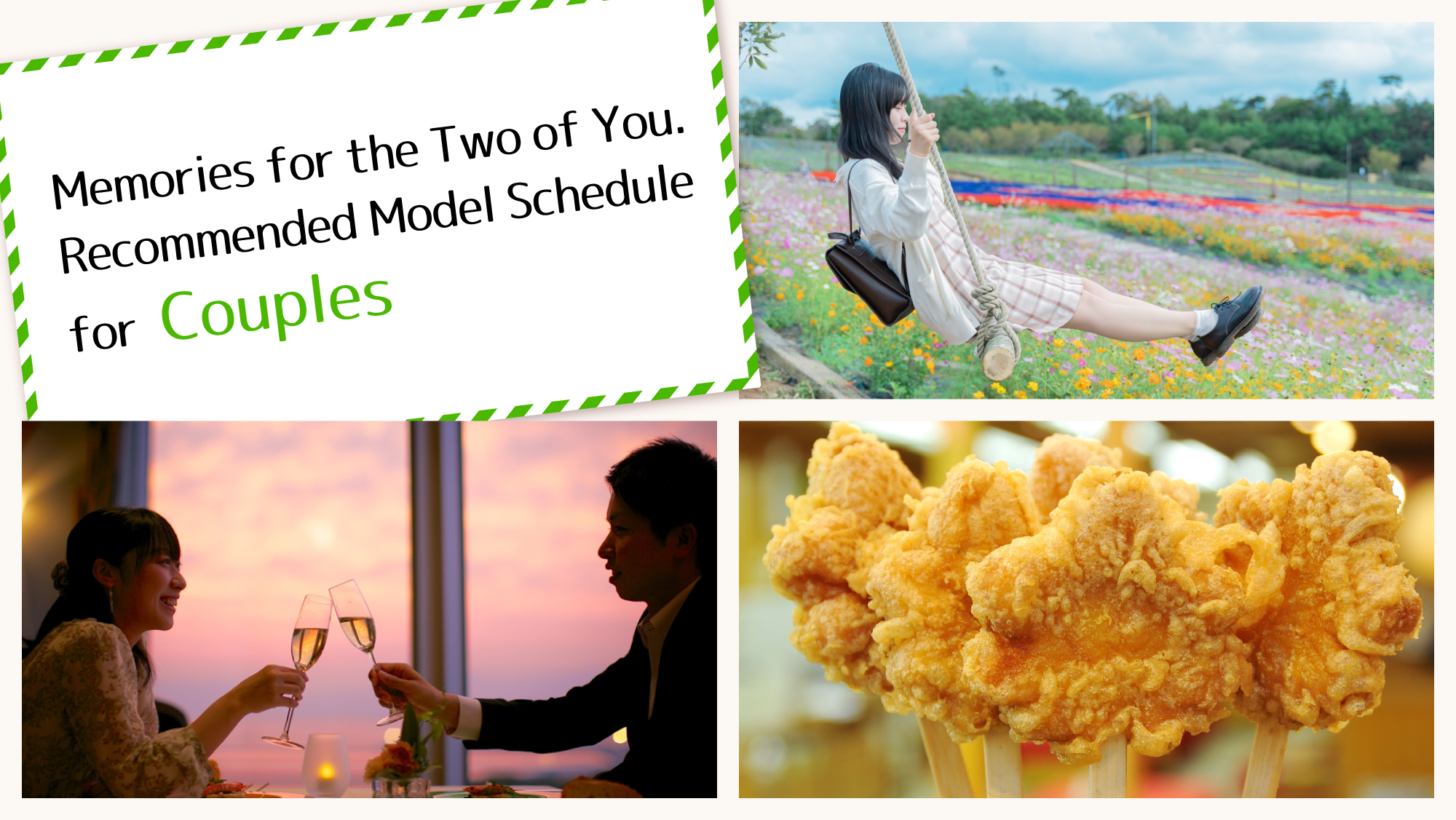 "Enjoy that special trip for just the two of you!"
"We want to go to a lover's point or spot for couples!"
"We want to turn a unique Hiroshima experience into a special memory for the two of us"
Enjoy a fun trip to deepen your relationship, such as a first trip for two or a trip to commemorate a year of dating!
This travel plan is recommended for young couples in particular.
DAY1
Sightseeing in Hiroshima by Streetcar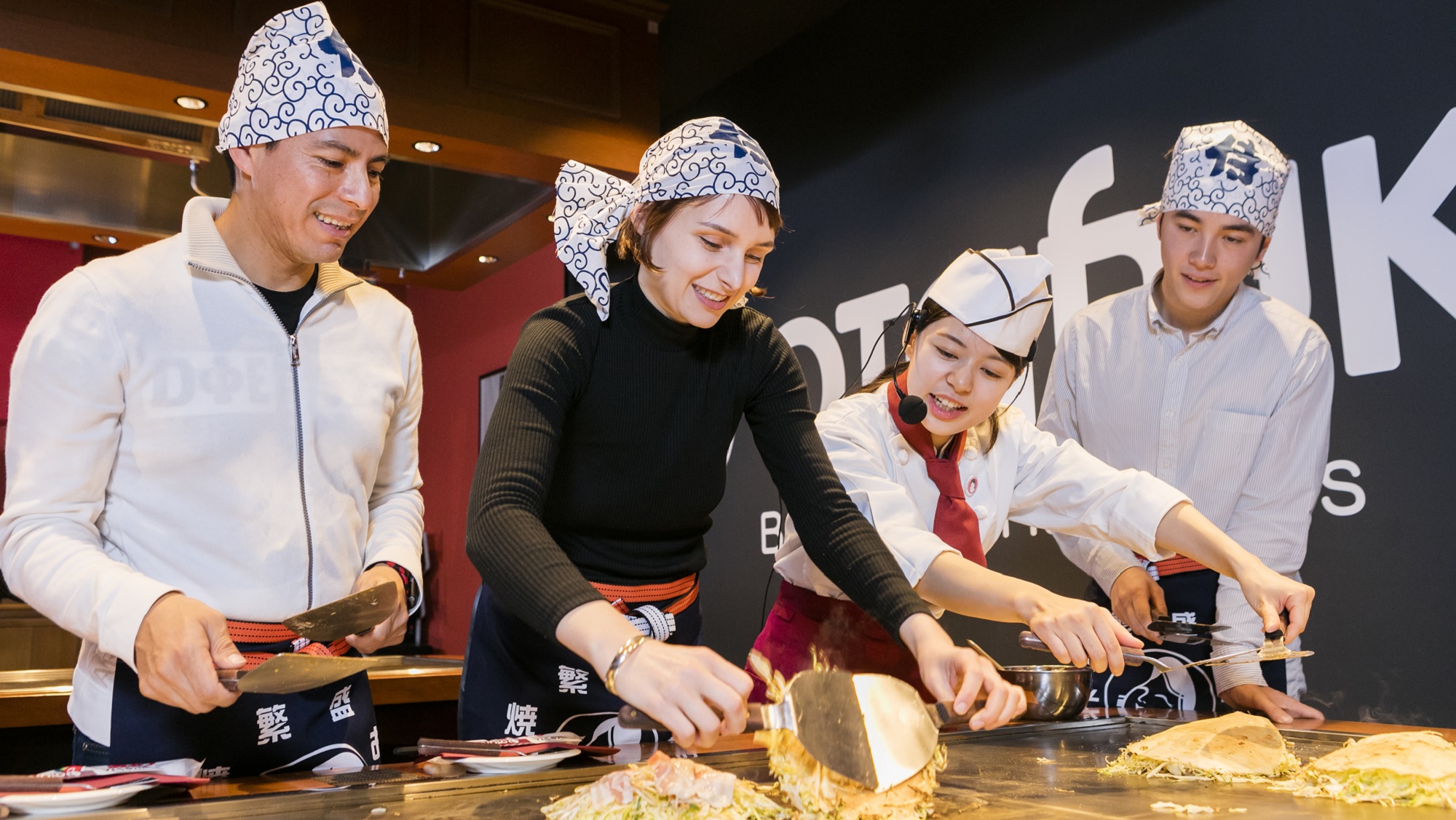 10:00 a.m. Arrive at Hiroshima station.
Take a one-day sightseeing tour of the city, using the Chugoku JR Bus "Empty-handed sightseeing service" luggage delivery service.
(1) Okonomiyaki cooking experience at OKOSTA, Hiroshima Station
Experience making Hiroshima style okonomiyaki, a specialty of Hiroshima.
An original apron and paper hat are included, so you can show up as you are! A commemorative photo is also included.
Experience time: (1) 12:00 noon to 1:30 p.m. (2) 6:30 p.m. to 8:00 p.m.
※At present, reservations are required. See the link below for details.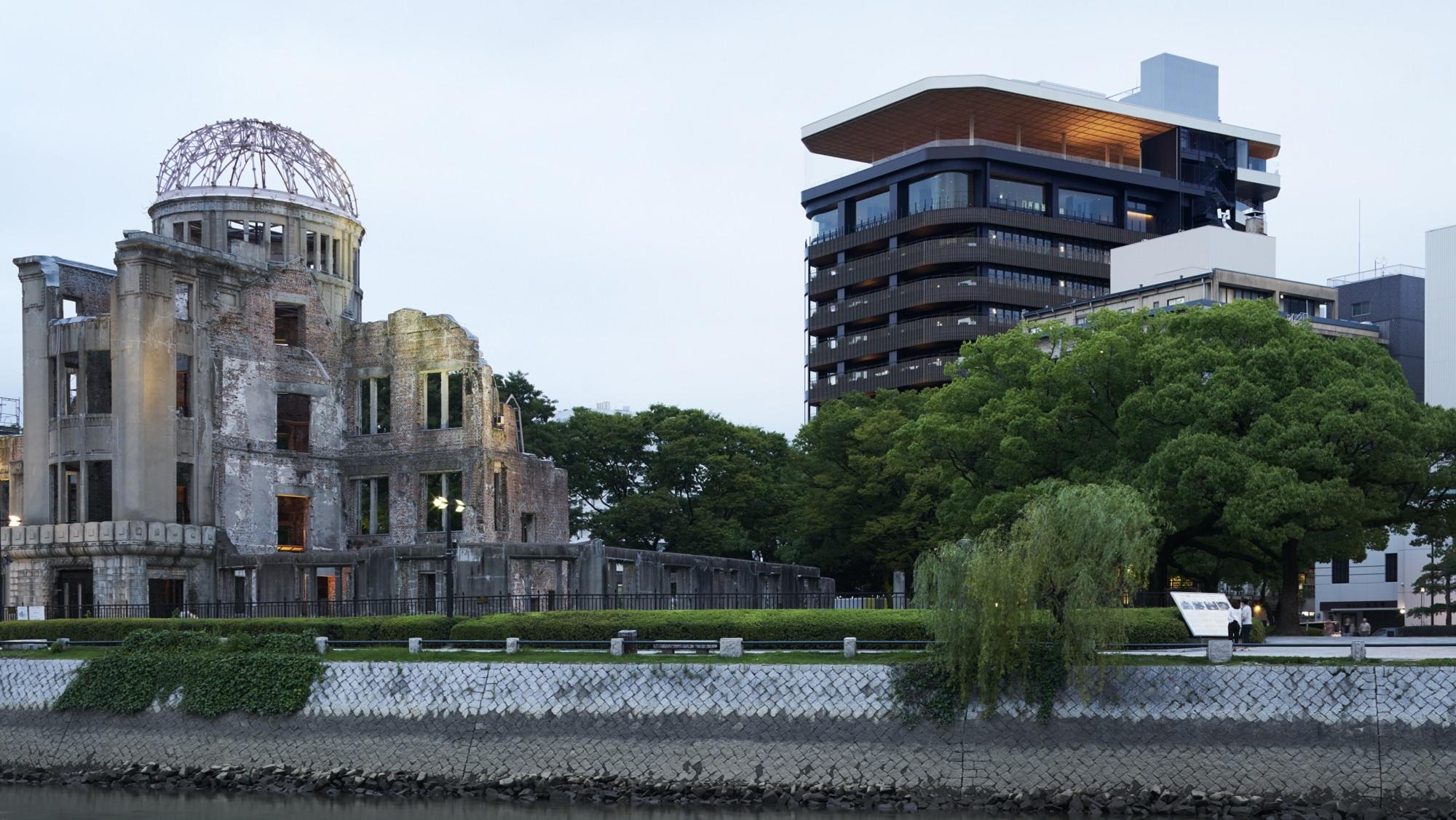 (2) Head from Hiroshima Station to the city center by streetcar
Take a streetcar for a ride experience unlike bus or car, leisurely enjoying views of the city.
A convenient one-day pass is also available.
(3) World Heritage Site: Atomic Bomb Dome
Tour the nearby Hiroshima Peace Memorial Park, Hiroshima Peace Memorial Museum, and Hiroshima Orizuru Tower.
Learn together about war, and feel the importance of peace.
(4) Hondori, the young area of Hiroshima
The area around Kamiyacho features department stores, shopping malls, fashion, cosmetics, and Hiroshima's only underground street, Shareo.
This is a must-see spot for couples who love shopping.
Restaurants and cafes abound as well.
After you enjoy shopping and Hiroshima dining, head to the Hotel by bus.
7:00 p.m. Check in at the Hotel. Rest your tired body in the hot springs to prepare for the coming day.
DAY2
A Sanctuary for Lovers! Sightseeing on Miyajima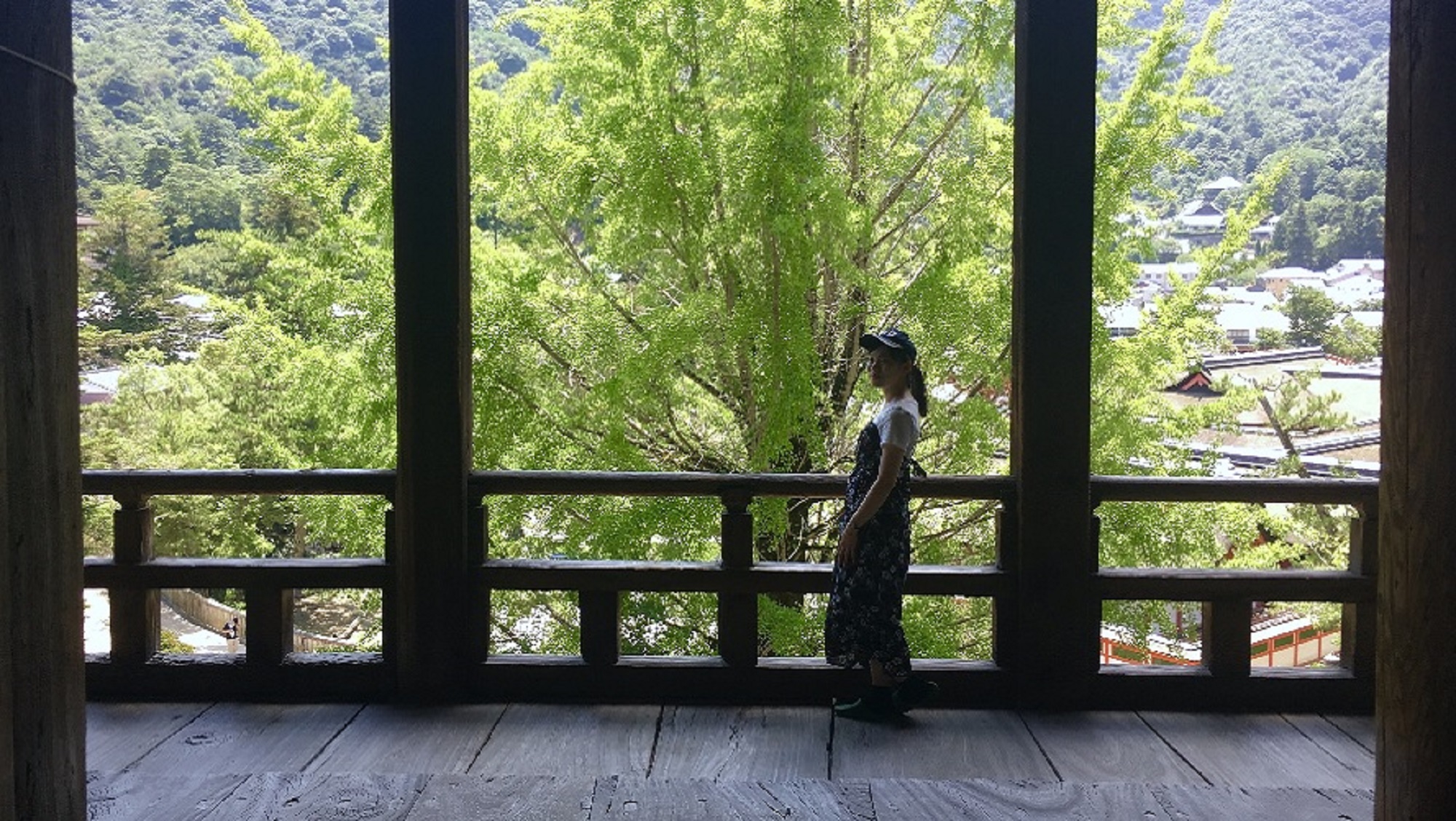 7:30 a.m. Enjoy breakfast while gazing out at the Seto Inland Sea.
9:31 a.m. Depart from the pier in front of the Hotel.
Customers who use the service round-trip will benefit from the "1-Day Free Pass" (¥3,400). Purchase the pass at the travel desk next to the front desk.
9:57 a.m. Arrive at Miyajima.
The time from the Hotel to Miyajima is about only 26 minutes by high-speed boat!
Make a pilgrimage to Itsukushima Shrine, a World Heritage Site.
Take a stroll through Omotesando Shopping Street. Enjoy AGE-MOMIJI (deep-fried red bean cake) and oyster croquettes as you walk.
12:00 noon After enjoying anago-meshi, a famed dish of Miyajima, take a social media-worthy photo at Senjokaku.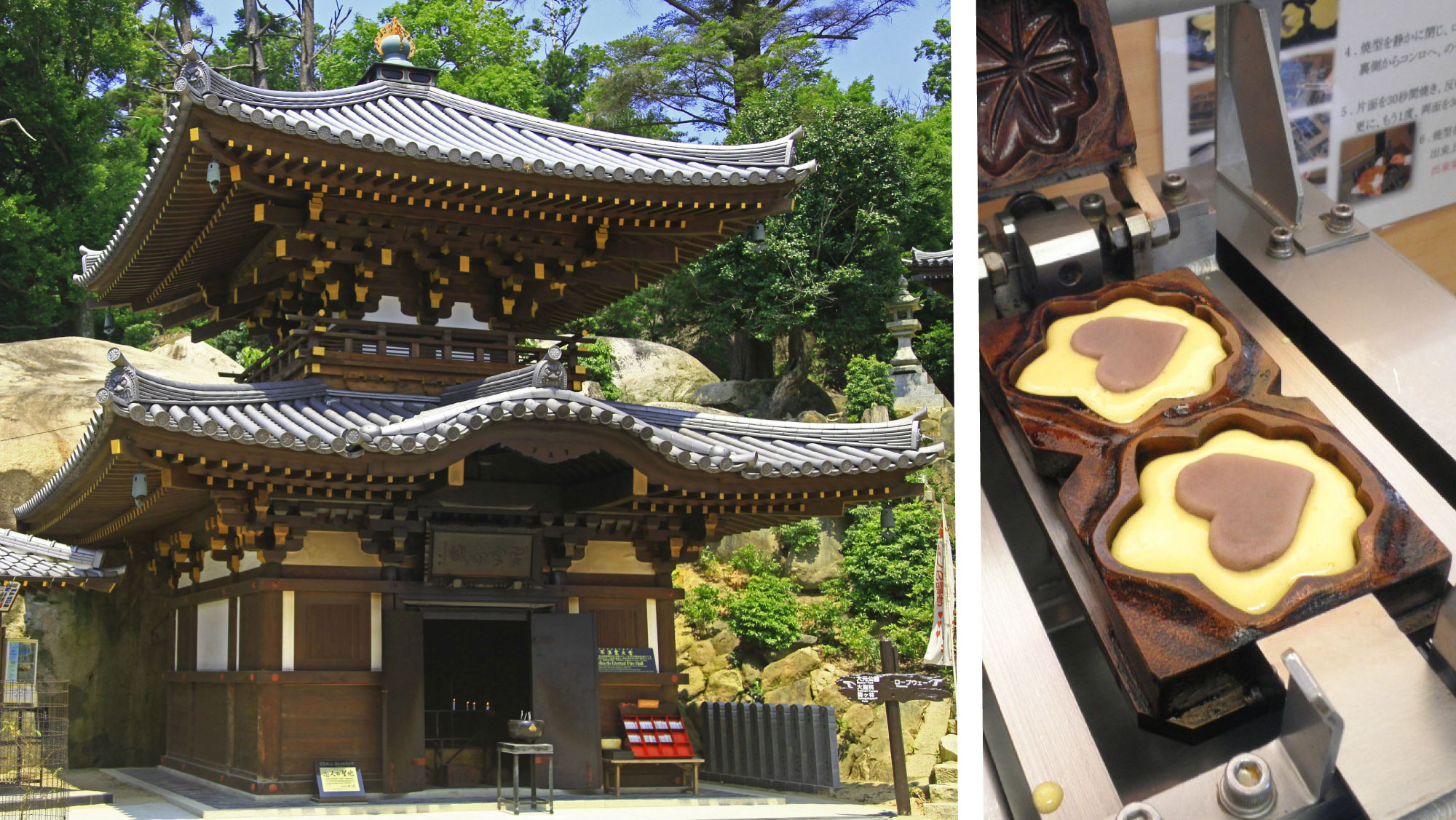 1:45 p.m.
Take the Miyajima Ropeway to Mt. Misen.
2:00 p.m.
Get off the ropeway at Shishiiwa Station and enjoy the "Heart in Momiji Manju Baking Experience."
Drink hot water boiled over the "eternal flame" that has been burning for over 1,200 years at the lover's spot Reikado, and make a wish that your own love will continue to shine.
Following that, take photos together at the summit of Mt. Misen against a panoramic view of the Seto Inland Sea!
5:00 p.m.
Depart Miyajima. Arrive at the pier in front of the Hotel at 5:23 p.m.
6:00 p.m.
Relax in the hot spring bath.
Heart-in Momiji Manju Baking is currently offered only on weekends and holidays. For details, see the official website below.
DAY3
Touring Kure, a Port City of Hiroshima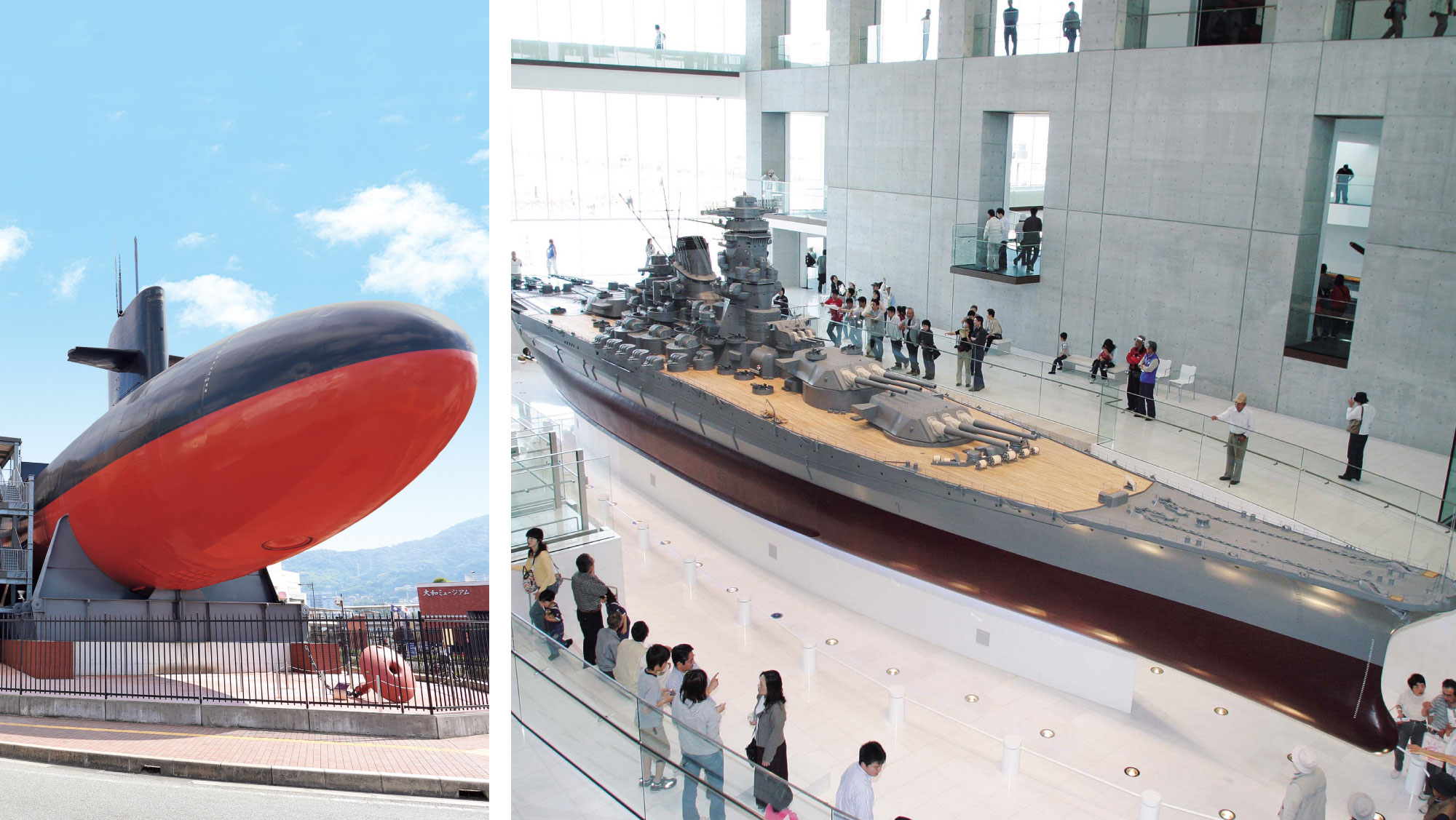 7:00 a.m. Have breakfast. Yesterday's meals were Japanese and Western; today, choose a Nadaman Japanese set meal.
9:29 a.m. Depart from the pier in front of the Hotel and head for Kure by high-speed boat, enjoying the beauty of the islands as you go.
9:48 a.m. Arrive at Etajima (Koyo Port) and transfer to service for Kure.
9:50 a.m. Depart from Etajima (Koyo Port).
10:10 a.m. Arrive at Kure Port.
After visiting the Yamato Museum and JMSDF Kure Museum, head to Yamato Wharf Park, a spot for lovers.
Ring the Yamato no Toki Bell together, to ensure love that will last!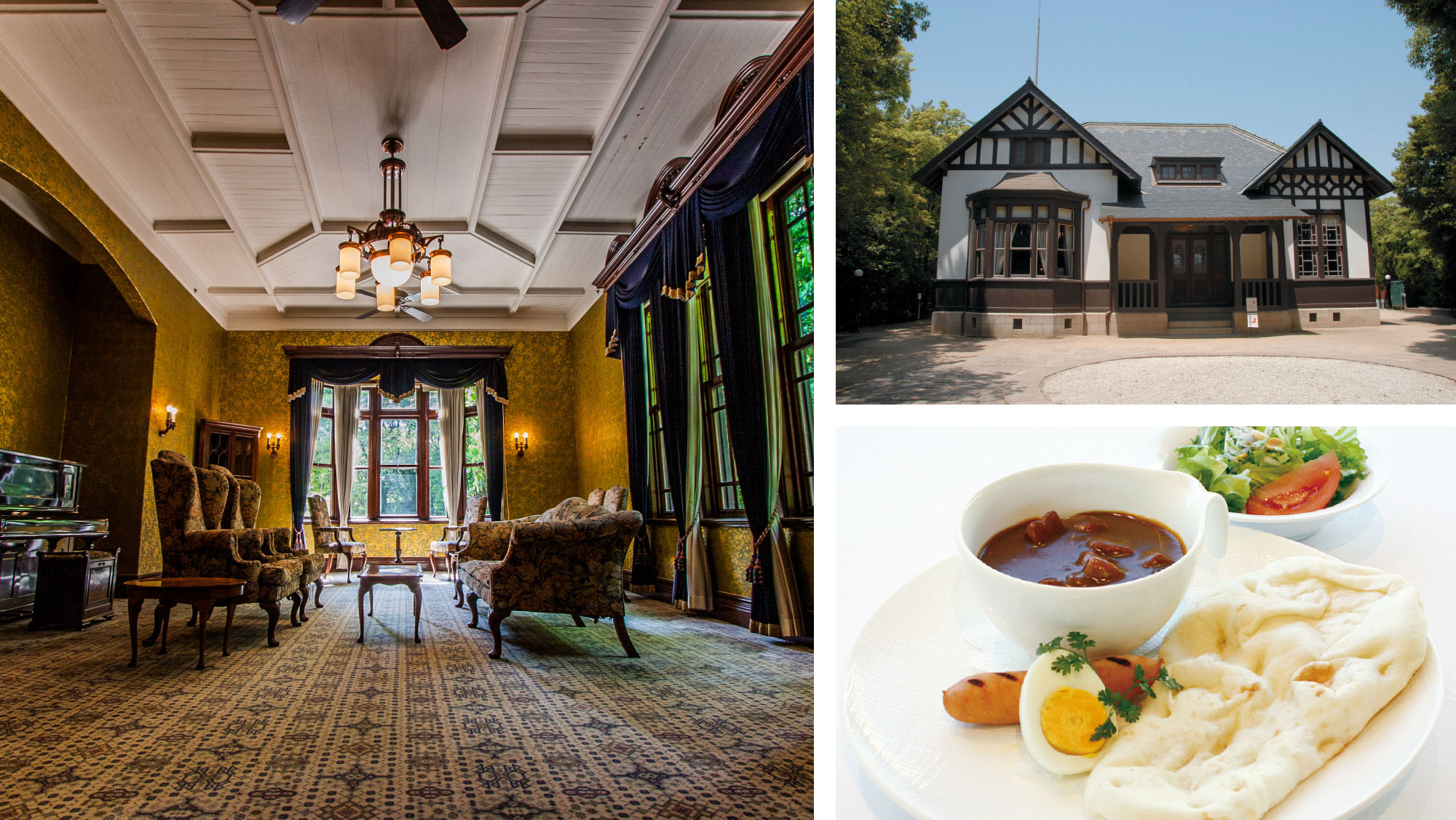 12:00 noon Lunch is a given: Japan Maritime Self-Defense Force (JMSDF) Kure Curry, available only here!
1:30 p.m. Irifuneyama Memorial Museum (about 20 minutes on foot from Yamato Wharf Park)
Focused on the former official residence of the Commander-in-Chief of the Kure Naval Station (designated a National Important Cultural Property in 1998), this location contains a historical records museum, a folk museum, a former powder magazine, and more. It is a place that cannot be missed in tracing the history of Kure.
*The image shows the exterior of the former official residence of the Commander-in-Chief of the Kure Naval Station and the interior of the Western-style building on the east side.
3:00 p.m. Alley Karasu Kojima (about 5 minutes by bus from Irifuneyama Memorial Museum)
This is the only park in Japan where you can see submarines up close.
After a walk, stop for afternoon tea at the Red Brick Warehouse or a fashionable cafe.
5:00 p.m. Head from JR Kure Station to Hiroshima Station for the return course.
Check the official websites below for details on recommended sightseeing spots.
DAY4
★Here's a Route to Enjoy if You Stay Another Night!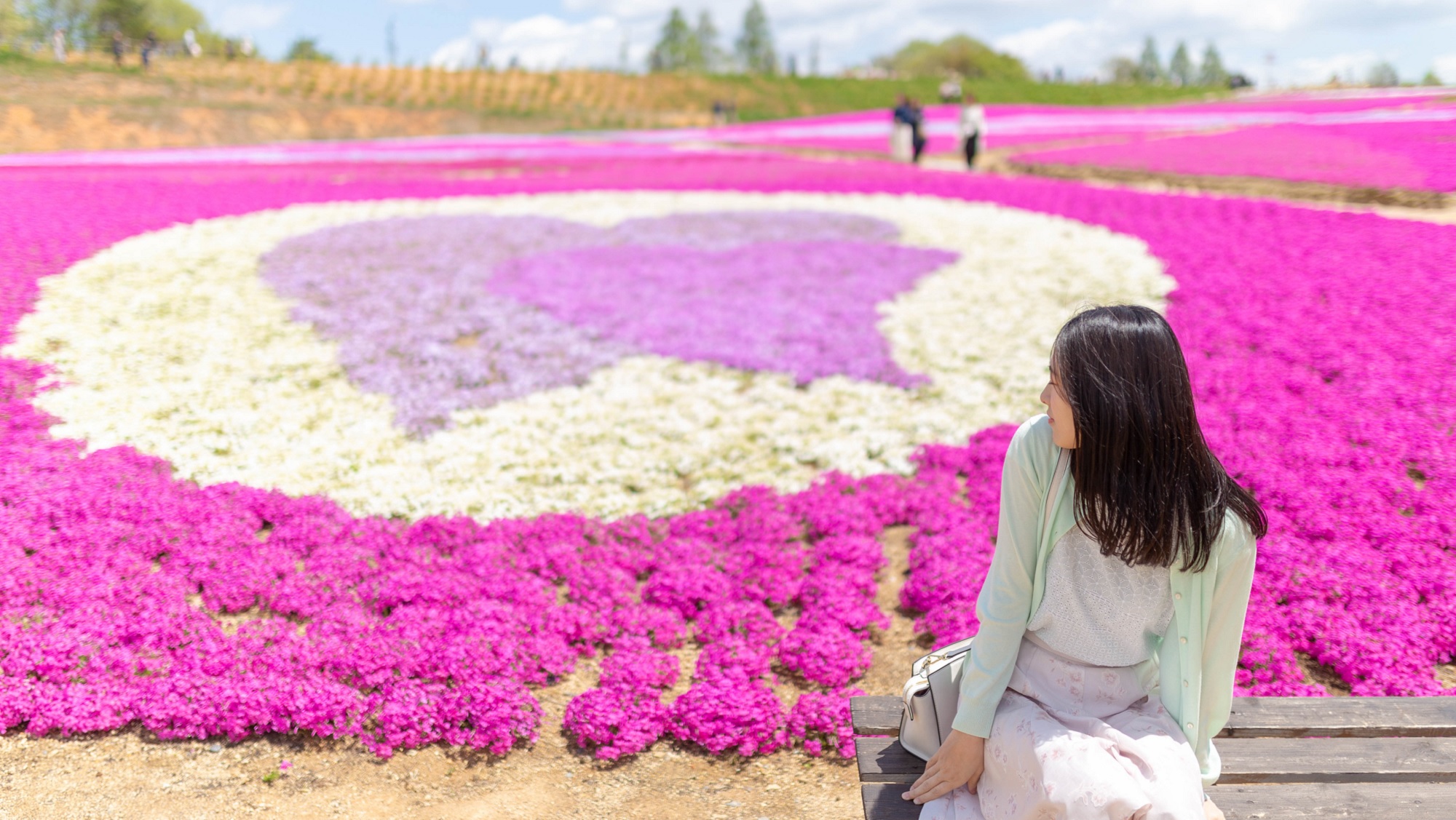 How about taking a detour to Sera on your way back?
Famous as a town along a relay race, Sera is packed with nature-filled tourist spots, including a variety of flower fields, farms, and wineries that spread over the vast area.
Take a social media photo of the two of you, against a natural backdrop that refreshes just by the sight of it! From the Hotel to Sera town takes about an hour and a half by highway.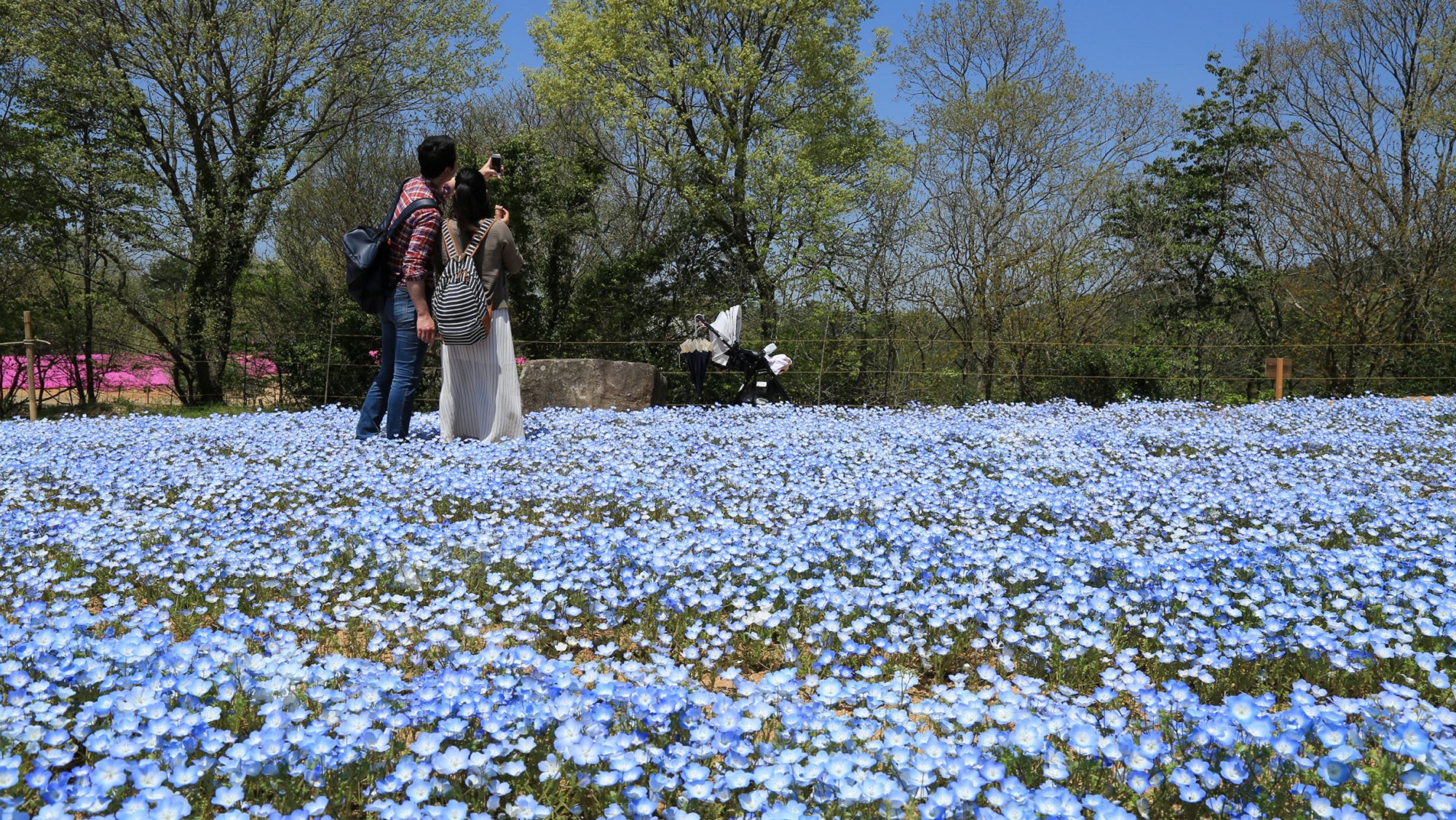 Recommended sightseeing spots
(1) Sera Kogen Farm
There are three farms at Sera Kogen Farm, where you can enjoy a variety of flowers.
At "Flower Village Kamu no Sato," there are stunning hills of moss phlox and nemophila; at "Flower fields in the sky, Sera Kogen Hana no Mori," 7100 beautiful roses of 135 varieties bloom in the rose garden.
"Sera Kogen Farm" is the main stop. Tulips in spring, sunflowers in summer, and dahlia in autumn cover the hills in blooms. Hands-on events are also held, such as the Radish Festival.
(2) Flower Station Sera
Enjoy seasonal flowers, including lilies and nemophila.
A must-see spot for social media posters!
Along with photo spots, you'll find gourmet offerings such as flower soft ice cream and lily sodas.
(3) Setsugetsufuka Fukuchiin
This is a cafe in an old folk house at Imakoyasan where you can feel the beauty of ancient Japan.
Relax and enjoy tea and Japanese sweets.