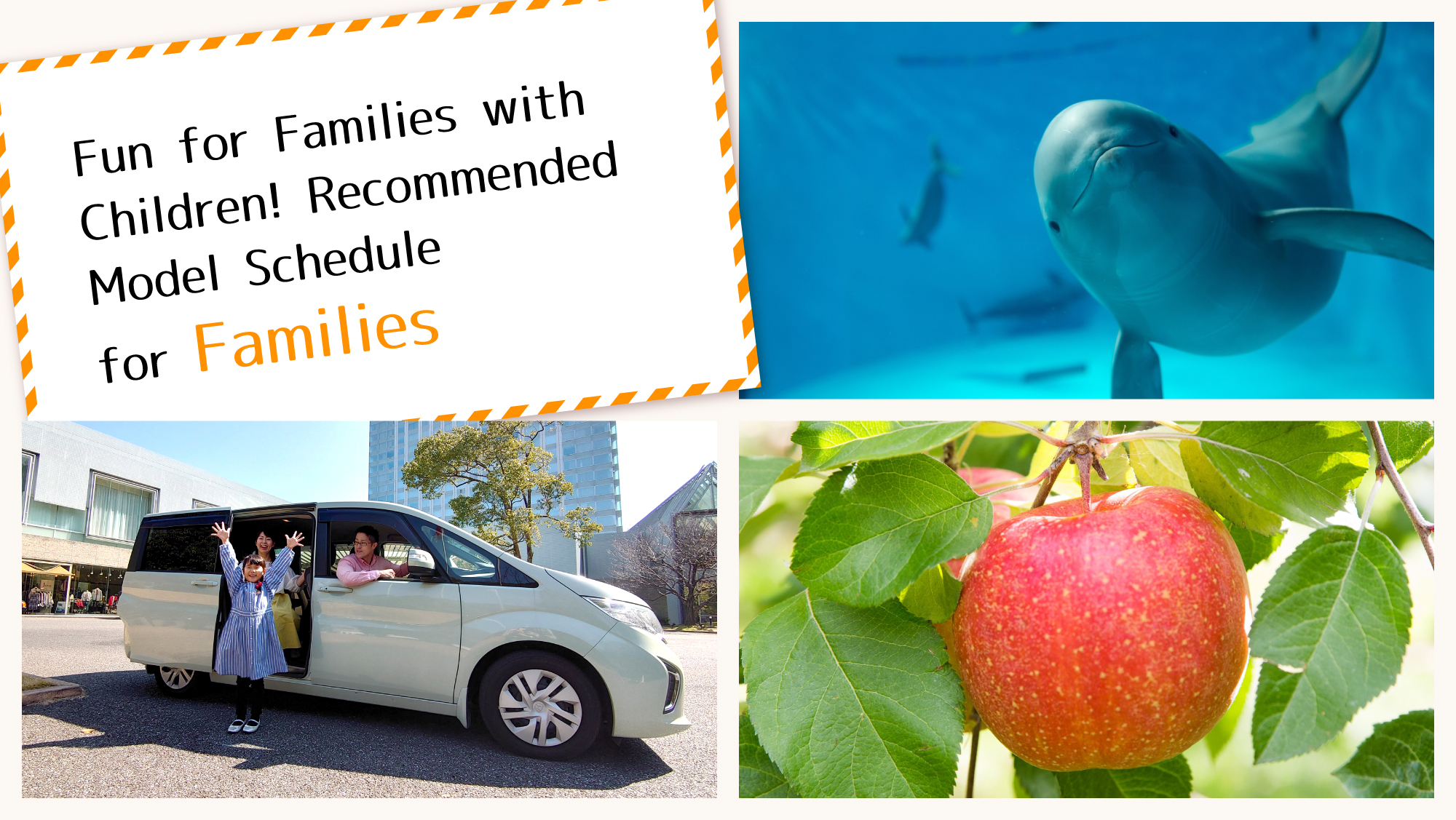 "We want to make a memorable trip for our children"
"We want to go to sightseeing spots that both adults and kids can enjoy"
Recommended for families making their first visit to Hiroshima.
A schedule for families who enjoy travel actively.
DAY1
Enjoy an Outdoor Experience in the Northern Part of the Prefecture!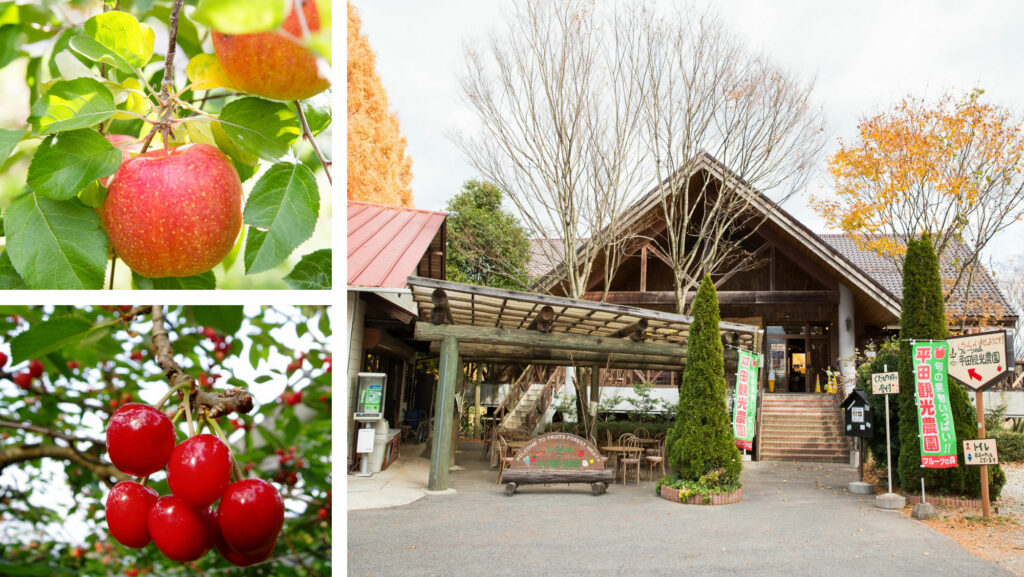 11:00 a.m.
Drive around the northern part of the prefecture
First, head to Hirata Farm (about 20 minutes by car from Miyoshi Interchange)
You'll find 13 large and small orchards on this vast 12-hectare site, and can enjoy picking fruit all year round.
You can also interact with animals in the park and experience outdoor activities including barbecue and pizza making.
Also try your hand at making soba noodles, canned food, and dyed crafts.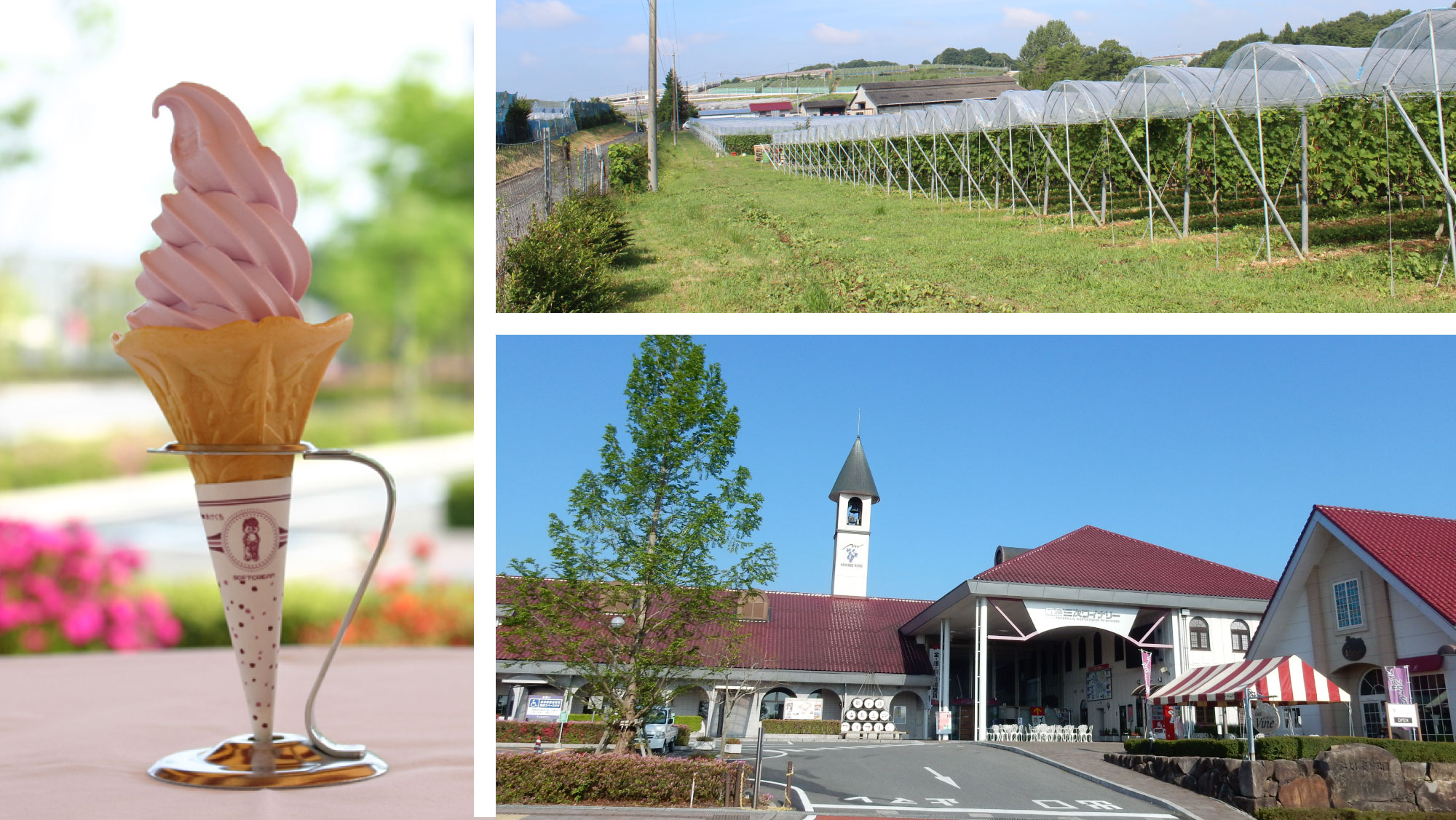 2:00 p.m.
Head to Hiroshima Miyoshi Winery (about 20 minutes by car from Hirata Farm)
Here you can observe the winemaking process and enjoy samples.
The winery also offers meals made with local ingredients and sells special products from Miyoshi.
5:30 p.m.
Arrive at the Hotel.
From Hiroshima Miyoshi Winery, the route takes about an hour and a half by highway.
Enjoy a light meal on a seaside terrace overlooking the Seto Inland Sea.
A leisurely stroll along the beach is also recommended.
Click here for details on Hirata Farm(Japanese only)
Click here for details on Hiroshima Miyoshi Winery (Japanese only)
DAY2
Go to Miyajima Public Aquarium!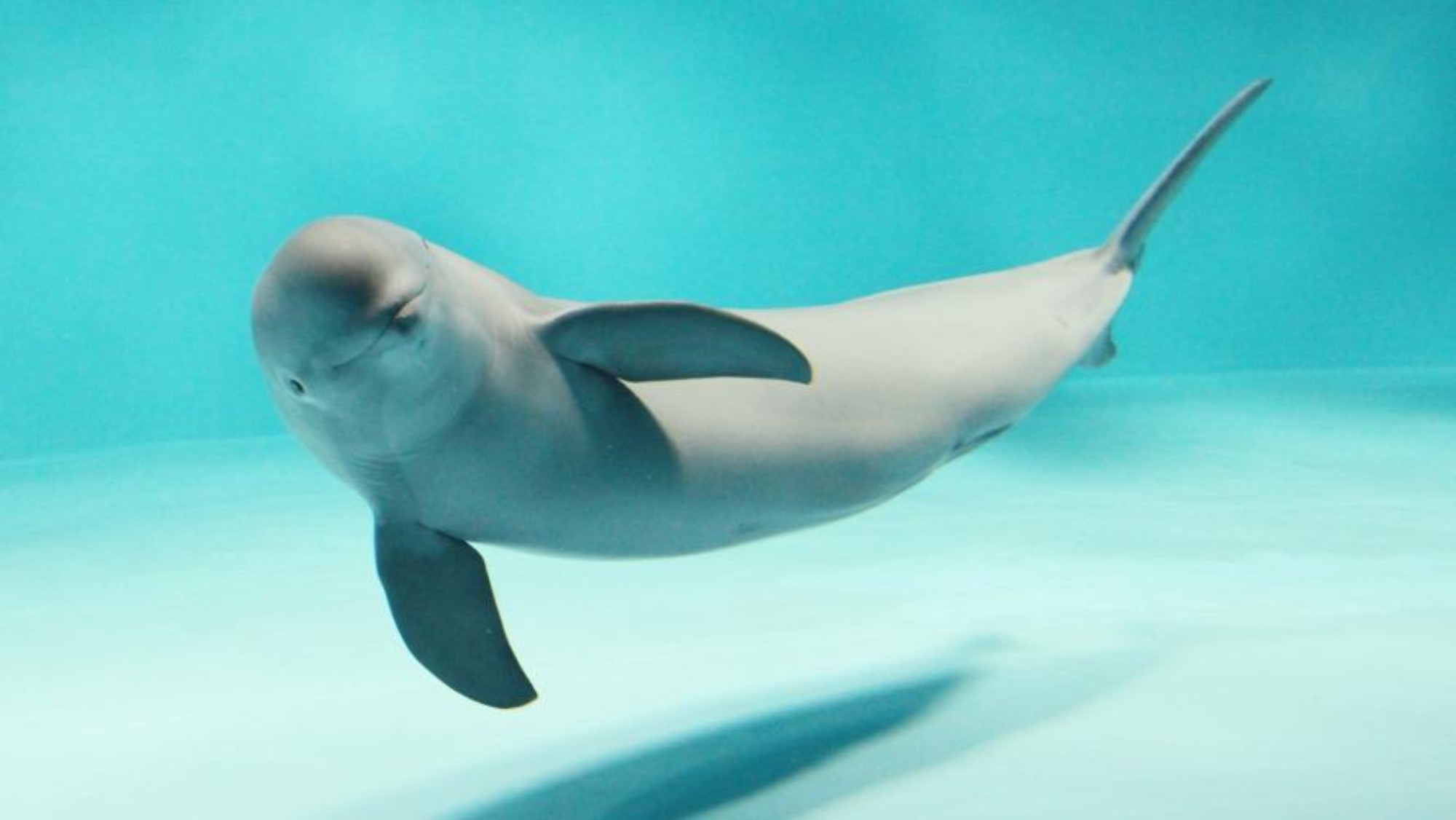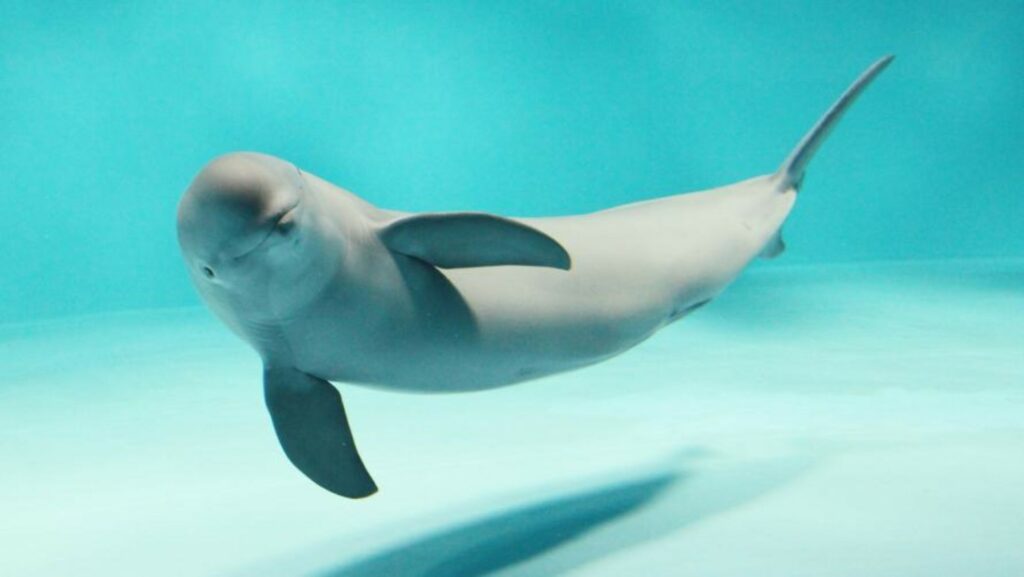 7:00 a.m.
Enjoy breakfast while gazing out at the sea.
Charge up for sightseeing on Miyajima!
Take a commemorative photo with your family with the Seto Inland Sea as your backdrop.
9:31 a.m.
Head from the pier in front of the Hotel to Miyajima by high-speed boat!
9:57 a.m.
Arrive at Miyajima.
Head to Miyajima Public Aquarium ("Miyaji Marine").
This aquarium displays 350 types of creatures, primarily those found in the Seto Inland Sea.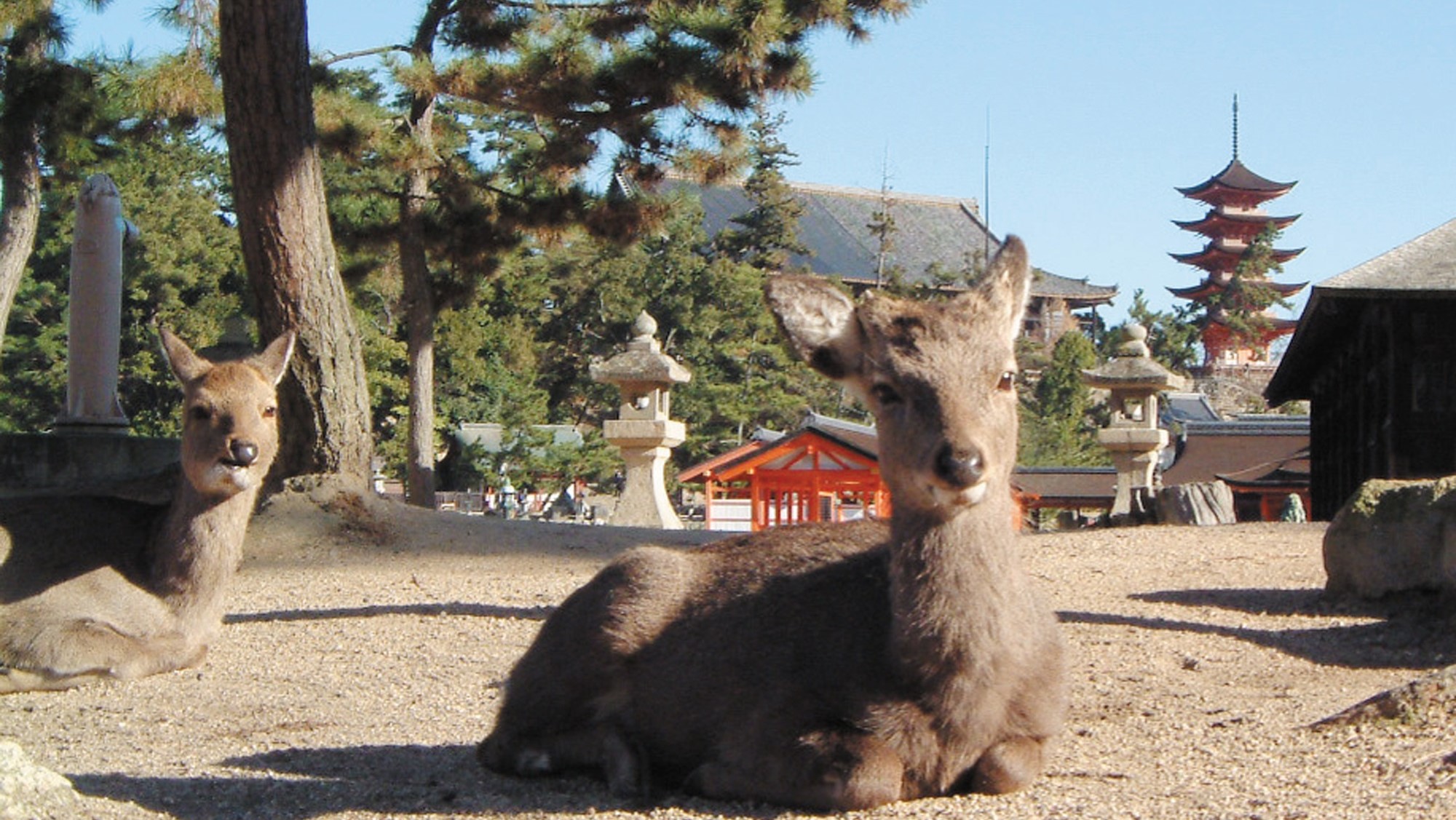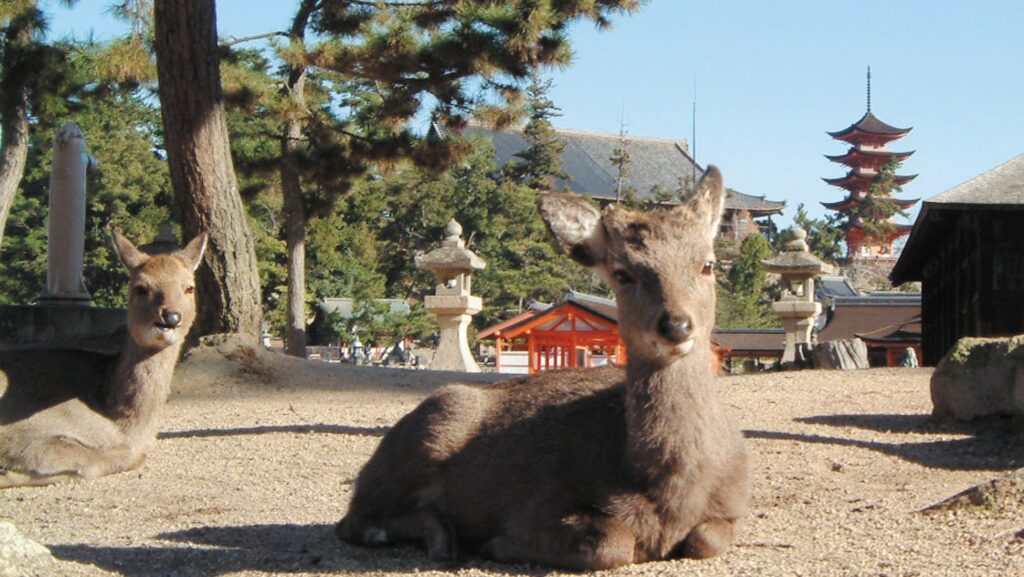 At the live pool, you can see talented sea lions perform up close!
Free stroller rental, a nursing room, and a diaper changing table are available, letting you spend a relaxing time even with small children.
※Some exhibits and events are restricted due to the COVID-19 pandemic.
For details, see the official website below.
1:00 p.m.
Enjoy AGE-MOMIJI (deep-fried red bean cake) and Nigiri-ten (fishcake) as you stroll the Miyajima shopping street!
Dad has grilled oysters, beer in hand. Mom enjoys sweets. Kids will be excited to see the deer along the way!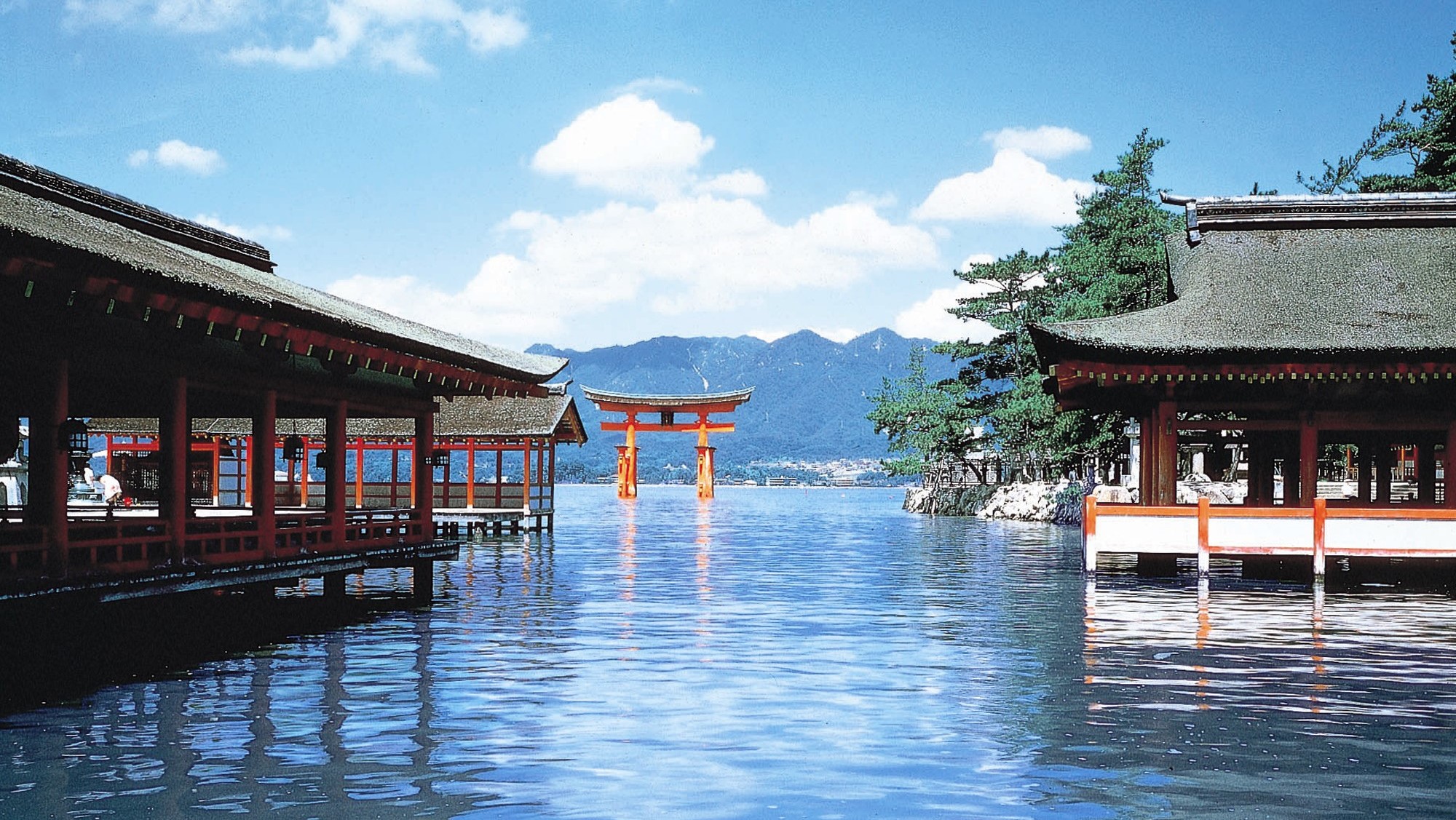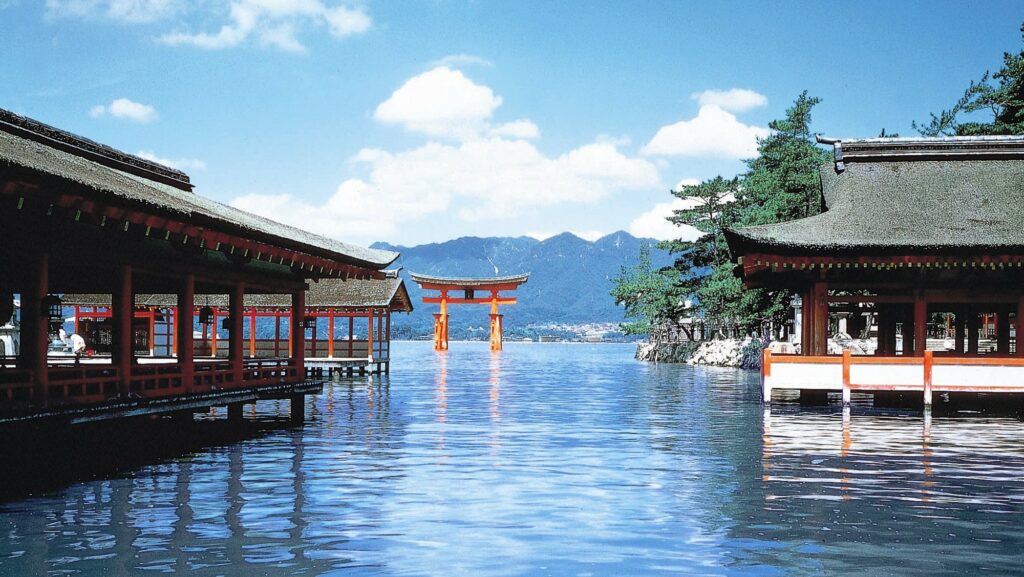 Notice concerning repair work at the Miyajima Itsukushima Shrine "floating" torii gate
Over 140 years have passed since the "floating" torii gate of Itsukushima Shrine was built in 1875, and it has suffered some damage and weathering.
Please note that the torii gate will be surrounded by scaffolding during the repair work.
4:00 p.m.
Head from Miyajima to the pier in front of the Hotel.
4:31 p.m.
Arrive at the pier in front of the Hotel.
Wash away the day's fatigue at the Hiroshima Hot Spring "Seto-no-yu."
6:00 p.m.
Enjoy dinner at a reserved table in one of the restaurants on the upper floor. You can also buy an anago bento boxed lunch at Miyajima to enjoy in your room.
DAY3
Get to Know Hiroshima's Famous Dish Okonomiyaki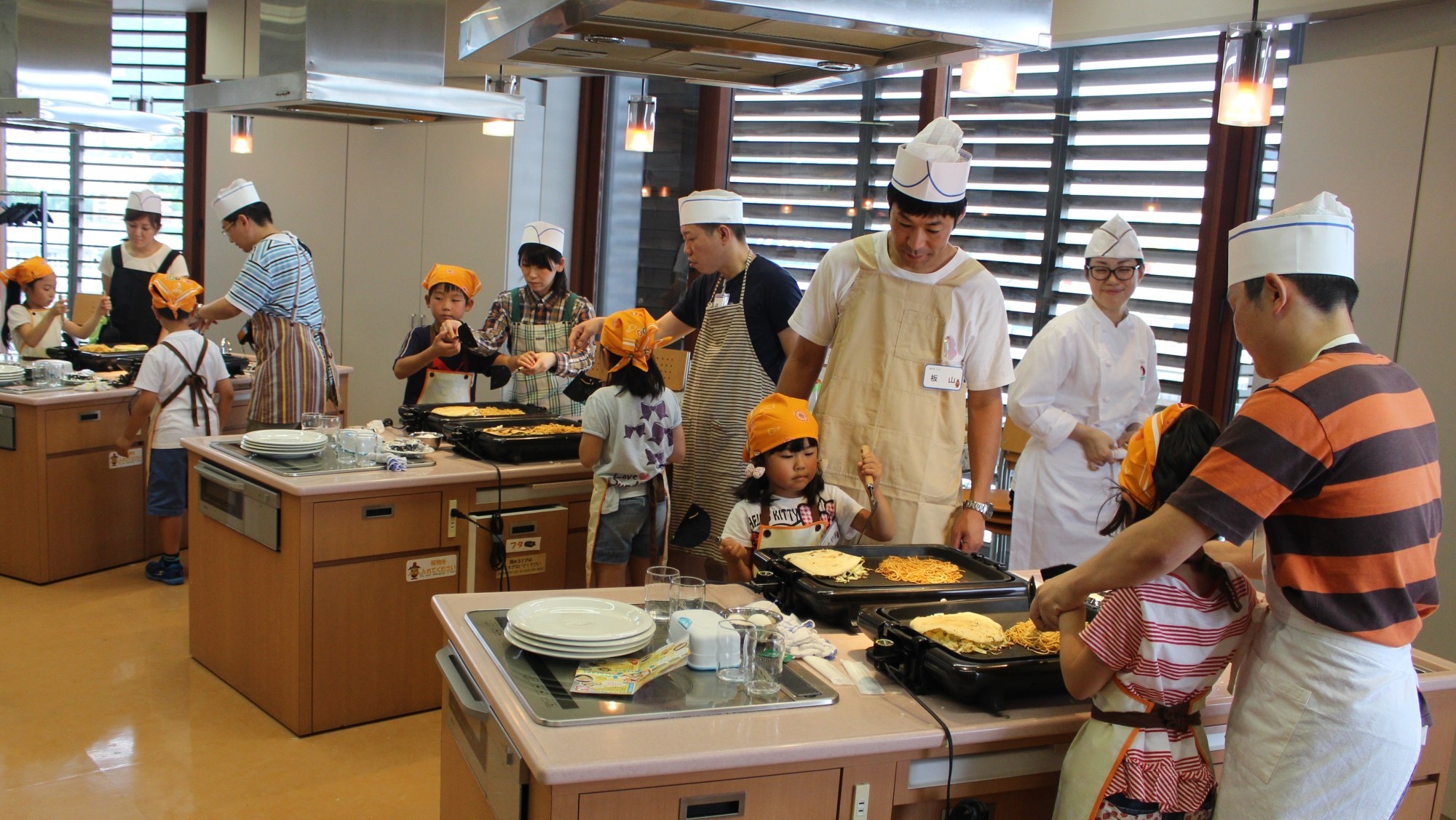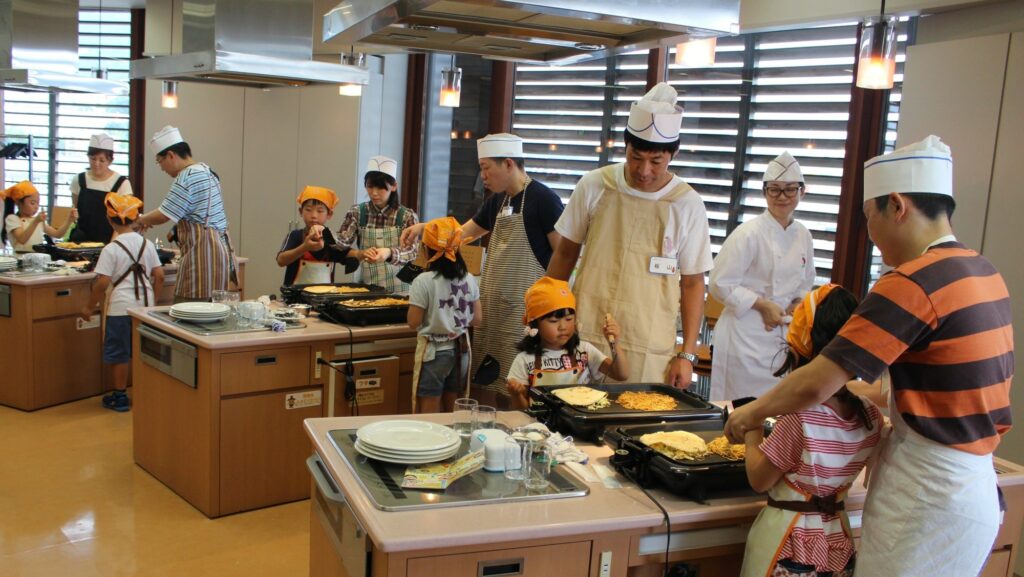 7:00 a.m.
Have breakfast.
9:30 a.m.
Check-out
10:00 a.m.
Head to .
From the Hotel, take the Hiroshima Expressway for about 17 minutes.
This is a museum where you can cook and enjoy okonomiyaki.
You'll also find exhibits of okonomiyaki culture and history.
Reservations are required, so please check the official website.
1:00 p.m.
Head back.
Click here for details on Wood Egg Okonomiyaki Museum
DAY4
Here's a route to enjoy if you stay another night! Head to Asa Zoo in Hiroshima!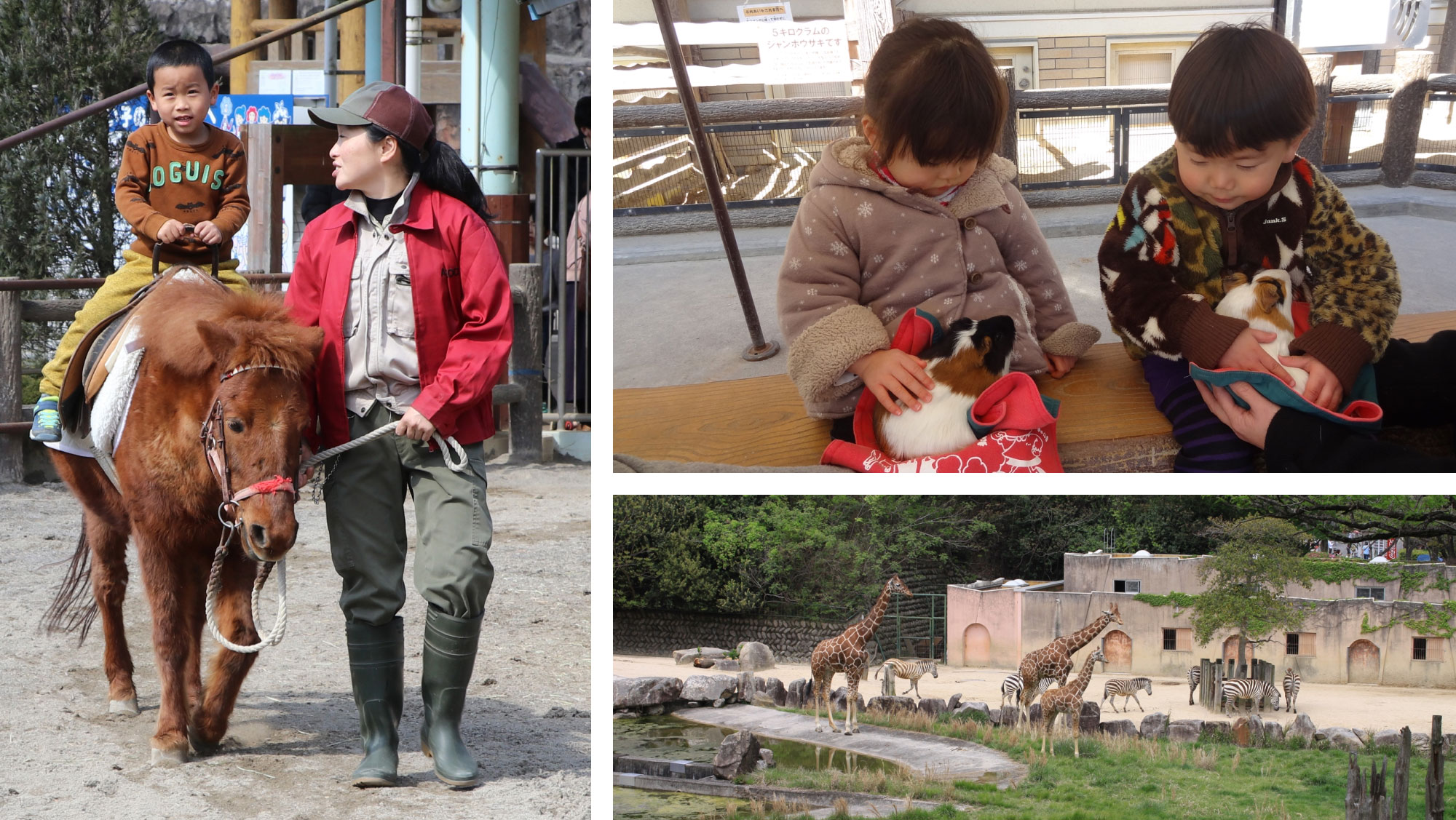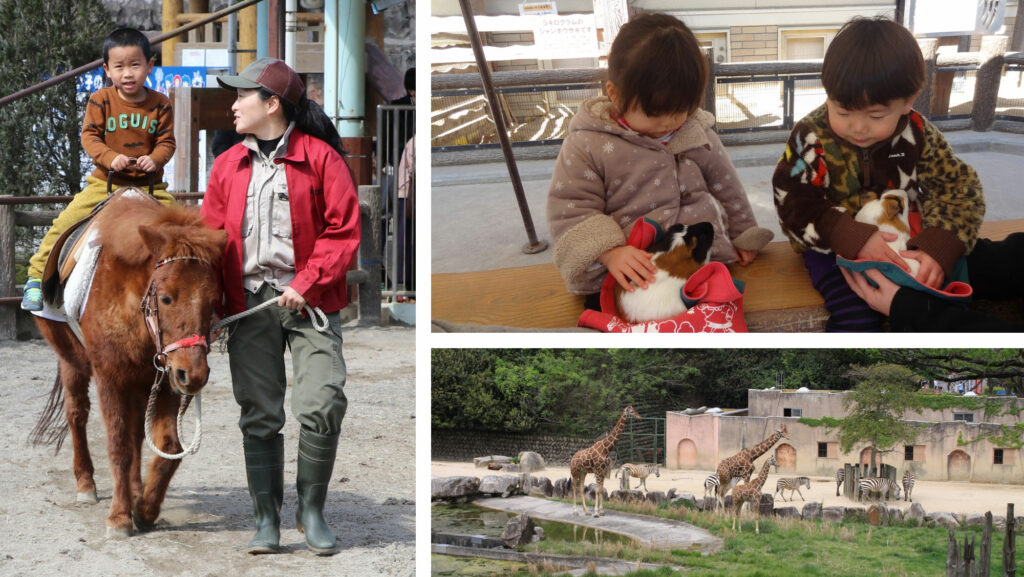 Located in Asaminami Ward, Hiroshima, this is the largest zoo in the Chugoku region.
It is located about 50 minutes from the Hotel by highway.
You'll find plenty of highlights, including the interaction corner and the powerful lions viewed through glass!
There is also a plaza with benches and playground equipment. Buying boxed lunches along the way is recommended.
Buying boxed lunches along the way is also recommended.
Click here for details on Horishima City Asa Zoological Park