SPA THE FOREST PRINCE
-Where the beauty with full of vitality comes to alive.
Watch Introduction Video of SPA THE FOREST PRINCE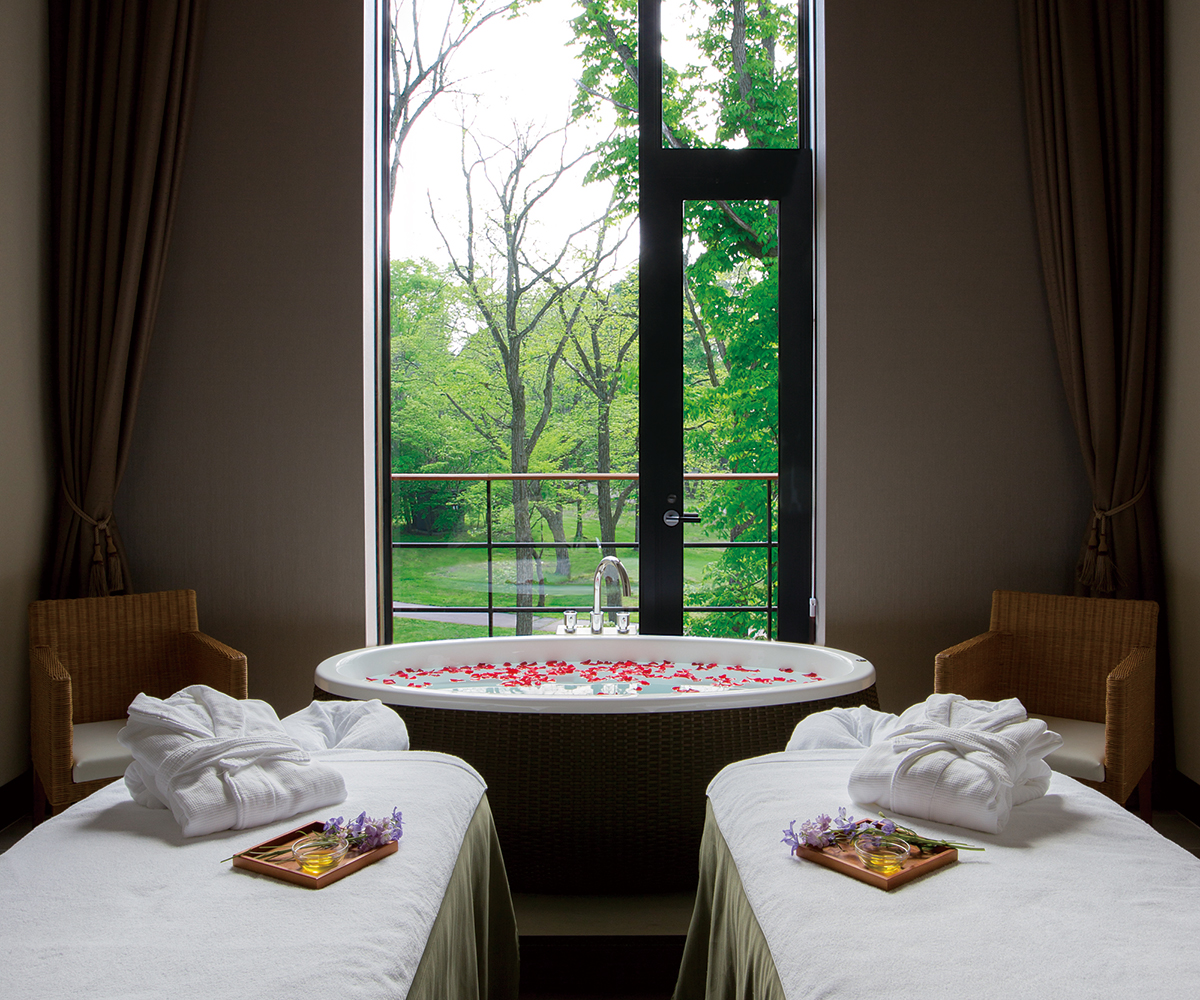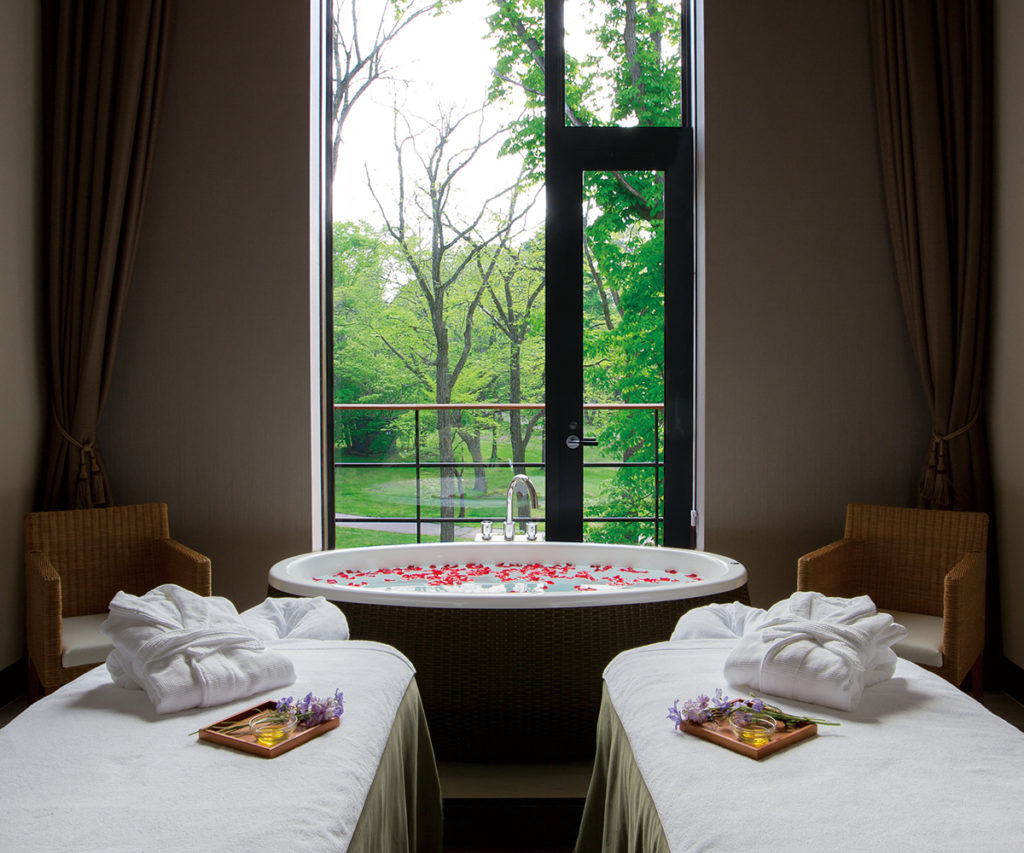 Refresh both your body and spirit with a spa treatment and stimulate your senses with Karuizawa's signature scenery, fresh air, verdant fragrances and soothing sounds.
Our special treatments which derives from the clear water, powerful earth, shining lights of Karuizawa, greatly works on your mental and body with superb hospitality and peaceful environment. It will awaken the healthy beauty.
---
Treatments
We have wide varieties of treatments menu for you.
Some treatments are "Karuizawa's Original", which uses seasonal flowers, fruits and herbs of SHINSHU, so that you can feel the forest of Karuizawa.
Karuizawa Original Program
Aroma Harmony (Body & Facial)
This body massage improves lymphatic and circulation system whilst enjoying contrast of aroma scents. Then followed by a sensory facial treatment.
Course: Aromatherapy Massage or Power Birch Massage (60 min.)
+
Aroma-Customized Facial (60 min.)
Price: ¥36,300 JPY (120 min.)
This top to toe aromatherapy treatment includes head, face and full body massages to improve lymphatic flow, leaving the skin nourished.
Course: Short Facial (30 min.)
+
Aromatherapy Massage (60 min.)
Price: ¥26,620 JPY (120 min.)
Body Massage
Our medical grade essential oils are selected for individual needs, such as for muscle fatigue, detoxification and stress.
This treatment stimulates your lymphatic system and has a detoxifying effect with fir tree, white birch and lavender oils.
This Muscle Release Massage includes stretching and oil massage. It is great for those who have chronic fatigue, and muscle tension.
Course & Price:
60 min. : ¥16,940 JPY
90 min. : ¥24,200 JPY
120 min. : ¥30,800 JPY
This Japanese style massage is without oil. This program has positive effect on chronic pain and muscle tension.
Course & Price:
60 min. : ¥14,520 JPY
90 min. : ¥24,200 JPY
*Price includes service charge and tax.
*Treatments and Price is subject to change without any notice.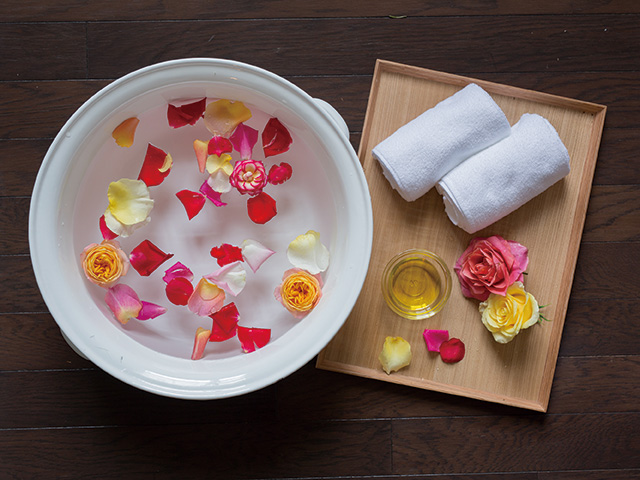 Information & Important Notice
Facility: 8 Treatment Rooms (4 Rooms each for 1 guests and 2 guests), Lounge, Counseling Space, Reception and Locker Room
Opening Hours: 1:00 P.M. ~ 10:00 P.M. (Last Entry 9:00 P.M.)
Opening hours may differ depending on a season.
In case you are pregnant, please let us know when you make a reservation.
Customers whose pregnancy is under 15 weeks can receive only our facial,hand,and foot courses.
Both male and female can take our treatments.
Guests who take any treatment at SPA THE FOREST PRINCE can enjoy FOREST HOT SPRING. (Bath tax ¥150 JPY will be charged separately.)
Price includes service charge and tax.
If you make a cancellation, please let us know AT LEAST 24 HOURS BEFORE. Failure to do so may result in a cancellation charge as below.

24 Hours – 2 Hours before the reservation time: 50% of your total treatment fee
Within 2 Hours before or No Show: 100% of your total treatment fee
*The photo is for illustrative purpose only.