유월 27 , 2019
Information on accommodation benefits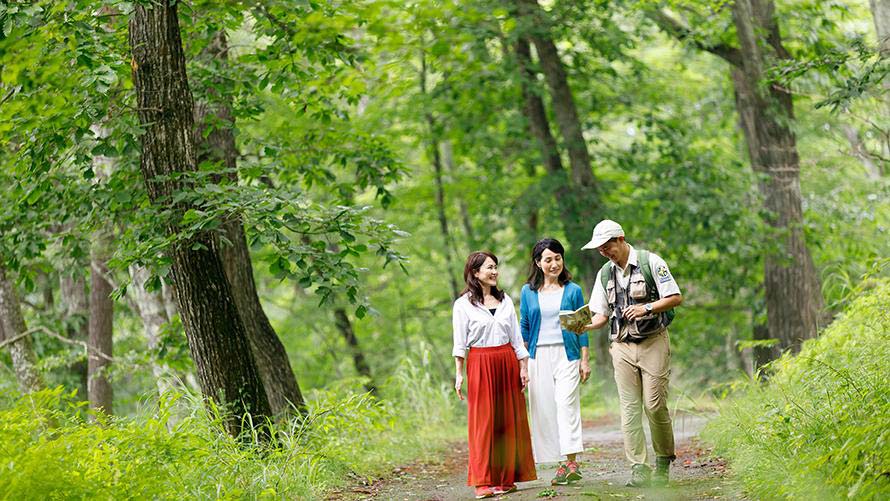 We offer exclusive benefits for guests staying at Karuizawa Prince Hotel East Twin Room, so that you can enjoy your stay.
◆ ◆ ◆ ◇ ◆ ◇ Karuizawa Prince Hotel East Twin Room Accommodation Benefits ◆ ◆
◆ ◆ ◇ ◆ ◆ Karuizawa Prince Hotel East Main Building Accommodation Benefits (common to all guest room types)
· Forest Hot Spring (warm bath facility) Free use during business hours (7:00 A.M.-11:00 P.M.) It can be used again and again. (Final entrance 10:30 P.M)
 ※ We will charge 150 yen separately for bathing tax.

・ Free
 use of fitness room
 : Available up to 2 hours at one time Available
 for 24 hours Available for: 16 years old or older only

・ Wi-Fi free
  All rooms are available in the lobby.

・ Soft drinks
  are available free of charge 24 hours in the guest lounge SAKURA .


◆ Karuizawa Prince Hotel East Deluxe Twin Room, Superior Twin Room Accommodation Benefits
· Free Rental Bicycles During the spring and fall, guests can use bicycles throughout the stay.

・ Karuizawa Prince Hotel ski area "tourist lift" winter ride free of charge It is possible to use it once during stay during the opening period of the tourist lift during winter ride and tourist lift. (It differs from the ski lift ticket)

・ Turndown service
  5:00 P.M.-8 : 00 P.M., Ask for preparation before sleeping (such as towel change).

・ Chamber mill guest room setting
◆ ◇ ◆ ◇ ◆ 軽 Karuizawa Prince Hotel East twin room hotel guest-limited program ◆ ◆
◆ ◆ ◇ ◆ ◆ early morning forest walking
 nature guide guides around the hotel site, walking program.
 Price: ¥ 1,500
 Period: Every Sunday
 hours from April to October 2019 : 7:10 A.M. To 8:00 A.M.
 Reservation / Inquiry: Nature Kids Forest House TEL: 0267-42-8114
◆ East lobby event
-Karuizawa Naychartaku
 We will introduce the seasonal highlights and events of the Karuizawa Forest with slides.
 Fees: Free
 Location: Guest Lounge SAKURA
 * Various lobby events are held depending on the season. Please see the following page for details such as date and time.
Early morning forest walking
Please confirm your reservation and availability from here
Early morning forest walking reservation
East lobby event
Please check the event calendar from here