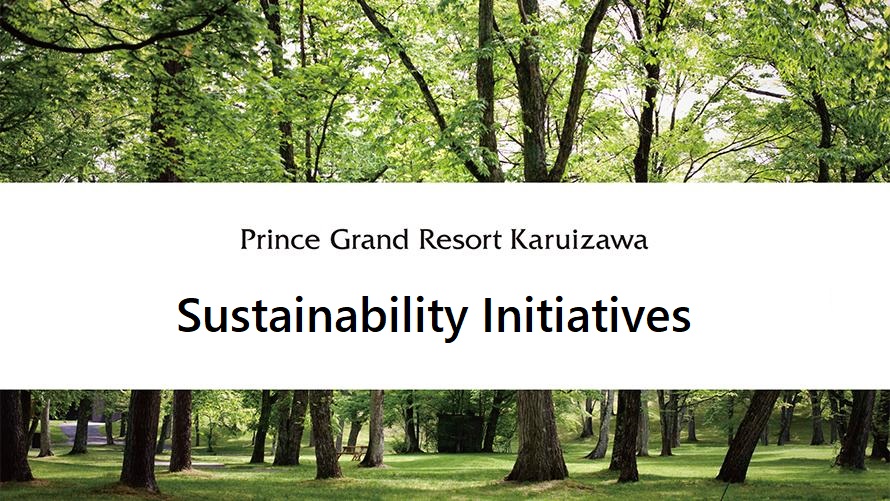 In line with the Seibu Group's common "Group Vision" and with a focus on the SDGs advocated by the United Nations,
Prince Grand Resort Karuizawa is strengthening its ESG efforts to achieve those goals.
Safety and Security
[ Ensuring food safety and preventing food incidents ]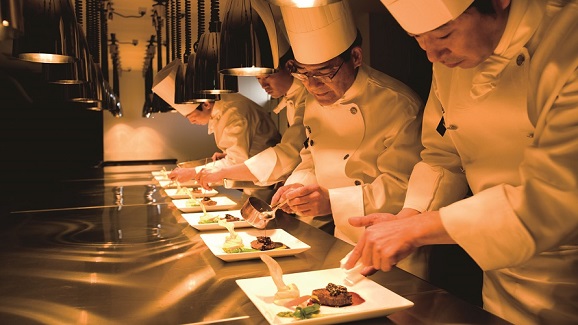 To enable customers to enjoy their meals with peace of mind, Princ Grand Resort Karuizawa thoroughly manages the quality and hygiene of its kitchens and food ingredients and rigorously educates employees, ensuring food safety and preventing food incidents.
Environmental Conservation
[ Self-administered Forest Management ]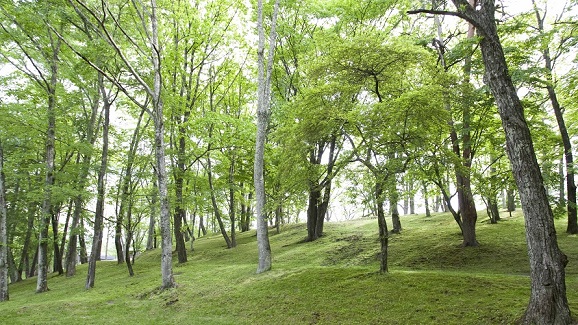 To conserve the natural environment of the Ski Resort and give visitors the chance to experience and learn about nature, we cooperate with the Jibatsu Forestry Promotion Association (NPO) to maintain the forest using sequential thinning for idle forests on the premises.
Starting in the summer of 2021, we began thinning operations on approximately 16 hectares of land at the Ski Resort, aiming to create a beautiful and bountiful forest that is resistant to disasters and has fewer harmful animals.
[ Utilization of Harvested Timber for Hotel Development ]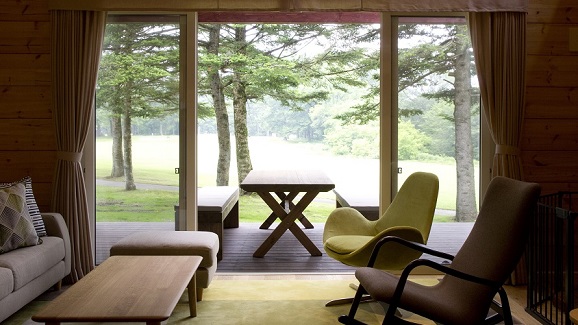 In the Karuizawa area, we utilized the timber harvested when clearing the land for nature activity facilities such as Nordic walking trails and running trails. The waste wood generated from cottage dismantling were also reused as materials for villa patios and creative children's workshops.
[ Environmentally Friendly Equipment ]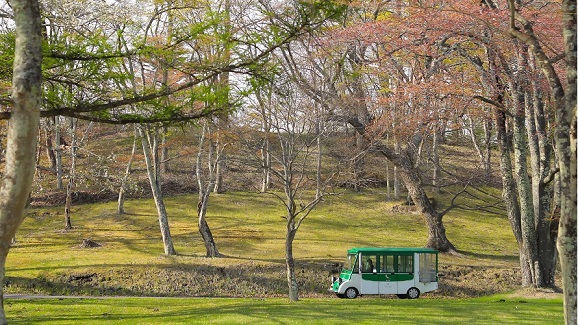 In the Karuizawa area, we are transitioning to equipment that reduce carbon dioxide emissions and power consumption to reduce long-term environmental impact, such as:
– Heaters that use solid fuel pellets made from compressed wood chips and other sawmill by-products
– Electric vehicles and electric carts for Hotel and Golf Course use
– LED lighting to reduce power consumption by approximately 1,800 kWh over the season
[ Renewable Energy ]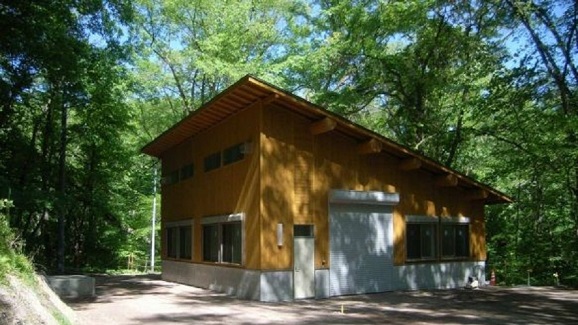 In the Karuizawa area, the "Prince Energy Eco Farm Karuizawa Hydropower Plant" began operation in August 2016.
It is expected to reduce approximately 731 tons of carbon dioxide emissions annually, equivalent to planting 52,214 cedar trees.
[ Local Food Menu ]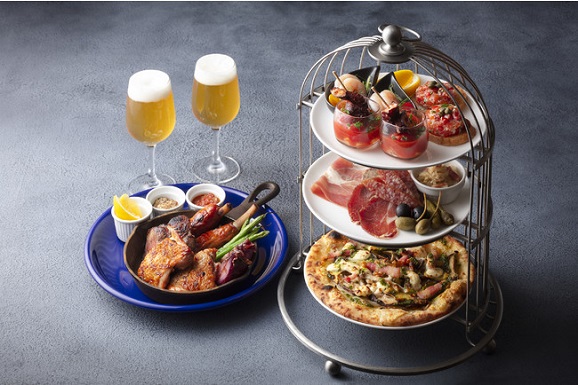 At the Hotel, we incorporate locally-grown ingredients into our food menu and launch initiatives that help regional revitalization, such as promoting locally-brewed craft beer that pair well with local food.
[ Reducing Food Waste ]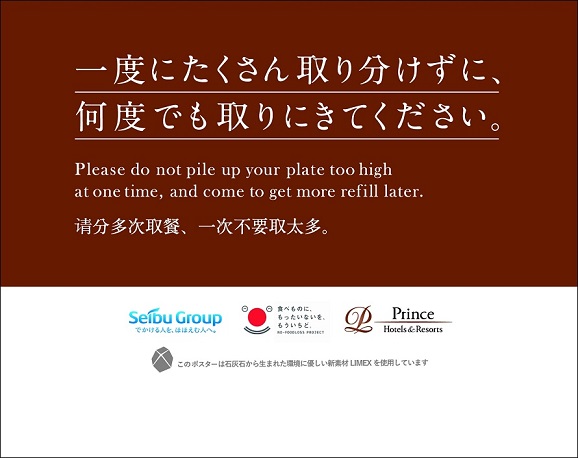 We do our best to reduce food waste when procuring ingredients and preparing meals. We also make an effort to reduce and reuse discarded food waste.
In May 2019, we conducted a survey on methods to reduce food waste at our Hotel's buffet restaurant. Based on the results, we have implemented measures such as displaying awareness posters in the restaurant and signages that discourage food waste.
Social Development
[ Gender equality awareness ]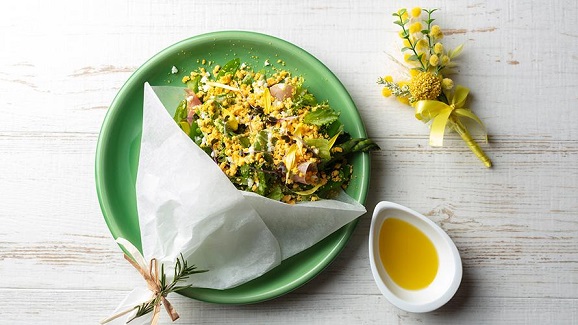 International Women's Day, a United Nations-designated holiday, is celebrated worldwide to promote gender equality and empower women. In support of this holiday, our Hotel runs the "Mimosa Weeks" campaign around March 8th, during which various events and promotions are held to support women. A portion of the events' sales is donated to local NPOs that support initiatives like children's cafeterias and counseling for women.
[ Prince Grand Resort Karuizawa x Asama Gakuen Collaboration Art ]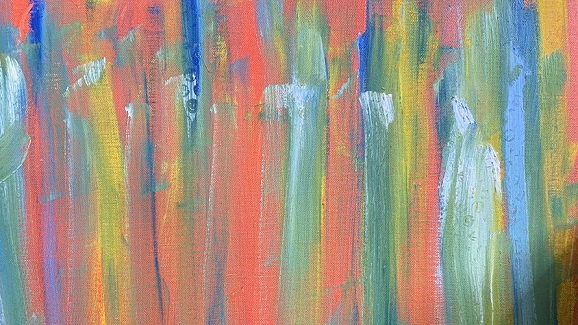 Asama Gakuen (Social Welfare Service Nursing Home) runs a project called "Send your beloved art out into the world!" where they lend out artwork created by their users to various locations to connect creators and viewers through their love of art. Throughout the project period, our Hotel displays around 50 unique paintings and sculptures that embody the value and importance of diversity. We also host collaborative events where visitors can add their own finishing touches to the artworks created by the artists. After the exhibition period, we return the artworks to Asama Gakuen, along with messages and feedback from viewers, connecting the creators and viewers.
[ Volunteer Activities ]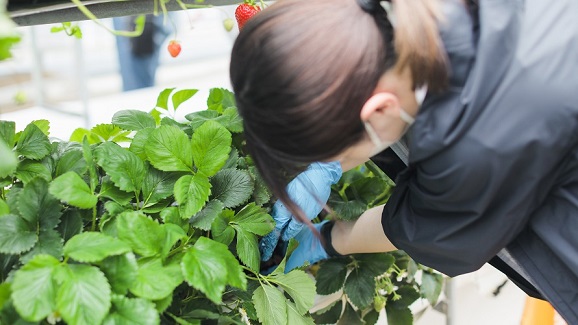 Taking action for the future of the region, prefecture, and its agriculture industry, and handing it down to the next generation.
Our Hotel offers "Volunteer Vacation" packages for corporate clients, which combines volunteering and vacations. We also regularly participate in agricultural work at local vineyards and other locations experiencing labor shortages to help secure the future of the region and local agriculture.
[ Children Support Project ]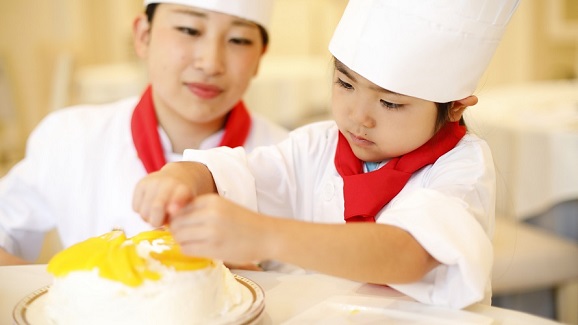 We offer plans and packages that support the healthy development of children and help families form precious memories. We also participate in projects such as the Seibu Group Children Support Project and Prince Kids Club Ski Support Project to help set children up for future success.