Spread out on the majestic Sengokuhara plain against the background
of the broad mountains of the outer rim of Hakone Crater,
the Daihakone Country Club offers 18 handmade holes landscaped with truly unique individuality.
A notable feature of the course is the hole No.17 known
as the "Lotus flower"a very difficult hole surrounded by tricky bunkers.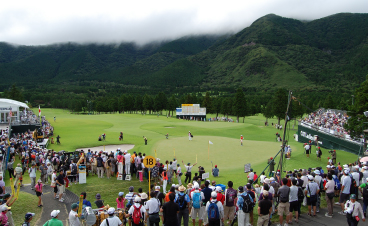 Site of the CAT Ladies Pro Golf Tournament.
The CAT Ladies Pro Golf Tournament is an annual summer event held in August, and many fans gather here every year to watch the play on the top female players.
Facilities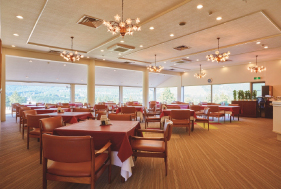 Restaurant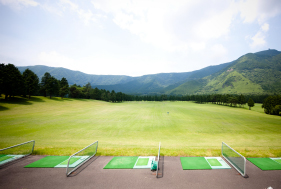 Driving Range(20 stalls)
Accommodation

Hakone Sengokuhara Prince Hotel
Surrounded by the rich natural beauty of the Sengoku highlands, the location of this resort hotel offers expansive views of the outer rim of Hakone crater. Refresh your body and your mind in the Onsen fed by Ubako. The hotel is also located close to art galleries and fields renowned for fall-season pampas grass scenery.
You can enjoy art and plenty of activities here. Allow these natural wonders to help you start your day as you luxuriate in a private stay in a style all its own at Hakone Sengokuhara.
Map & Direction
1246, Sengokuhara, Hakone-machi, Ashigarashimo-gun Kanagawa, 250-0631, Japan
TEL: +81-(0)460-84-3111 FAX:+81-(0)460-84-6677
E-mail: daihakone@princehotels.co.jp
25 min. by car from Gotenba I.C. , 40 min. by car from JR Odawara Station
Course Data
18 holes, 7,289 yards, par 73
OUT
| HOLE | 1 | 2 | 3 | 4 | 5 | 6 | 7 | 8 | 9 | OUT |
| --- | --- | --- | --- | --- | --- | --- | --- | --- | --- | --- |
| BACK | 520 | 437 | 189 | 432 | 193 | 361 | 396 | 413 | 534 | 3,475 |
| REGULAR | 492 | 410 | 166 | 407 | 161 | 328 | 319 | 372 | 529 | 3,184 |
| LADIES | 401 | 390 | 118 | 336 | 145 | 268 | 265 | 313 | 435 | 2,671 |
| PAR | 5 | 4 | 3 | 4 | 3 | 4 | 4 | 4 | 5 | 36 |
| HANDICAP | 7 | 3 | 17 | 1 | 15 | 11 | 13 | 5 | 9 | - |
IN
| HOLE | 10 | 11 | 12 | 13 | 14 | 15 | 16 | 17 | 18 | IN |
| --- | --- | --- | --- | --- | --- | --- | --- | --- | --- | --- |
| BACK | 395 | 456 | 221 | 513 | 424 | 590 | 439 | 199 | 577 | 3,814 |
| REGULAR | 370 | 372 | 182 | 484 | 359 | 558 | 398 | 170 | 528 | 3,421 |
| LADIES | 285 | 284 | 122 | 435 | 334 | 456 | 330 | 142 | 435 | 2,823 |
| PAR | 4 | 4 | 3 | 5 | 4 | 5 | 4 | 4 | 5 | 37 |
| HANDICAP | 7 | 3 | 17 | 1 | 15 | 11 | 13 | 5 | 9 | - |
Course Layout