Easy 18 holes of the course laid out on flatland is a sure find for beginners.
Well known of resort golfing in Hakone,
the course with its orthodox layout is sure to bring your great feeling of carefree and luxurious vacation spend.
Facilities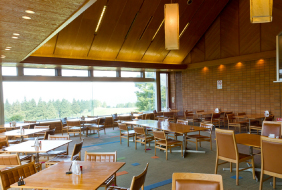 Restaurant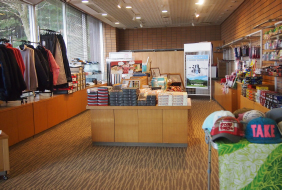 Shop
Bathroom
Accommodation

Hakone Yunohana Prince Hotel
All rooms are 12-mat Japanese-style room with a Kotatsu set in the floor.creating an aura of peace and harmony of the old-time Japan.The main bathhouse is equipped with a picturesque open-air bath under a brilliant arch of premises of the hotel.
Map & Direction
93, Ashinoyu, Hakone-machi, Ashigarashimo-gun, Kanagawa, 250-0523, Japan
TEL:+81-(0)460-83-5111( in Hakone Yunohana Prince Hotel ) FAX:+81-(0)460-83-6556
1 hour by car from Atsugi I.C. , 40 min. by car from JR Odawara Station
Course Data
18 holes, 6,318 yards, par 71
OUT
| HOLE | 1 | 2 | 3 | 4 | 5 | 6 | 7 | 8 | 9 | OUT |
| --- | --- | --- | --- | --- | --- | --- | --- | --- | --- | --- |
| REGULAR | 400 | 412 | 417 | 490 | 144 | 320 | 145 | 390 | 495 | 3,213 |
| LADIES | 370 | 390 | 390 | 471 | 128 | 290 | 110 | 350 | 479 | 2,978 |
| PAR | 4 | 4 | 4 | 5 | 3 | 4 | 3 | 4 | 5 | 36 |
| HANDICAP | 9 | 3 | 13 | 1 | 15 | 7 | 17 | 5 | 11 | - |
IN
| HOLE | 10 | 11 | 12 | 13 | 14 | 15 | 16 | 17 | 18 | IN |
| --- | --- | --- | --- | --- | --- | --- | --- | --- | --- | --- |
| REGULAR | 160 | 410 | 400 | 340 | 420 | 120 | 485 | 380 | 390 | 3,105 |
| LADIES | 143 | 380 | 350 | 320 | 365 | 115 | 475 | 350 | 370 | 2,868 |
| PAR | 3 | 4 | 4 | 4 | 4 | 3 | 5 | 4 | 4 | 35 |
| HANDICAP | 16 | 4 | 10 | 8 | 2 | 18 | 14 | 6 | 12 | - |
Course Layout