Get on comfortable golf cart allowed on the fairways equipped with a GPS Navigation system
and play at your own pace all the holes in one go without caddies.
The 18 holes are a truly grand location with the magnificent blue sea
and the sky of Sagami Bay colorfully decorating the backguround.
Facilities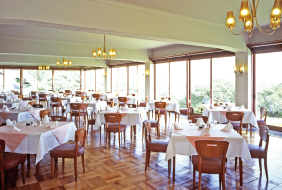 Restaurant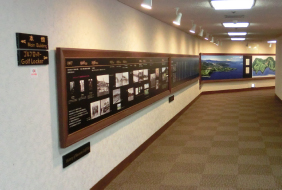 Club House Gallery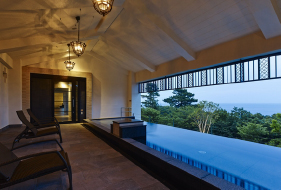 Hotel Hot Spring Bath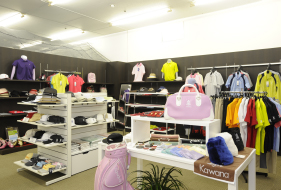 Pro Shop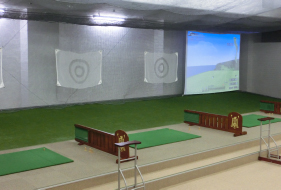 Driving Range (8 stalls)
Accommodation

Kawana Hotel
Classic hotel established in 1928, Kawana Hotel warmly welcomes all golfers and non-golfers with fantastic view of the Pacific and with our beautiful 2 golf courses, which is one of the most well-known golf courses in Japan. Enjoy our two beautiful golf courses, Fuji Course and Oshima Course, and make yourself at home afterwards with local seafood cuisine.
Map & Direction
1459, Kawana,Ito-shi, Shizuoka, 414-0044, Japan
TEL: +81-(0)557-45-1111 FAX:+81-(0)557-45-1114
e-mail:kawana-rsv@princehotels.co.jp
40 min. by car from JR Atami Station , 15 min. by car from JR Ito Station
Course Data
Oshima Course 18 holes, 5,711 yards, par 70
OUT
| HOLE | 1 | 2 | 3 | 4 | 5 | 6 | 7 | 8 | 9 | OUT |
| --- | --- | --- | --- | --- | --- | --- | --- | --- | --- | --- |
| REGULAR | 354 | 199 | 373 | 351 | 262 | 147 | 282 | 464 | 408 | 2,840 |
| LADIES | 289 | 169 | 292 | 274 | 217 | 130 | 259 | 396 | 252 | 2,278 |
| PAR | 4 | 3 | 4 | 4 | 4 | 3 | 4 | 5 | 4 | 35 |
| HANDICAP | 3 | 15 | 9 | 1 | 7 | 13 | 11 | 5 | 17 | - |
IN
| HOLE | 10 | 11 | 12 | 13 | 14 | 15 | 16 | 17 | 18 | IN |
| --- | --- | --- | --- | --- | --- | --- | --- | --- | --- | --- |
| REGULAR | 380 | 363 | 360 | 286 | 117 | 330 | 180 | 494 | 361 | 2,871 |
| LADIES | 341 | 273 | 303 | 253 | 114 | 316 | 146 | 341 | 311 | 2,398 |
| PAR | 4 | 4 | 4 | 4 | 3 | 4 | 3 | 5 | 4 | 35 |
| HANDICAP | 4 | 16 | 10 | 2 | 8 | 14 | 12 | 6 | 18 | - |
Course Layout