New golf carts equipped with the newest GPS Navigation system have been recently
introduced to the course, making it even more pleasurable to us.
Carts are allowed on the fairways, so you can drive around in
comfort concentorating on the strategic aspect of the game.
Golfers are not assisted by caddies, so one can play casually at one's ease,
which is another point the course is highly popular for.
Facilities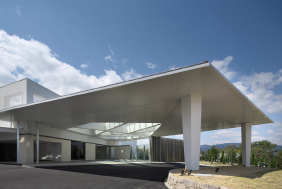 Club House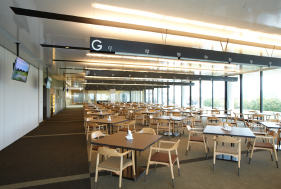 Restaurant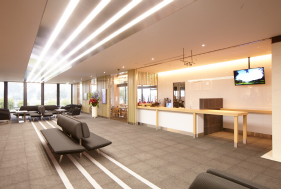 Cafe Counter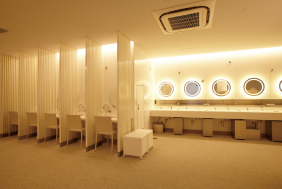 Powder Room for Ladies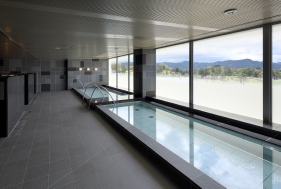 Bathroom
Accommodation

Lake Biwa Otsu Prince Hotel
Situated on the Lake Biwa shore, the Lake Biwa Otsu Prince Hotel boasts 38 floors and is home to Oumi Convention Hall, one of the largest convention halls in Japan. Plus, each of the hotel's 520 guest rooms offers spectacular year-round views of Lake Biwa.
Map & Direction
12, Setahashimoto-cho, Otsu-shi, Shiga, 520-2125, Japan
TEL: +81-(0)77-544-1111 FAX:+81-(0)77-544-0300
3 min. by car from Seta Higashi I.C. / Seta Nishi I.C. / Ishiyama I.C. , 10 min. by car from JR Ishiyama Station
Course Data
18 holes, 6,621 yards, par 72
OUT
HOLE
1
2
3
4
5
6
7
8
9
OUT
BENT
LAWN
GREEN
BLACK
503
203
392
541
411
416
170
340
375
3,351
BULE
484
164
372
511
381
398
159
311
356
3,136
FRONT
470
155
357
498
363
381
159
298
340
3,021
PRINCE
411
139
337
444
312
328
151
285
302
2,709
KOREAN
LAWN
GREEN
BLACK
493
175
374
505
376
381
143
322
366
3,135
BULE
474
136
354
475
346
363
132
293
347
2,920
FRONT
460
127
339
462
328
346
132
280
331
2,805
PRINCE
401
123
319
408
277
293
131
267
293
2,512
PAR
5
3
4
5
4
4
3
4
4
36
HANDICAP
11
17
5
7
3
1
15
13
9
-
IN
HOLE
10
11
12
13
14
15
16
17
18
IN
BENT
LAWN
GREEN
BLACK
508
397
184
398
523
408
161
357
334
3,270
BULE
498
383
173
381
499
389
151
342
314
3,130
FRONT
494
360
163
368
492
383
151
342
305
3,058
PRINCE
451
315
152
337
428
278
141
313
286
2,701
KOREAN
LAWN
GREEN
BLACK
481
364
170
362
496
379
150
335
321
3,058
BULE
471
350
159
345
472
360
136
320
301
2,914
FRONT
467
327
149
332
465
354
136
320
292
2,842
PRINCE
423
282
138
301
401
249
123
291
273
2,481
PAR
5
4
3
4
5
4
3
4
4
36
HANDICAP
10
6
16
4
8
2
18
14
12
-
Course Layout