Photo Gallery
Accommodation
You can stay at a variety of charming Japanese inns or B&Bs in Suginosawa at the bottom of the ski resort. Some offer convenient ski-in, ski-out access to the slopes while others are only a short walk. The majority of lodgings are located in Akakura 10-20 min by car from the ski resort.
Dining
Around the resort
You can find various types of restaurants in Akakura.
Hot Springs
Suginosawa Hot Spring Center "Naena-no Yu"
A drop-in hot spring in Suginosawa at the bottom of the ski area.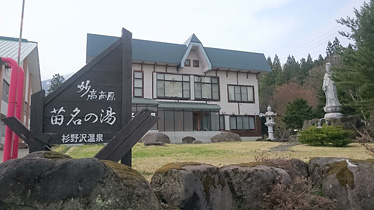 Akakura Onsen
Enjoy this authentic hot spring, which has 200 years of history. There are many restaurants, shops, hotels as well as drop-in hot springs in Akakura Onsen town, a 20 min drive from the Myoko Suginohara Ski Resort. You can also visit several hot spring towns in the Myoko Kogen area.
Shopping
Akakura Onsen town has a lot of souvenir shops selling local specialties. Sake, Kanzuri (spicy miso paste), and Fukimiso (miso with wild vegetable) are recommended.

Sightseeing
Dynamite Carnival in Suginosawa (Dondo Yaki)
A traditional festival held in January. New Year's decorations are burned to wish everybody's happiness. You can also enjoy the fireworks.
Note: Information is subject to change.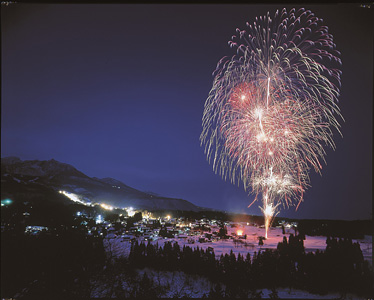 Akakura Onsen
Explore the traditional onsen town of Akakura. There are many restaurants, shops and drop-in onsens here.