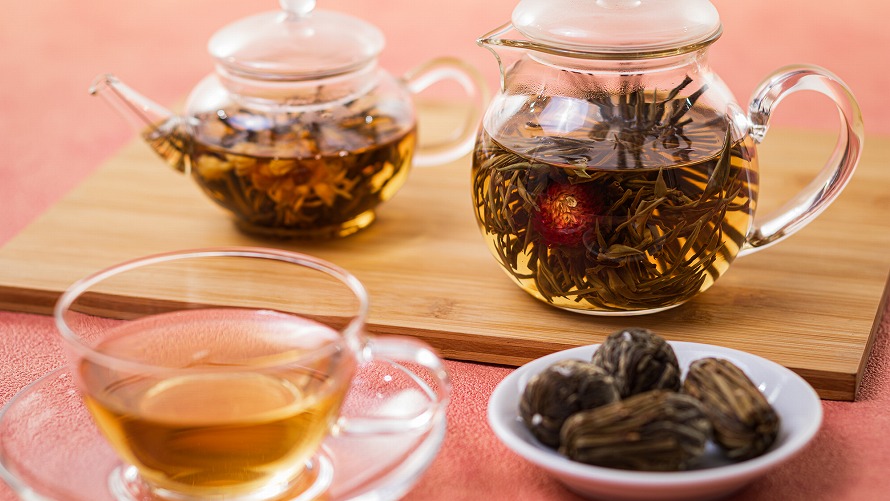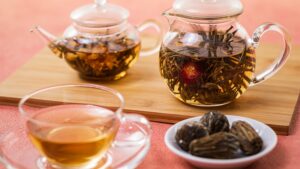 Tea
A selection of rare Chinese tea, curated by our sommelier, perfectly complements foods.
【Flowering Jasmine Tea】
Bundle of tea leaves and flower, handcrafted by artisan, blooms beautifully in tea pot.
【Oriental Beauty】
Taiwanese oolong tea, known as Dongfang Meiren, has the assertive rich flavour as black tea.
According to legend, Queen Victoria of the United Kingdom was so amazed at the breathtaking appearance of dancing leaves in crystal tea cup that she christened it Oriental Beauty.
【Longjing Tea】
Chinese green tea has a refreshing bitter flavour and floral finish.
【Tieguanyin】
Its mellow taste pair well with a robust favours as spicy one.
【Pu'er tea】
One of the most well-known Chinese tea, redolent of wood in its earthy note, match excellent with Dim Sum crafted our culinary team.
---