Countermeasures to Prevent the Spread of Novel Coronavirus (COVID-19)
In order to provide a safer and cleaner environment for a comfortable stay at our hotel, we at Prince Hotels have made a new hygiene and sanitization policy called "Prince Safety Commitment" and implemented it.
Based on this policy, we will do everything in our power and implement strict measures to prevent the spread of infections in order to reassure our guests of their safety when staying at our Hotel.
For more information
Shizukuishi
Iwate
*The information posted is from 2019.
Make a wish to the stars.
The only night-operating cable car in the Tohoku region!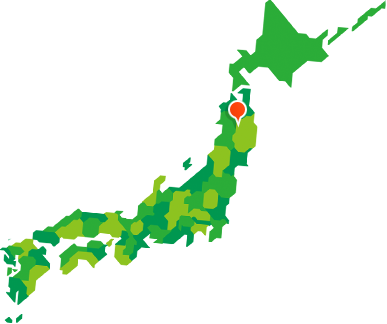 The Shizukuishi area, which spreads out at the foot of Mt. Takakura where facing across from Mt. Iwate, is a superb spot for sky watching. At the top of the cable car, the clear air enveloping the whole mountain and the scarcity of lights at its foot create the perfect conditions to watch the stars in the night sky. Come visit and enjoy a truly precious experience in a wondrous space woven together by nature.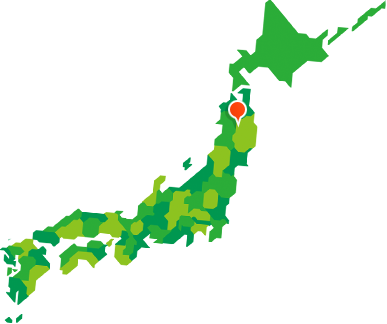 Activities
Shizukuishi Ginga (Galaxy) Ropeway
At 730m above sea level, look up from the summit cable car station to see the whole sky glittering with stars. It takes only 7 minutes to get there by Shizukuishi Ginga (Galaxy) Ropeway. What spreads out before you is a stunning panorama from another world, a starry sky that feels close enough to touch.
The fairy tale author Kenji Miyazawa, who was born in Iwate prefecture's Hanamaki city, was also drawn in by the beauty of Shizukushi's night sky, and it is said that it had a huge influence on the creation of his most famous work. It remains a superb opportunity to gaze at the starry sky, just as it was in the past. From the cable car, you can also enjoy night views of Shizukuishi and Morioka.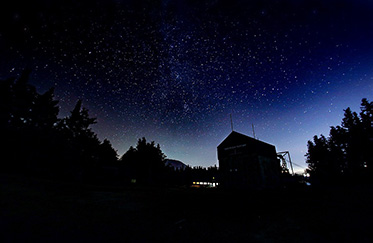 2019 Schedule
April 13 (Sat) - October 5 (Sat), October 11 (Fri) - 13 (Sun), October 19 (Sat) - 31 (Thu)
Open Hours
Up: (1) 8:00P.M. (2) 8:30P.M.
Down: (1) 8:40P.M. (2) 9:10P.M.
Prices
Adult ¥1,800, Elementary school student ¥1,000 (Children under school age free)
*You will be stargazing at an altitude of 730m. Preparing warm outfit is highly recommended.
A commentary on the night sky by a stargazing guide.
Roll over and lie down at the top of the ski slope, and enjoy watching the night sky with commentary from a guide.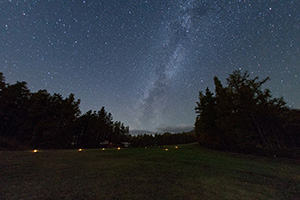 Open Hours
1st 8:15P.M. to 8:35P.M.
2nd 8:45P.M. to 9:05P.M.
Restaurants

Main Dining Room Kobushi
A French restaurant, presenting the concept of "Mariage with Japanese Sake". Bon appetit! French cuisine prepared with fresh ingredients from Tohoku, alongside pairing of Iwate's Sake (specially selected by our hotel's sommelier) to bring you a delightful dining experience.
Prince Room
On clear days, you can enjoy a magnificent view of Mt. Iwate from this large restaurant. Enjoy the buffet-style breakfasts and dinners that are such a special part of a hotel stay.
Accommodation

Shizukuishi Prince Hotel
Quick and easy access by Shinkansen (bullet train), 2 hours 28 minutes from Tokyo. Shizukuishi Prince Hotel is an all season integrated resort, offering sightseeing, golfing, skiing leisure activities to all age groups. Special activity like star-gazing is also available.
Address: Takakura Onsen, Shizukuishi-cho, Iwate-gun, Iwate, 020-0593 Japan
Tel: 81-(0)19-693-1111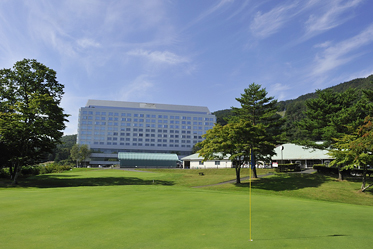 Special Plan: 1 night with 2 meals + Koiwai Dairy Farm + Prince Coupon
Recommended for generation family! With complimentary "Prince Coupon", free admission to Koiwai Dairy Farm/ Ranch and other nearby designated tourist attraction spots. Have fun with the farm activities and food.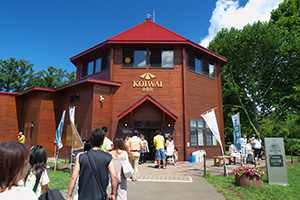 | | |
| --- | --- |
| Available Until | November 3 (Sun), 2019 |
| Price | From ¥10,970 per person per night |
For more information (Japanese text only)
Hot Springs
Shizukuishi Takakura Onsen
Bountiful greens spring/summer, colorful foliage autumn and snowy winter, enchanting four seasons will definitely leave guests with a wonderful onsen experience in our open-air hot spring. While "onsen-ing" watch koi swims in the pond beside.

Access
By Car
By Public Transportation
*40 minutes by taxi from Morioka Station
*20 minutes by taxi from Shizukuishi Station