Countermeasures to Prevent the Spread of Novel Coronavirus (COVID-19)
In order to provide a safer and cleaner environment for a comfortable stay at our hotel, we at Prince Hotels have made a new hygiene and sanitization policy called "Prince Safety Commitment" and implemented it.
Based on this policy, we will do everything in our power and implement strict measures to prevent the spread of infections in order to reassure our guests of their safety when staying at our Hotel.
For more information
Karuizawa
Nagano
*The information posted is from 2019.
An activity-filled holiday at one of Japan's top vacation spots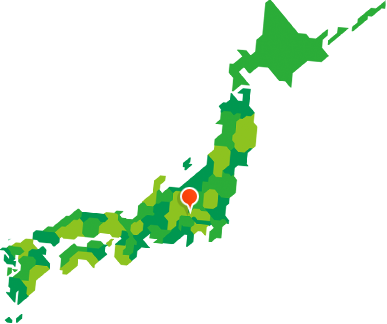 Just an hour out of Tokyo by bullet train and easily accessible from the city center, Karuizawa is a popular summer vacation retreat. With clear air and bountiful nature, the area's beautiful scenery soothes hearts and minds of visitors.
During the green season, Prince Snow Resorts offers plenty of fun activities for you to enjoy while surrounded by nature. You will definitely like spending times relaxing at the resort for a truly special holiday.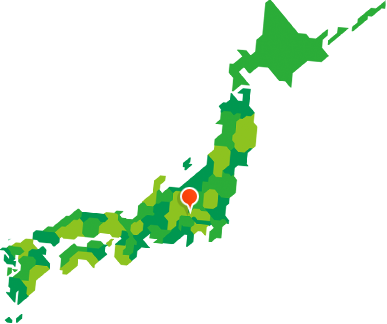 Activities
Zipline adventure Karuizawa
Hike through the mountains and zip downhill on a wire strung up between the trees; this activity is sure to elicit squeals of delight. With a total of six courses available, this tour lasts approximately 90 minutes. As you breathe in the Karuizawa air, enjoy another level of excitement with this thrilling activity. You'll have a chance to practice before the tour, and all courses have a tour guide besides, so even beginners have nothing to fear! Swing through the trees like Tarzan on your own aerial adventure!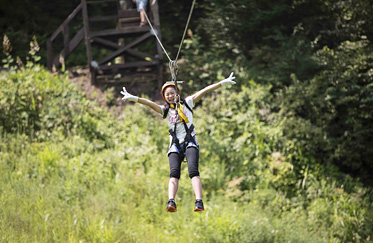 2019 Schedule
April 27 (Sat) - October 14 (Mon/National holiday), Closed Mondays and Thursdays
*Open every day from April 27 (Sat) to May 6 (Mon/Substitute national holiday) and July 13 (Sat) to September 1 (Sun)
*Open September 16 (Mon/National holiday) and Sptember 23 (Mon/National holiday)
*Open only Saturdays and Sundays from October 1 (Tue) to 14 (Mon/national holiday)
Tour starting time
9:00A.M. / 12:00 Noon / 3:00P.M.
Prices
¥4,000 per person
Restrictions
The following restrictions are imposed in compliance with facility safety regulations
Height: 120 cm (3 ft 11 in) or over
Weight: Over 25 kg (55 lbs) and under 100 kg (220 lbs)
Precautions
*Children of elementary school age must be accompanied by a parent or a guardian.
*Reservations required.
*Please be sure to arrive at least 20 minutes in advance.
*Participants must wear closed footwear. Please wear comfortable clothing.
Reservations
Zipline adventure Karuizawa TEL: 0267-42-1202 (8:00A.M. to 5:00P.M.)
For more information(Japanese text only)
Four-wheeled buggy
Freely explore Karuizawa's summertime ski slopes and forests in a four-wheeled buggy (ATV). Anyone with a driver's license or motorcycle license can drive one of these 660 cc (expected engine power) buggies from Canadian vehicle company BRP. Tandem riding is also offered, so you can safely drive a buggy under the guidance of one of our staff. Zipping around in three courses: short, middle and long, of which one long course can go way up to the summit while enjoying the skyline of Mt. Asama and Karuizawa.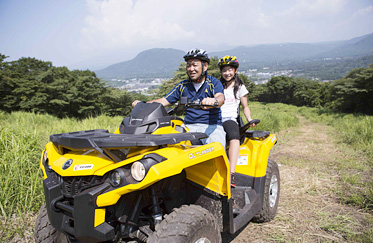 2019 Schedule
July 13 (Sat) - September 1 (Sun)
Open Hours
9:00A.M. - 5:00P.M.
Prices
Short course (approx. 10 min): ¥3,500
Medium course (approx. 20 min): ¥6,500
Long course (approx. 30 min): ¥9,500
Scenic lift ride
Simply by hopping on this lift, which makes about 215 meter (705 foot) journey from the base of the mountain to its summit in roughly ten minutes, you can enjoy Karuizawa's breathtaking natural scenery. At an altitude of about 1,155 meters (508 feet), you'll have a magnificent view of Karuizawa and nearby Mount Asama, as well as Mount Akagi and Mount Haruna. On sunny days, you get to see the Southern Yatsugatake Volcanic Group and the Hida Mountains.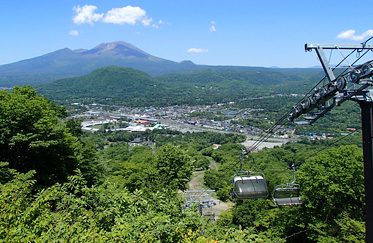 2019 Schedule
April 27 (Sat) - May 6 (Mon/Substitute national holiday) and July 13 (Sat) - September 1 (Sun)
Open Hours
8:00A.M. - 4:00P.M. (Last ride: Ascending - 3:30P.M. Descending - 4:00P.M.)
Prices
Adult:Round trip ¥1,800 One way ¥1,000
Child:Round trip ¥1,000 One way ¥600
Infant:Round trip ¥500 One way ¥300
*Children's rates apply to children of elementary school age and younger. ("Infants" refers to children younger than four years of age.)
*Infants must be accompanied by a parent or guardian.
*Maximum capacity is four people for ascending carriages and two people for descending carriages.
*Dogs may ride the lift if housed in an appropriate carrier.
Restaurants
Karuizawa Prince Hotel West
Japanese Restaurant Karamatsu
Traditional and yet with a modern twist infused in "Karamatsu Kaiseki" cuisine. Enjoy their sushi with the freshest seafood and ingredients.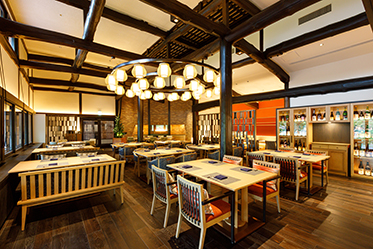 Buffet Restaurant New York
The restaurant showcases a variety of fresh seasonal produces and culinary dishes through breakfast and dinner buffet. Welcome to dine over after a sport session with friends.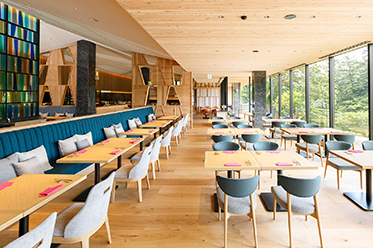 Chinese Restaurant Tohri
"Tohri" offers authentic Chinese dishes from ala carte to full course menu. In addition to the main dining room, the restaurant has a private dining room which can accommodate up to 12 guests, perfect for meeting or party gatherings.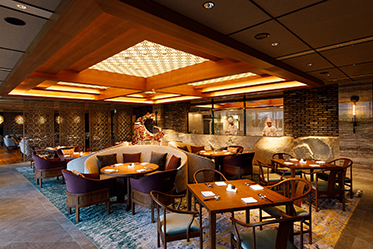 Lounge Marron
"Lounge Marron" is designed with wood tones to offer a homey and warmth atmosphere - whether for afternoon tea or cocktails. By day, it is ideal for teatime with lush scenery outside, and while sunset cues the space is transformed into a cozy lounge with bartender serving cocktails and whisky.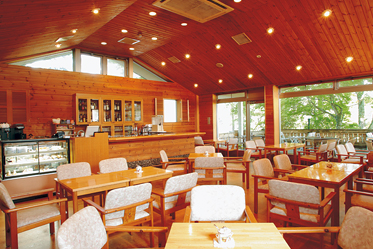 Karuizawa Prince Hotel East
All Day Dining Karuizawa Grill
After the renovation, Karuizawa Grill provides Western food and Prefix dinner which you may enjoy the food you prefer. The grill cuisine is made in open kitchen. You may choose whatever you like from lots of kinds of cuisines such like small dishes, soup, cocotte dishes and desserts.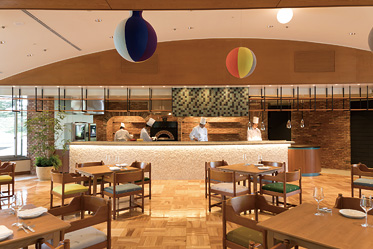 Teppanyaki Shabu-shabu Sukiyaki Breeze(SOFU)
"SOFU" is mindfully designed with motif image of cedar leaves, to complement the Japanese dining cuisine offered, utilizing fresh Shinshu local ingredients, with menu from sukiyaki, shabu-shabu to teppan-yaki.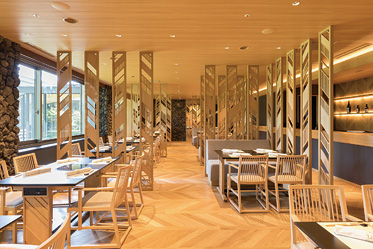 Restaurant PORTO
Start a beautiful day having breakfast buffet here with window views of the lush surroundings. Terrace seats together with pets are available.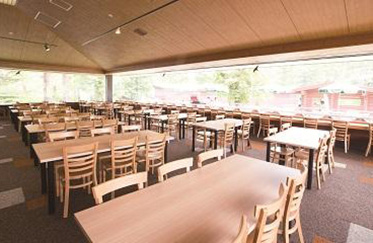 The Prince Karuizwa
Dining Room Beaux Sejours
Our spacious restaurant has brickworks interior design and majestic view of Mt. Asama. Enjoy the scenery while savoring our fine dishes alongside with a good collection of vintage wines.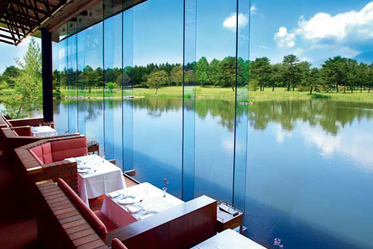 Library Cafe Rindo
While looking out at the seasonal scenery in the garden courtyard, guest can enjoy a quiet reading and teatime moment at "Library Café Rindo". Choose to read anywhere you wish, whether it's in the room or at the fireplace area located on the second level.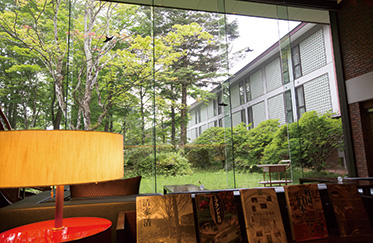 Bar Windsor
Britishness is in the air in "Bar Windsor". A warm welcome to our guests, and we have comfortable counter seating arranged for single guest, to enjoy relaxed solo-drinking moment. We offer a wide range of the world's finest labels, please enjoy our premium menu and classy ambience at its best.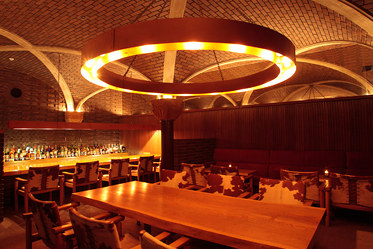 Accommodation
The Prince Villa Karuizawa
Enjoy your relaxing time in a high quality rental villa with courteous hotel service.
Address: Karuizawa, Karuizawa-machi, Kitasaku-gun, Nagano 389-0193 Japan

The Prince Karuizawa
Great hospitality and luxurious ambience for our most privileged guests.
Address: Karuizawa, Karuizawa-machi, Kitasaku-gun, Nagano 389-0193 Japan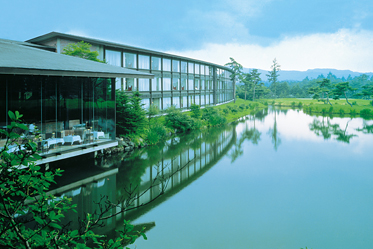 Karuizawa Prince Hotel East
The hotel provides guests with a relaxing environment and rejuvenating retreat in our "Forest Hot-spring and Spa".
Address: Karuizawa, Karuizawa-machi, Kitasaku-gun, Nagano 389-0193 Japan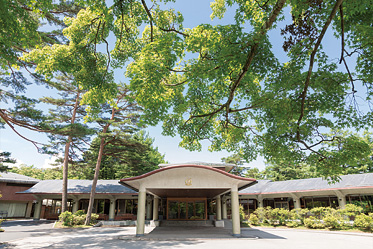 Karuizawa Prince Hotel West
Hotel offers conducive environment with all types of function halls and meeting rooms, best catered to guests planning to hold events. Good selection of restaurants includes Japanese, Chinese and buffet-style cuisine.
Address: Karuizawa, Karuizawa-machi, Kitasaku-gun, Nagano 389-0193 Japan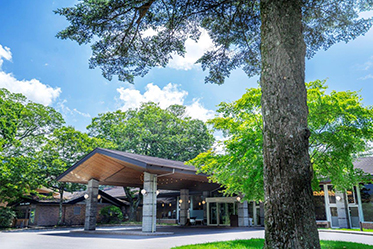 Enjoy Stay Plan: 1 night at East Cottage with breakfast + Karuizawa Lake Garden
Approximately 10 min by car takes you to the beautiful "Karuizawa English Garden". Rose best season is from mid-June to mid-July. Feel the best of nature in Karuizawa strolling around the garden. After the stroll, indulge in our onsen bath to ease the day's tiredness and be refreshed.
Available Until
September 30 (Mon), 2019
*The date would be subject to change.
Price
From &yen8,777 per person per night
For more information (Japanese text only)
Tsumagoi Prince Hotel's Special Plan: 1 night with 2 meals + Karuizawa Shopping Plaza 2,000yen coupon
About 60 min by car (42 km) to Karuizawa Outlet which is also known as "Karuizawa Prince Shopping Plaza". Guest is entitled to coupons in exchange for novelty and also it can be used as cash coupon accepted in shops and restaurants within the outlet. Outlet stretches from West to East area, carrying a wide selection of popular branded goods, daily products, souvenirs and restaurants.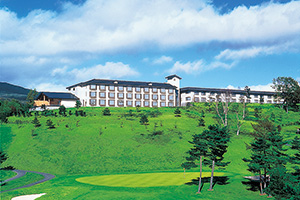 | | |
| --- | --- |
| Available Until | November 23 (Sat), 2019 |
| Price | From &yen10,800 per person per night |
For more information (Japanese text only)
Hot Springs
Forest Hot-Spring
Soaked in our natural hot spring, feeling the nature and clear breeze of Karuizawa. It is definitely an ultimate pampering to rejuvenate the body, mind and soul. Forest Hot-spring offers two wellness facilities, a natural hot spring and a sanctuary spa.
※FOREST HOT-SPRING - only opened to stay-in guest from Karuizawa Prince Hotel East, The Prince Karuizawa, The Prince Villa Karuizawa.
※SPA THE FOREST PRINCE – reservations only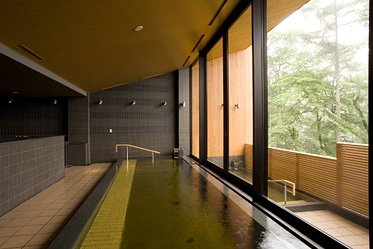 Karuizawa Sengataki Hot Springs
You can enjoy different colors and sceneries throughout the four seasons, and quality spring water for beauty benefits and pure relaxation.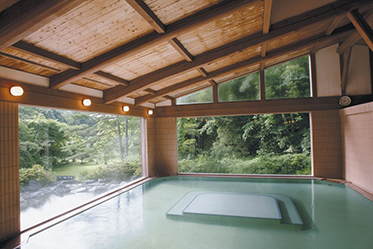 Shopping
Karuizawa Prince Shopping Plaza
A large outdoor shopping complex housing 240 retailers, including branded and designer labels discount stores, interior and daily goods and many more.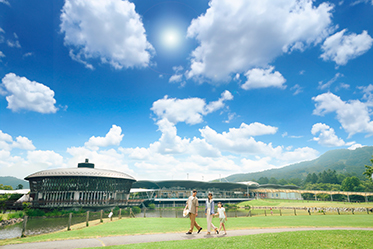 Kyu Karuizawa Ginza
With the seasonal charm in Kyu Karuizawa, it attracts millions of visitors annually. Karuizawa Ginza Shopping Street is notably popular having some old-established shops, souvenir shops and many more that often receive high media coverage and popularity.
Access
By Public Transportation
*1 minute by taxi or 10 minutes by walk