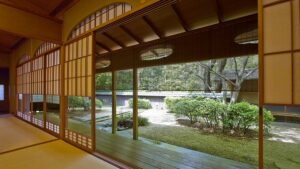 Individual rooms are a premier destination for special celebrations, tea ceremonies, intimate gatherings, sophisticated business meetings and more.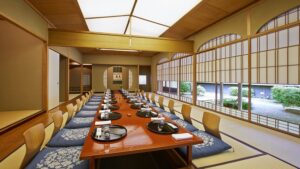 Akebono-no-ma Capacity: 6 to 18 people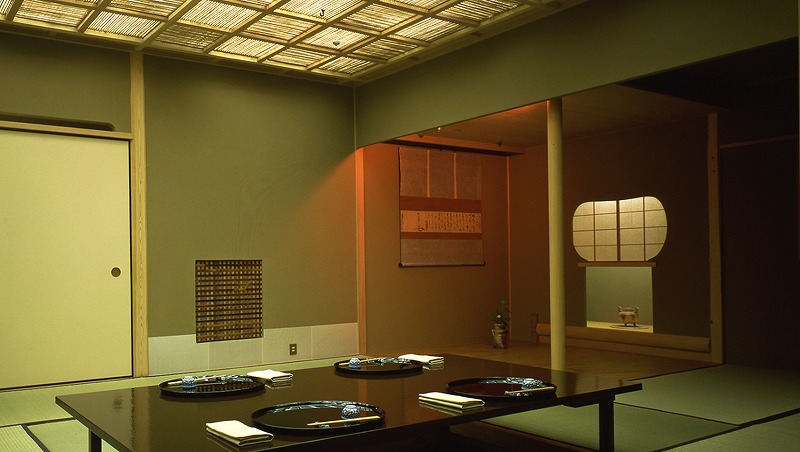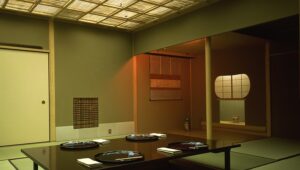 Tsuki-no-ma Capacity: 3 to 4 people
Constructed in homage to Zangetsu-tei in Kyoto.
The indirect lighting, filtered through the lattice ceiling, creates a comfortable tranquillity.
You can enjoy a sophisticated dining scene here, basking in gentle lighting inspired by moonlight: Tsuki.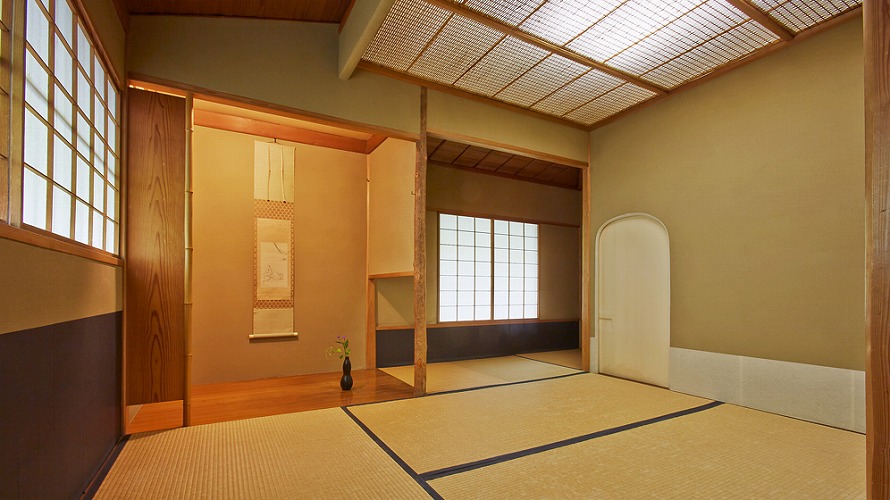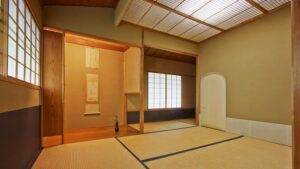 Ko-no-ma Tea room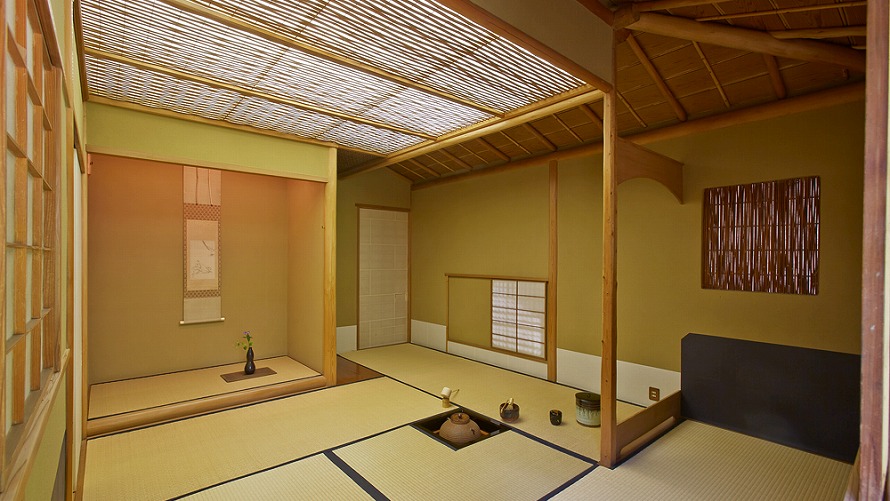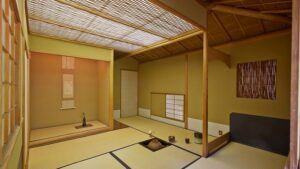 Hana-no-ma
Private room paying homage to national treasure Nyoan tea room, renowned for its architectural equipment: Uraku-style window and lattice ceiling.
Private room: PDF