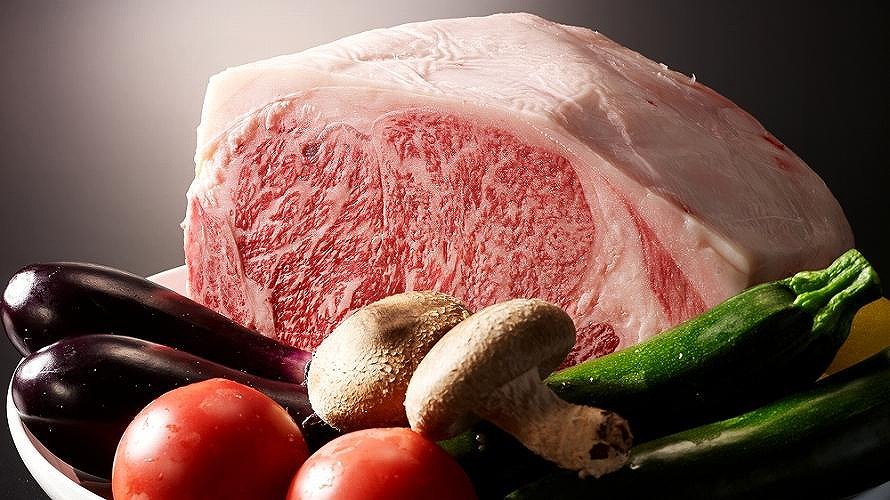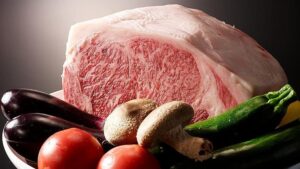 Kobe Beef
Most-well-known Wagyu offers you a carnivorous indulgence.
A beautifully marbled slice is simply mouth-watering.
Yamagata Beef
The elegant velvety texture of succulent Yamagata Beef is known as beef candy.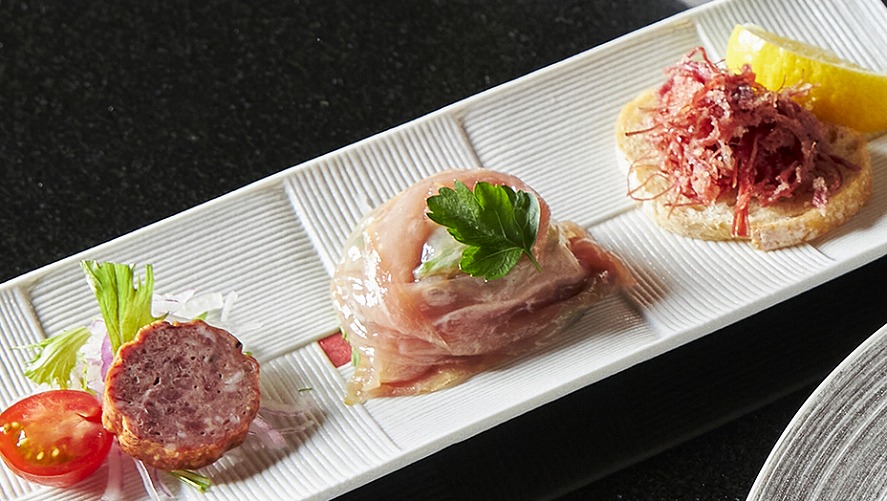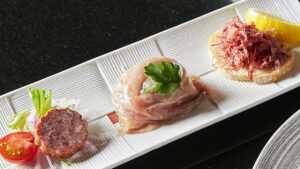 Corned Beef of Yamagata Beef
The unmistakable texture of Yamagata Beef melts in your mouth as fresh light snow.
Japanese Pork Ham
With its moist texture and mild saltiness, the Ham is a perennial favourite of our clientele.
Yamagata Beef Salami
The deep Umami of Yamagata Beef is a perfect compliment to an aperitif.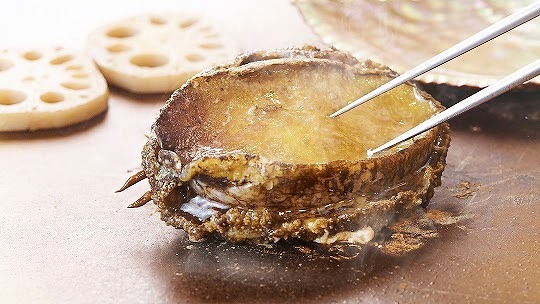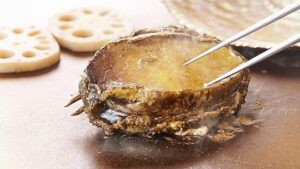 Seafood
Fresh catches from all over the Japanese coast are also an attraction in Katsura, served only after an order is placed.
Especially abalone and tiger prawn bring you a surf and turf extravaganza.