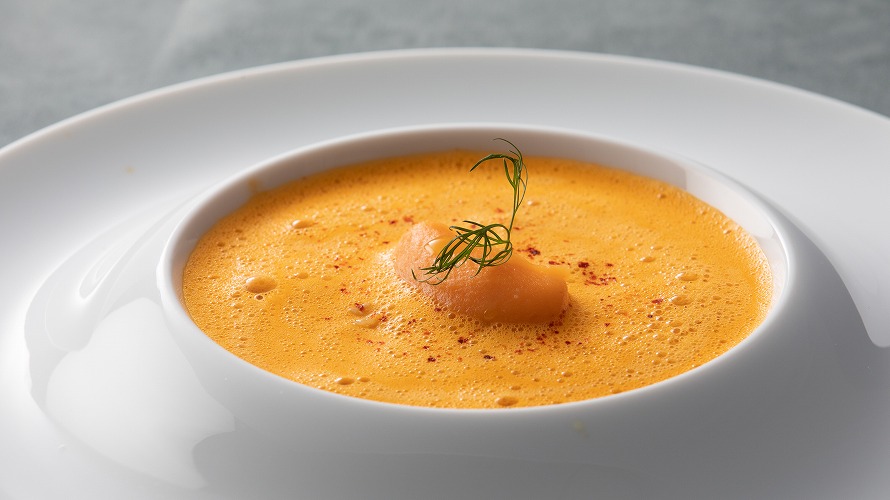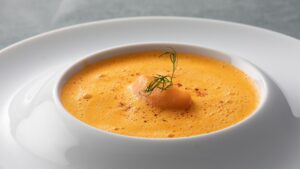 Bouillabaisse
Yoshimoto, who honed his skills at the feet of prominent chefs of starred restaurants in the Provence region of France, brings a wealth of experience to the table. Having explored renowned restaurants in the South of France, he found that the Bouillabaisse is distinct from the delicate and clear recipes embraced in Japan. Instead, it boasts a rich, spicy, and exquisitely aromatic "essence of umami."
With this vibrant and authentic recipe from the heartland of France, Yoshimoto has returned to Japan to present a Bouillabaisse that is further evolved through his own interpretation, here at Le Trianon.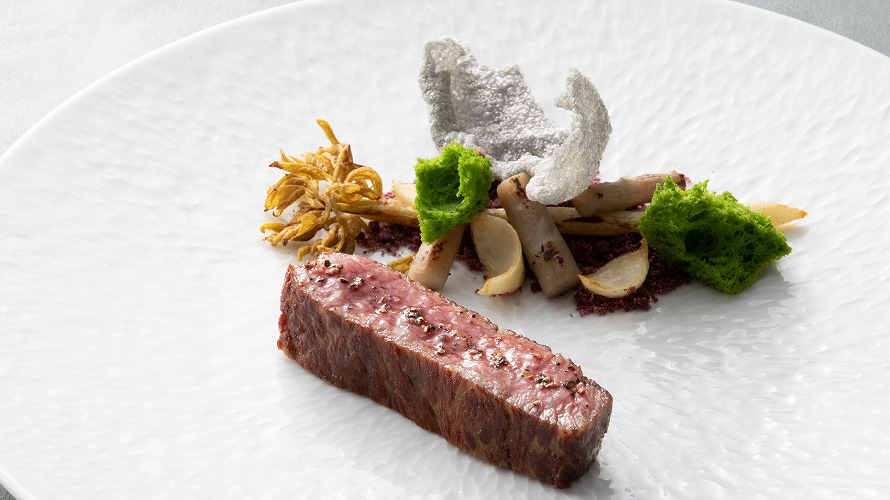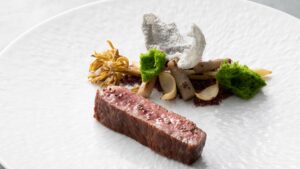 Akaushi Wagyu beef
Rare and coveted gem, the Akaushi – a hidden treasure of exceptional value.
With its enticing aroma, reminiscent of the finest Wagyu, and a delectable blend of tender lean meat, this healthy Japanese beef truly stands apart. Drawing inspiration from the essence of French cuisine, which holds lean meat as its culinary foundation, Yoshimoto has ingeniously crafted a new signature dish.
Allow the perfectly balanced and exquisite Akaushi lean meat to be elevated by an enchanting sauce, promising an unparalleled marriage of flavours with the finest wines.
A true culinary masterpiece awaits, showcasing the harmony between the Akaushi and the art of gastronomy.