Countermeasures to Prevent the Spread of Novel Coronavirus (COVID-19)
In order to provide a safer and cleaner environment for a comfortable stay at our hotel, we at Prince Hotels have made a new hygiene and sanitization policy called "Prince Safety Commitment" and implemented it.
Based on this policy, we will do everything in our power and implement strict measures to prevent the spread of infections in order to reassure our guests of their safety when staying at our Hotel.
For more information
Myoko Suginohara
Niigata
*The information posted is from 2019.
Mountain biking adventures in the natural beauty of Myoko!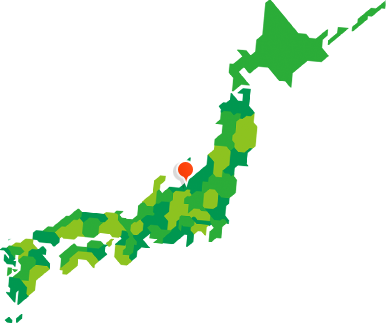 The area that is home to Myoko Suginohara Snow Resort captivates all those who visit. A range of mountains, each with its own strong, distinctive shape, extends here, giving the distinct impression that the earth itself is pulsating. They include Mt. Myoko (elevation: 2,454m), one of the mountains that symbolizes Niigata Prefecture.
Mountain biking activities is offered here from summer through autumn, providing an exciting rush through the areas, and natural scenery. On the cross-country course, with its intense undulations, you can experience all-out riding.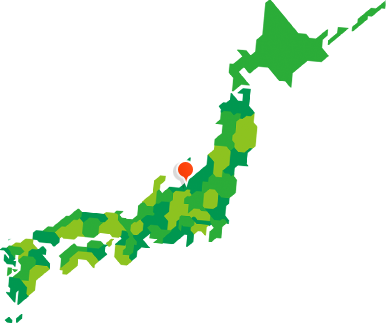 Activities
Cross-Country Mountain Biking Course
Let's run through a cross-country course, which makes use of the slopes from the ski area as well as the natural terrain, on a mountain bike. The course is officially recognized by the Japan Cycling Federation and offers plenty of variety, with gravel roads, forest paths, and stairs. Along the way, the course splits into novice, intermediate, and advanced sections, you will have a lot of fun at the level that's right for you. The course design features a relatively high amount of ups and downs, so it's also well-suited to training for competitions.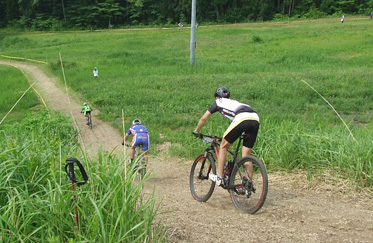 | | |
| --- | --- |
| 2019 Schedule | July 20(Sat) - September 16(Mon / National holiday) |
| Prices | ¥500 per run |
| Reception areas | Parking lot 1: Alyeska Restaurant 1st floor: ski area office |
| Open Hours | 9:00 A.M. – 3:00 P.M. (last entrance 2:30P.M.) |
*Course season and hours may change due to weather conditions, etc.
*Please ensure that you have accident insurance, such as sports safety insurance. We will confirm that you have insurance when you are at the reception area. (Please bring a copy of your certificate of insurance or an equivalent document.)
*Mountain bike rentals are not available.
Myoko Suginohara Ski Area Parking Lot Rentals
Would you like to hold your concert, track meet, or event of any sort in a parking lot with a 1,300 vehicle capacity? The lot can be used in a variety of ways. It all depends on your ideas, which might include a project that involves utilizing the huge space available here, or even gymkhana driving practice. You can use it in accordance your purposes and goals. Please contact Myoko Suginohara Ski Area for details on fees and terms of use.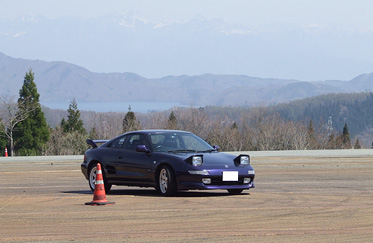 *Vehicles for gymkhana driving are restricted to those that have passed inspection.
Restaurants
You can find various types of restaurants in Akakura Onsen.
Accommodation
You can stay at a variety of charming Japanese inns or B&Bs in Suginosawa at the bottom of the ski resort. The majority of lodgings are located in Akakura Onsen 10 mins by car from the ski resort.
Hot Springs
Suginosawa Hot Spring Center "Naena-no Yu"
A drop-in hot spring in Suginosawa at the bottom of the ski resort.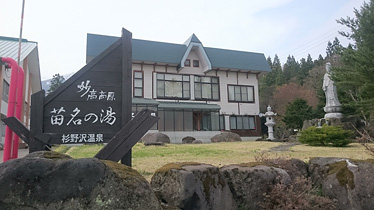 Akakura Onsen
Enjoy this authentic Hot Spring, which has 200 years of history. There are many restaurants, shops, hotels as well as drop-in Hot Springs in Akakura Onsen town, a 10 min drive from Myoko Suginohara Ski Resort. You can also visit several Hot Spring towns in Myoko Kogen area.
Access
By Public Transportation
*40 to 50 minutes by bus or tax from Joetsu Myoko Station
*15 to 20 minutes by bus or taxi from Myoko Kogen Station